Wharf Street upgrade about to begin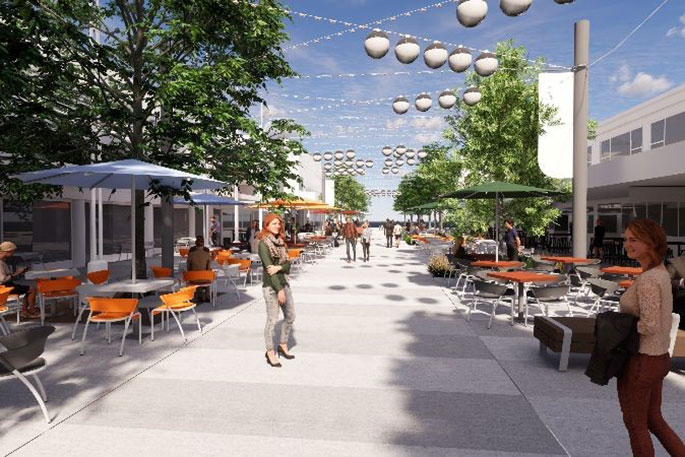 The upgrade of Wharf Street is one step closer with Tauranga City Council confirming Higgins Contractors Limited as the construction partner to undertake the works.
The upgrade will create a safe and attractive pedestrian environment to reflect the redevelopment of Tauranga's city centre as a place for people.
This will provide residents and visitors with an outdoor dining setting for the section of Wharf Street between Willow Street and The Strand with limited vehicle access only.
Tauranga Mayor Tenby Powell acknowledges the importance of the upgrade.
"We have a strong vision to create better spaces that put people first, and create a unique identity which celebrates our culture and natural environment.
"This project is another step towards increasing business and economic vibrancy by attracting more people to our city centre.
"We will be working closely with Higgins, our construction partner, and the Wharf Street businesses to make this project happen and keep people informed as we work our way through the development.
"This project can only happen with the full support of all businesses on the street, who will go through a period of disruption during the construction phase. They are on board and we will do everything we can to make sure this transformation is completed as quickly and as smoothly as possible."
The Dry Dock Café owner Sandra Johnson is excited for the upgrade to transform the Wharf Street experience.
"Council has worked closely with us, the Wharf Street business owners through the design process and also to mitigate the impact these works will cause.
"For us it is key that Wharf Street businesses remain open for business during construction and we'll be doing what we can to attract customers throughout that time."
Higgins Construction Manager Andy Hollins is looking forward to the project come to fruition.
"We are delighted to be involved in such an exciting project and to have the opportunity to make a real difference in improving Wharf Street and the city centre for the businesses and their customers."
Works are planned to commence on Monday, March 23.
Staged construction will allow for the lowest impact possible on businesses and their customers, and include upgrade and renewal of underground services such as sewer, water and stormwater. Works are expected to be completed by summer 2020.
For more information, visit www.tauranga.govt.nz/wharfstreet


More on SunLive...