St Patrick's Day in Greerton Village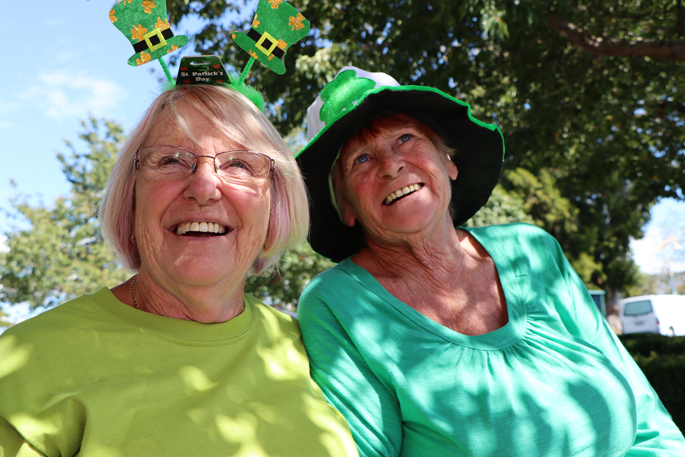 Greerton Village Square took on a touch of Irish for St Patrick's Day celebrations with all ages taking part in the festivities.
Children and adults alike donned green clothes and hats to take part in the activities and be entertained by Irish band The Whittakers on Saturday.
Agnus Tipi and her two children recently moved to Greerton from Auckland and the kids enjoyed the hula hooping and hoop juggling, she says.
"It's nice to see the local community putting events on and having the kids involved."
The Greerton Lions also ran activities for the children including paper fishing and shooting hoops.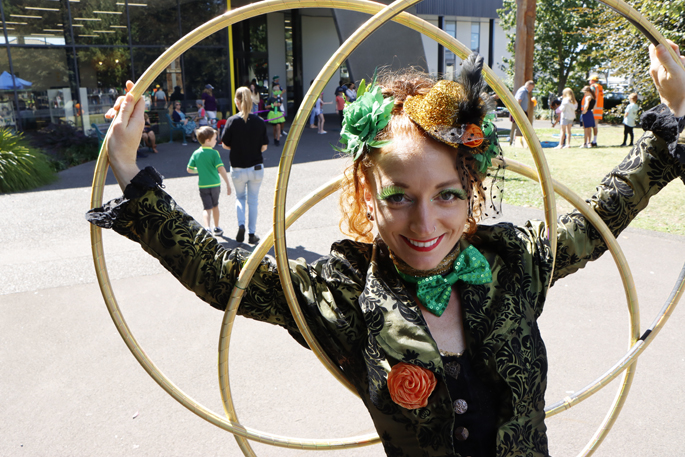 Mary Gargett from Circus in Flash.
Mary Gargett from Circus in Flash taught people how to juggle hula hoops and kids could get their face painted.
Children could also take part in a 'sham-rock' scavenger hunt where green rocks were hidden around Greerton and the child who collected the most rocks won a bike.
Lee Mabin and his partner Debbie Lucas decided to check out the festivities after hearing about it on the radio.
"We always like getting dressed up and it's not far from where we live," says Debbie.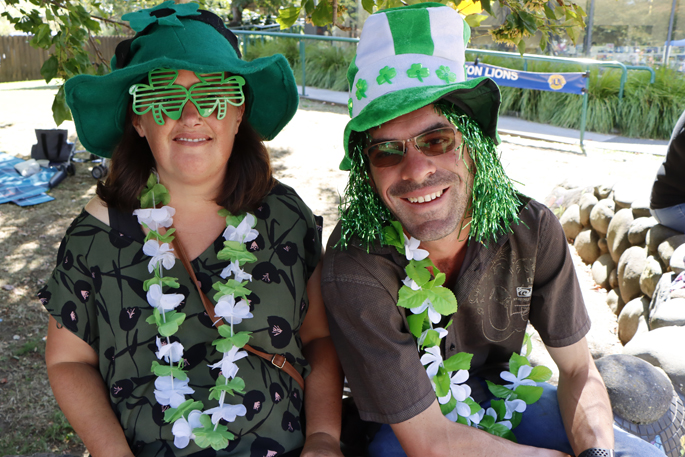 Debbie Lucas and Lee Mabin.
It's all about getting people out and enjoying a fun morning in Greerton, says Greerton Village Mainstreet manager Sally Benning.
"The kids have had a lot of fun they've all got lots of prizes and lollies."
Normally in March, Greerton hosts a vintage and retro fair but they weren't able to do that this year so they decided to celebrate St Patrick's Day instead, says Sally.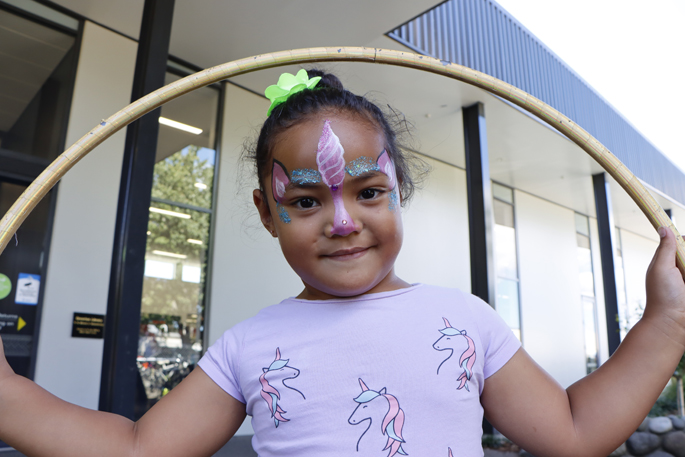 Angel Tipi, 5.
More on SunLive...