Bella Vista boss faces court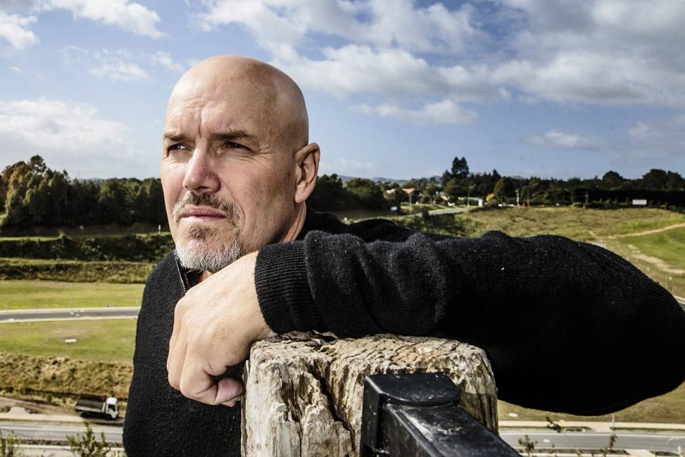 The developer behind the failed Bella Vista housing project in Tauranga allegedly asked workers to lie about his role in the development in the wake of Building Act charges being filed, a court has heard.
That's the claim made by Richard Marchant, the lawyer acting for Tauranga City Council, as he outlined the case against Bella Vista Homes Ltd, its former director Danny John Cancian, The Engineer Ltd/Bruce John Cameron and Darrel Joseph.
Between them they face a total of 28 charges under the Building Act 2004, the majority related to block foundation walls that were not constructed in accordance with building consent plans.
Initially, more than 50 charges were filed by Tauranga City Council against companies related to the failed development.
Richard says some of the walls were in fact 50 per cent weaker than they should have been.
Other charges include allegations of building work conducted not in accordance with building consents.
In his opening address at the judge-alone trial, presided over by Judge Paul Mabey, Richard says Cancian was "ultimately liable for what happened on the site".
"He was the person in charge, the decision maker, he drove the development and what happened on it," he says.
"Mr Cancian had his fingerprints all over this development, he was the brain behind this development, the person clearly in charge and he drove almost every aspect of the development, and therefore is ultimately liable for non-compliance that occurred."
Richard also says evidence would be given later from workers that "they were contacted by Mr Cancian asking them to essentially lie about who the licensed building practitioner was".
The licensed building practitioner is the person or persons with responsibility for signing off work as code compliant.
Richard says that Cancian is a licensed building practitioner, and he told other licensed building practitioners that they would not need to sign off their work as he would. . . the council says that is significant, as he took responsibility.
"They were not to sign records of work, that was for him, and as the developer, they probably didn't have that much say."
Richard says Cancian "wore almost every hat conceivable in driving this development" and that was "likely" to ensure short cuts were covered up.
"There may have been a commercial motive as well," he told the court.
He also claimed that relations between council and Cancian were "strained from the outset" with allegations building inspectors were abused.
He also claimed that "on one occasion [Cancian] posed a physical threat to an engineer employed by the council."
He says council also instructed staff to only attend the site in pairs.
At one point during the trial Mabey issued a warning to Cancian, who was sitting next to his defence lawyer Bill Nabney, about facial expressions made as Richard spoke.
"Keep the facials down. It won't impress me, I'm not a juror," Mabey says.
Richard characterised the development as "unconventional and at times haphazard".
"Significant retaining walls were not built early on in the development, the normal sequencing of developing one or two houses at a time was not followed."
He did acknowledge, however, that Tauranga City Council has no power over how work is sequenced.
Richard says Joseph, who had been employed by Bella Vista, had been charged over allegations of block work conducted not in accordance with consent.
"Therefore if Mr Joseph is liable and convicted of the charges he faces, it follows Bella Vista Homes is also guilty of the charges".
The trial is set to continue and is expected to last for three weeks.
More on SunLive...