Cruise ship passengers heading home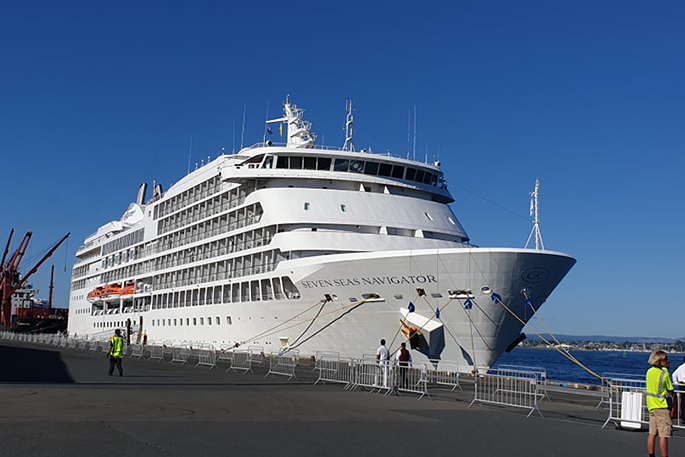 Tauranga's port is busy this morning following the new border restrictions announcement by Prime Minister Jacinda Ardern on Saturday, as a result of the impact of coronavirus.
Cruise ships have been banned from coming to New Zealand, until at least June 30 2020.
This morning the arrival of the Seven Seas Navigator into Tauranga harbour sparked concerns from some local residents.
"Seven Seas Navigator has come in from the Bay of Islands, and all passengers on board will be disembarking today in Tauranga and heading home," says Port of Tauranga Communications Manager Rochelle Lockley.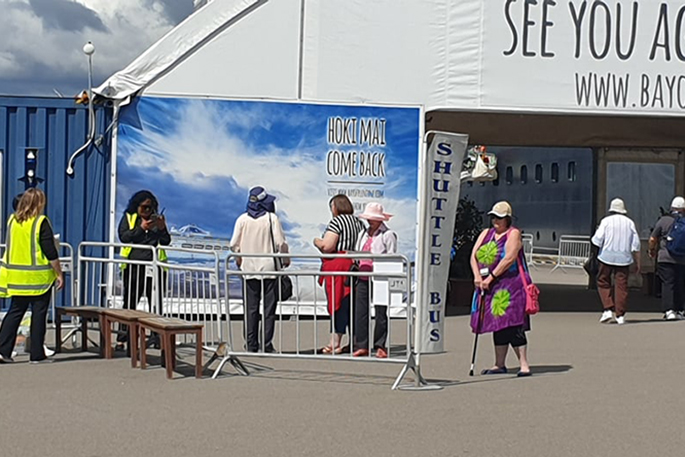 Port of Tauranga is working with border authorities, the cruise lines and their agents to manage the impact of the cancellation of the remainder of the summer cruise season.
Two more cruise ships – the Bremen and the Ruby Princess - are due to arrive at the port in the next 24 hours.
"We are expecting them to both arrive from Napier. They have been in New Zealand waters, so not coming in from off-shore," says Rochelle. "We are expecting them to complete their itinerary as planned. They will leave Tauranga for Auckland tomorrow to disembark their passengers."
Port of Tauranga was expecting another 15 cruise vessels, plus the Noordam already in port, before the end of the cruise ship season in April.
"We expect these calls to be cancelled," says Rochelle.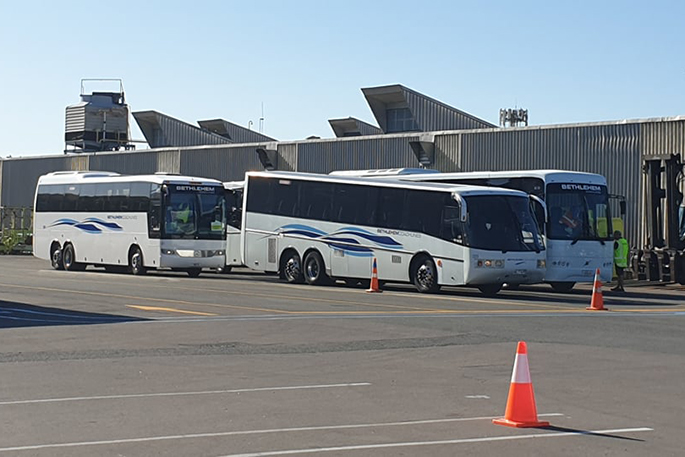 Buses have been observed arriving at the port this morning.
"We will be relocating hundreds off the Seven Seas Navigator today to Auckland Airport and hotels," says Bethlehem Coachlines driver Murray Guy.
"Neil Jamieson [Bethlehem Coachlines] has done bloody well to organise enough drivers today to reshuffle their day and family time to come to the rescue."
Murray Guy and approximately another 20 bus drivers will be transporting hundreds of cruise ship passengers from the Seven Seas Navigator from Tauranga to Auckland today
On Saturday Jacinda Ardern announced new border restrictions that will have an immediate effect on the travel industry.
"In addition to restrictions on air travel we are also taking firm measures on cruise ships. As of midnight tonight [Saturday night March 14] we are issuing a directive to all cruise ships not to come to New Zealand until at least 30 June 2020, at which time the directive will be reviewed.
"I want to be very clear - these measures are about people, not products. They do not apply to cargo ships or cargo planes or to marine or air crew, and we will be working to ensure we keep sea and air freight routes open for imports and exports," says Jacinda.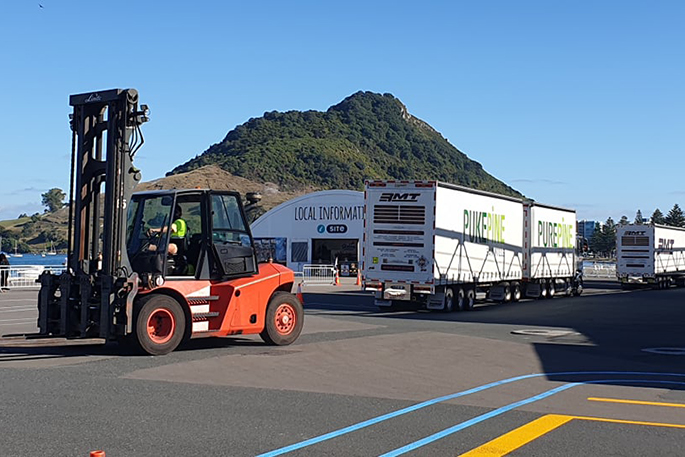 Workers at the Port of Tauranga have phoned in to SunLive asking about working alongside crew members from cargo ships due to arrive here.
"Cargo ships and their crew members remain subject to the strict border controls already in place. The rules are administered by the public health unit of the Bay of Plenty District Health Board," says Rochelle. "Within 24 hours of expected arrival in New Zealand, cargo ships must declare if there is any illness on board and are not allowed to berth unless public health staff are satisfied there is no risk. Because of the Covid-19 outbreak, ship captains must also declare whether the ship or anyone else on board has been in a Covid-19 hot spot within 14 days."
Information on border control measures can be found here: http://www.toiteora.govt.nz/border_health and here: https://www.health.govt.nz/our-work/border-health/maritime-border-control/requirements-vessels-receive-pratique.
"Public health authority rules are followed by every ship arriving here," says Rochelle. "We also have multiple measures in place to protect the health of Port of Tauranga staff, including the provision of protective equipment, the cancellation of international travel and ensuring that those staff able to work from home can do so if necessary.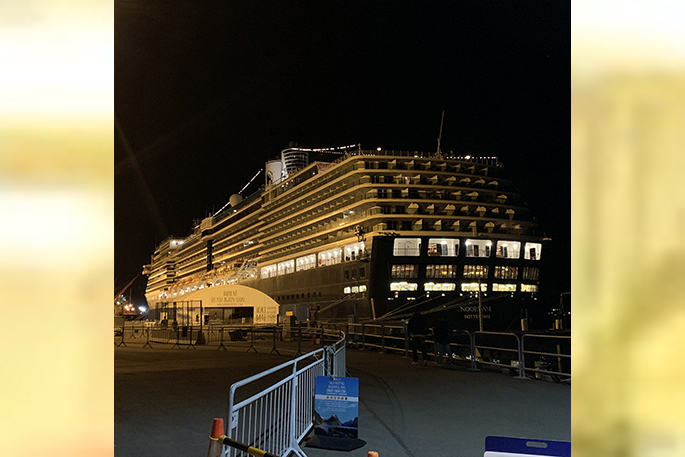 Noordam is berthed at the Port of Tauranga. Photo: Rosalie Liddle Crawford
The 286 metre Noordam, which has had an unprecedented visit, and has been berthed at the Port of Tauranga over the last week on an extended stay. There are 828 crew on board and two passengers.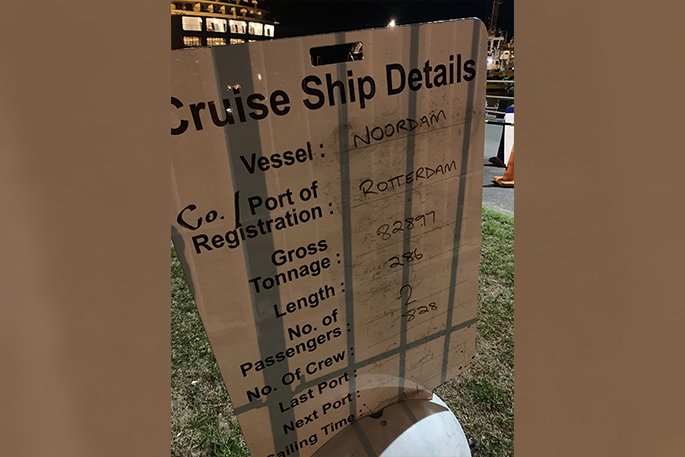 "The Noordam will be moving along down to the cargo wharf," says Rochelle. "It is booked here until March 18."
Last night, following the Prime Minister's announcement, crew members of the Noordam were out enjoying the balmy weather, local Mount Maunganui bars and restaurants, and the free Mount Maunganui WiFi.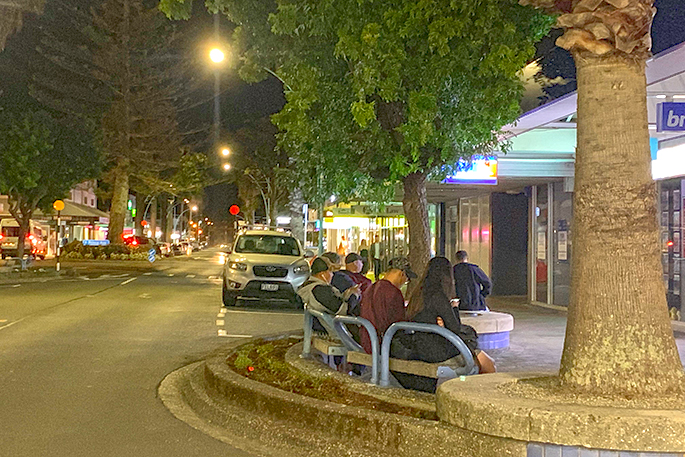 Crew members from the Noordam enjoying the free WiFi at Mount Maunganui. Photo: Rosalie Liddle Crawford
"Many of us are from the Philippines and Indonesia," says a Noordam crew member, who prefers to remain anonymous. "We love connecting with our families through the free WiFi here.
"We have been here at the Mount for a week now, and when we saw the news with your prime minister, we were sad that they are going to cancel all the cruises.
"All our 14 ships in the Holland American line are sitting in ports waiting.
"So we have nothing to do, no passengers. But we're scheduling a lot of things on board, and cleaning every day, sanitising. Waiting. Sleeping. Eating. And some parties."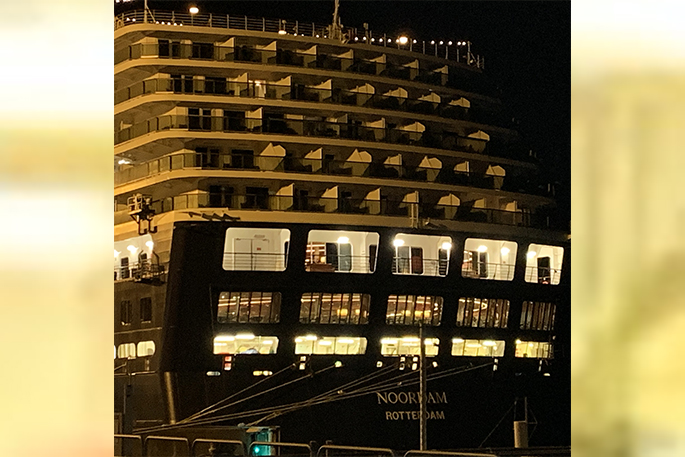 "We feel like we're in the safest place in the world right now," says one of the Noordam crew members."We've been here longer than 14 days, there are 800 on board and we're ok, don't need quarantining. The virus has spread in the Philippines and other places but we feel safe here.
"But we have nothing to do here in New Zealand, as we have no passengers. So we have a lot of time to go out and be like tourists ourselves. Free WiFi is everywhere, we love that. We are really enjoying staying here and I love hiking in the mountain [Mauao] here."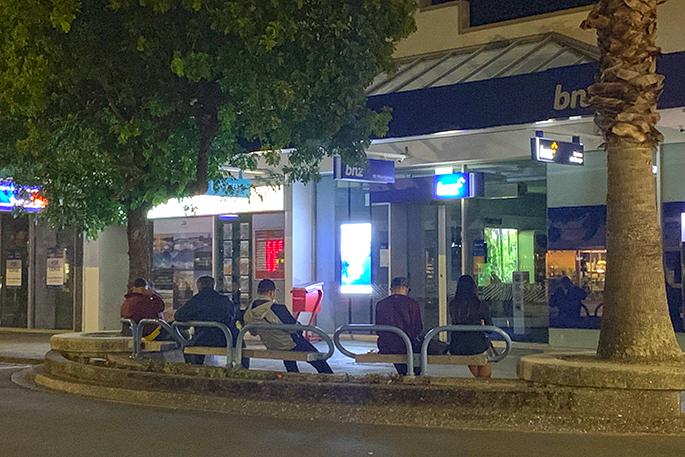 Crew members from the Noordam enjoying the free WiFi at Mount Maunganui. Photo: Rosalie Liddle Crawford
Rochelle Lockley says that the Port of Tauranga Limited's revenue will be impacted, but not materially, by the loss of the berthing and service fees expected from cancelled cruise ship bookings.
"We do not expect any job losses from the cancellations, as our cruise ship-related seasonal staff can be redeployed to other duties. The loss of cruise ship visits will allow the Port to more efficiently manage the kiwifruit bulk export season, which is due to begin on Monday using the northernmost berths of our Mount Maunganui wharves."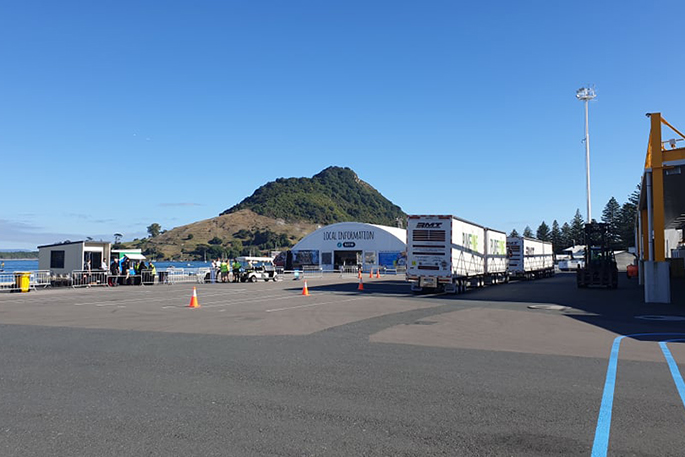 More on SunLive...