Consuming for the better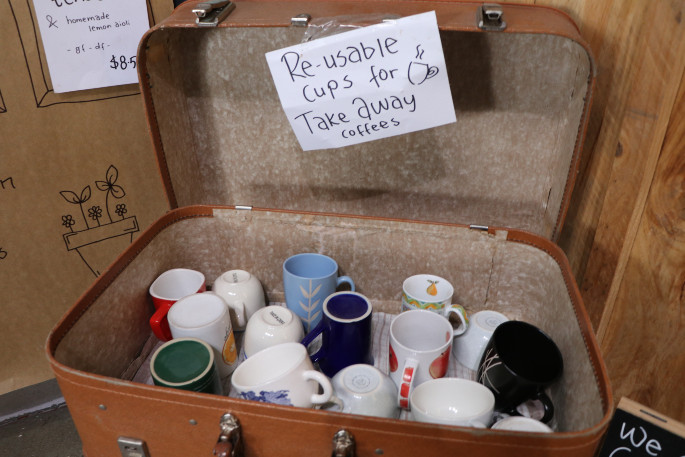 The Consuming for Good event, which is being held at Basestation on March 19, is an event that focuses on business solutions to reduce single-use plastics in the Bay of Plenty.
Envirohub project manager Liesel Carnie says not every solution is the same but they are all working towards the same cause and all have proved that businesses can make a profit while looking after the planet.
"Whether you are a business owner, want to own a business or an interested consumer, this event will be pivotal in how you think about plastics and businesses impact on the environment. It will also be a great networking opportunity for like-minded people who want to support a greener future in business and as a consumer."
She says Venture Centre and the Sustainable Business Network have been huge players in the eco-business space locally and Envirohub wanted to show to the business community and consumers how powerful these new ideas are and SBN and Venture Centre were there to make it happen with them.
During the event, attendees will hear from a panel on impact entrepreneurs taking on the problem of plastic and packaging to deliver beautiful solutions to the ethical consumer. Speakers include Shay Lawrence from CaliWoods, Kristy and Stine from Good Change Store, Nada Piatek from Again Again and Nikki Withington from Square One.
"The speakers were all known to us and we have watched their companies grow and advocate for a greener future. They all have done a lot of work around changing consumers' behaviours and it has paid off with consumers more and more becoming aware of the problems single-use plastic makes," says Liesel.
"We knew these companies were driven by improving the environment and had seen how a business could be a solution to the plastic issues.
"Envirohub also runs ZERO which is more than 100 businesses who have signed up and pledged to reduce the single-use plastic in their business. We look to support them through this process and so we hope this event will be very valuable and provide some new initiatives and products which they can use or sell in their businesses."
Liesel says the event will have plenty of networking time and all the speakers' products will be on display for guests to really understand properly.
"Seeing as we haven't had an exact event before, people are really looking forward to it. The speakers are also really well-known nationally as they have all been big movers and shakers in the plastic-free movement so to get to hear from them all will be really valuable.
"We hope this inspires businesses and consumers to develop more sustainable practices and purchasing habits. Also to strengthen the network of businesses locally to empower each other to work towards a more sustainable business future."
More on SunLive...