Bunnings recalls Trailerpro trailers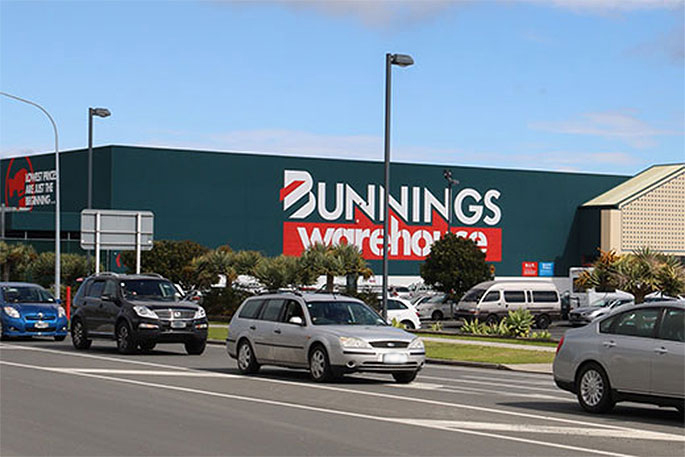 Owners of Bunnings Trailpro trailers are being urged to respond to a product safety recall.
Bunnings has initiated a product safety recall of all Trailpro trailers sold between 2005 and 2018, in response to safety concerns relating to the design of the drawbar attached to the trailers' chassis.
Bunnings will provide refunds to trailer owners affected by the recall.
"We thank Bunnings for raising these concerns with us, and we strongly urge trailer owners to respond to this recall," says Waka Kotahi NZTA spokesperson Neil Adams.
Owners of Trailpro trailers should check the identification plate on the side of the drawbar of their trailer to confirm if their trailer is affected.
Owners should stop using the trailer if their trailer is one of the following models:
Two other models, the 8x4 TP5 and 8x5 TP8, were recalled in November 2018. This recall remains in place and the same advice applies unless the models have already been repaired using a Bunnings-approved design.
"Based on information provided by Bunnings and our own investigations, we are now revoking Warrants of Fitness (WoFs) for the Trailpro TP1 model and we have written to owners of that model with information on what they should do next," Neil says.
"We will be inspecting the two other models included in the current recall, and we will consider further action.
"As a firm and fair regulator, we encourage proactive and responsible reporting as Bunnings has demonstrated in this case to ensure the safety of our land transport system."
Bunnings and the New Zealand Transport Agency (NZTA) are urging customers to check their trailers following a voluntary recall of a number of TrailPro models.
Owners of TrailPro trailers purchased from Bunnings between 2005 and 2018 are being asked to check if their trailer is affected by checking the model number on the identification plate located on the side of the drawbar.
A statement issued by Bunnings says they are urging anyone who thinks their trailer could be affected to stop using it and contact the dedicated Bunnings customer care team on 0800 561 109.
"Bunnings and the NZTA will be making every attempt to contact impacted owners directly with instructions on how to return and deregister their trailers."
"The manufacturer of the Trailpro trailers went into liquidation in 2018. Bunnings ceased offering trailers prior to this time."
More on SunLive...