BOP boy's character to feature in bestselling book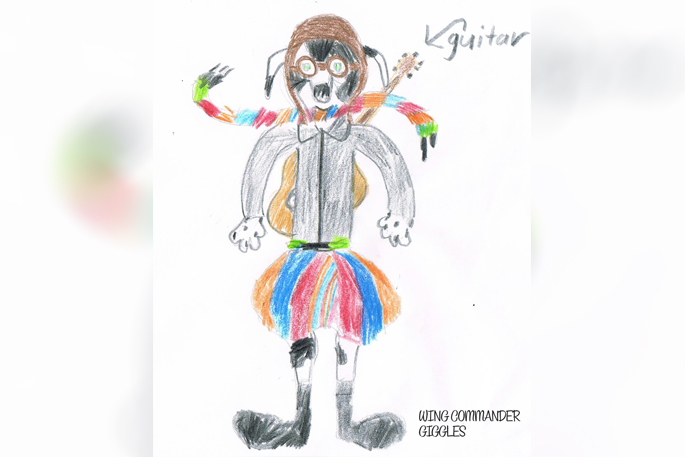 A budding young Tauranga illustrator is about to see his work in print for the first time.
Last year Luke Dickinson (then aged 8), entered a competition run by acclaimed author and illustrator Donovan Bixley.
Donovan asked his fans to design a new character to appear Downfall, the next adventure in the Flying Furballs junior fiction series.
Entries poured in from across Aotearoa with an equal mix of boys and girls all hoping their creation would be selected.
Some gave their characters witty catch phrases, some were cats, some were dogs, some had elaborate backstories, some had hair-larious names, some incorporated the most wonderfully cheesy puns, and some were extraordinary artworks.
There were male and female characters from all manner of backgrounds.
This abundance of high-quality drawing presented a huge challenge for Donovan, who faced the daunting task of whittling the 150 entries down to a shortlist of five.
In the end he was so smitten with all five finalist entries that he decided to pick one cat and one dog character as joint winners, but also give the three runner up designs cameos in the story.
Luke was one of those runners up and will get to see his character, 'Wing Commander Giggles' in Flying Furballs Downfall when Donovan comes to his school on Monday March 16 for a special presentation.
Luke's school mates will also get to enjoy a talk from Donovan where he will take them behind-scenes of the Flying Furballs world, answer their questions and sign copies of his books.
A specially selected small group of children will also get to participate in a drawing workshop.
Later that day Donovan will appear at Books A Plenty in Tauranga from 3.30pm – 4pm where he will be drawing live and available to chat with fans and sign their books.
More on SunLive...