WBOP melting pot of cultural diversity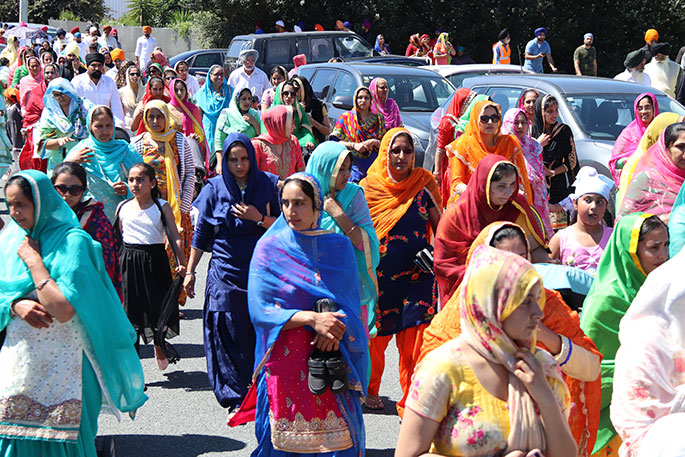 Celebrations of cultural diversity will kick off in the Bay today.
This month is set to showcase western Bay of Plenty's multicultural communities and its support in welcoming newcomers to the sub-region.

The initiative also coincides with Race Relations Day on March 21 and commemoration of March 15 Christchurch attacks.

In Tauranga, approximately one in five people are born overseas, and as the WBOP is growing and changing, this is reflected in its increasingly diverse population.

"Cities like Tauranga have become multi-ethnic, multi-lingual and multi-faith communities," says the chair of the Tauranga Moana Interfaith Council John Hebenton.

"The mosque attacks last year show us that inclusive communities are not always an easy thing to create and discrimination based on ignorance can easily turn to violence.

"It takes time and effort to overcome our lack of knowledge and support inclusion and understanding of diversity."

The Interfaith Council will be running religious diversity and anti-discrimination workshops with the University of Waikato and Welcoming Communities on March 13 and 14.

"We hope this course will help us all look at what we assume is normal and learn about all the groups that make up our city, so that we can create welcoming communities in which all can thrive," says John.

In its 21st year, the Tauranga Multicultural Festival, organised by Multicultural Tauranga will bring residents together to celebrate diversity through music, dance, art and plenty of food.
The festival will be held on Sunday, March 22 from 10am – 5pm at The Historic Village, with a gold coin entry fee.

"The Multicultural Festival allows communities from the wider Bay of Plenty and surrounding regions, plus visitors from other cities to celebrate Tauranga's commitment to diversity and social cohesion," says Multicultural Tauranga vice-president Premila D'Mello.

Discovery tents will provide an opportunity for visitors to experience different cultures through interactive activities, alongside free children's activities.


More on SunLive...