Monitor your own stream water quality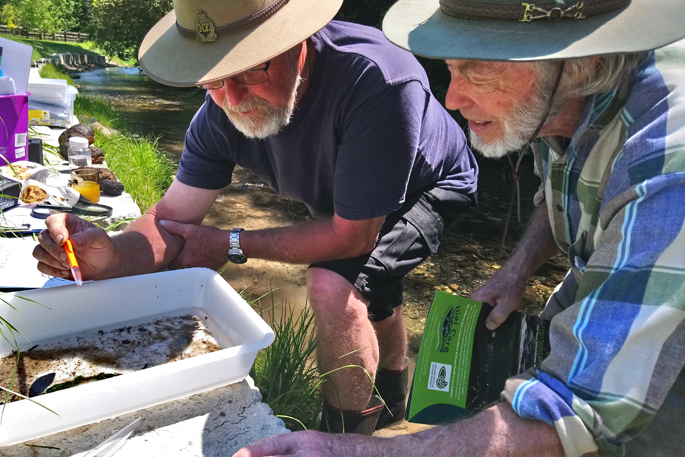 Bay of Plenty residents are encouraged to get their nets and gumboots and join the search for freshwater bugs to find out how healthy the waterways are.
An upcoming workshop on community water monitoring will help people learn how to identify bugs.
It's hosted by NZ Landcare Trust and Bay of Plenty Regional Council alongside as part of Envirohub's Sustainable Backyard 2020.
"Figuring out which bugs live in your stream can give you an idea of what your water quality is like and motivate some change," says a statement issued by NZ Landcare Trust.
Some bugs are more sensitive than others to poor water quality and if there is no safe home for them, then they probably won't stick around.
More sensitive bugs, like mayfly larvae, inspire thoughts of Peter Jackson-like monsters, but are actually indicators of good freshwater quality.
Others, such as worms, are less sensitive and will find homes in poor quality water.
Using everyday equipment, participants will be able to practice testing a variety of water quality measures, including macroinvertebrates (bugs), temperature, clarity and habitat.
Nitrate, Phosphate and E.coli testing will be demonstrated also. A new database is now available to put the information online and record trends over time.
Environmental groups and landowners working on stream protection can use simple monitoring techniques to measure how their work is impacting water quality.
"There is a lot of interest in freshwater quality," BOP Regional Coordinator for NZ Landcare Trust, Janie Stevenson says.
"This is an opportunity for community to get on board with citizen science water monitoring and think about how to look after our precious waterways."
The free workshop will be hosted on March 26 at the Teacher in the Paddock farm on the Waitao stream and registrations are limited. Contact Janie.stevenson@landcare.org.nz for more information and to register.
More on SunLive...