WBOP prepares to say hello to its future district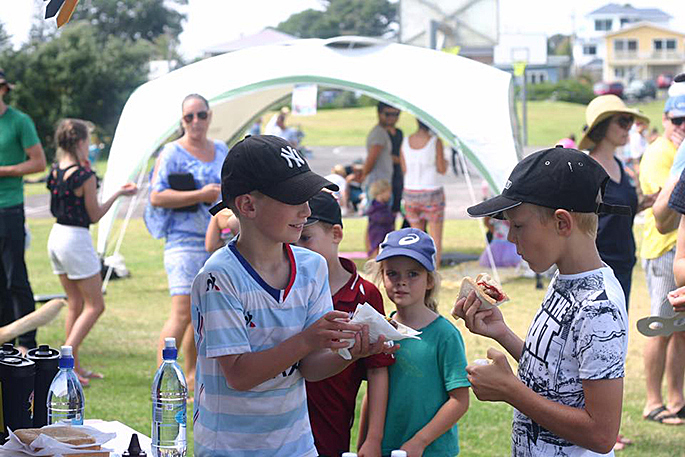 Swimming pools, boat ramps, local halls – even cemeteries – all are part of the conversation that has started in the Western Bay about long term planning for the community.
Western Bay of Plenty District Council has launched Hello Future District – a community conversation to help shape and deliver key projects and services across the district in the next decade.
Western Bay Mayor Garry Webber urges people across the district to get involved and have their say on a range of key topics, or everyday service, that council provides.
Western Bay is one of the fastest growing districts in New Zealand. While this growth is positive for the local economy and delivers social and cultural benefits, a 10-year plan is necessary to ensure the district continues to be a great place to live, says Garry.
"Whether it's the things that matter to you or what you think we should prioritise in your community over the next few years – it all counts. We need your ideas and thoughts to help shape the direction this plan takes."
The campaign has an interactive website which features quick polls and background information on key topics, including swimming pools, boat ramps, local halls, libraries and dog exercise areas.
People can interact with the polls and have their say by swiping yes or no on the poll questions, or adding any comments they wish.
"We appreciate everyone is busy so these quick polls are designed to be just that. Quick. This is just one of many ways we plan to have a chat with the community."
There are also three free community events in Te Puke, Katikati and Te Puna between March 27 and April 3. These events feature activities relating to topics council wishes to chat about. Local vendors and community groups will also be selling food and there will be Mr Lam Sam's Musical Mayhem Show for the kids.
Council has teamed up with Night Owl Cinema to end the night with a movie under the stars at each location. Jubilee Park will have the new adaptation of Aladdin; The Lion King (2019) will be at Uretara Domain and Hunt for the Wilderpeople at Maramatanga Park.
"We are putting on three great events to hear people's views on key topics that really matter and that will help make the Western Bay a better place to live."
"It's really important to hear what people want improved or added to their communities. This is all about the bigger picture for our district and these events are just the start of our conversation. Come along - have a chat with us, enjoy some food and watch a movie," say Garry.
Feedback from the website and events will be used to help assess projects, activities and levels of service as part of next year's Long Term Plan. The outcomes of that feedback will be shared with the community.
The Hello Future District Fun Day events in Western Bay neighbourhoods are:
• Jubilee Park Te Puke, March 27 from 4pm to 10pm

• Uretara Domain Katikati, March 28 from 4pm to 10pm

• Maramatanga Park Te Puna, April 3 from 4pm to 10pm
For more information visit www.hellofuturedistrict.co.nz or the WBOP council's Facebook page.
More on SunLive...