Aotearoa Bike Challenge bigger than ever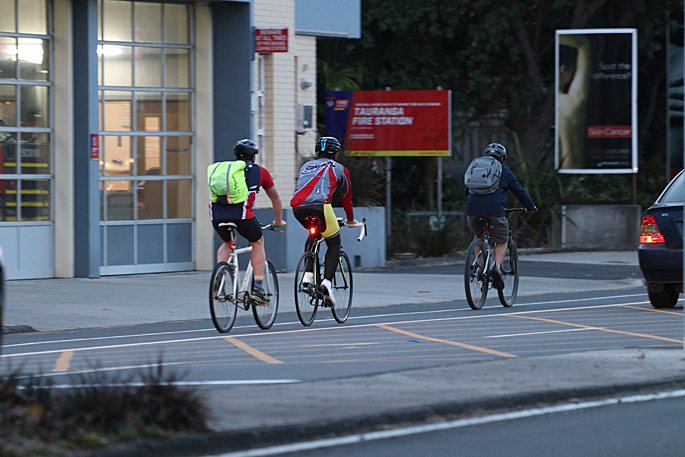 This year's Aotearoa Bike Challenge has seen record participation with more than 24,500 people from more than 2450 organisations taking part, including more than 4950 new riders.
Workplaces, organisations and individuals across the country were encouraged to sign up for the challenge in February and to motivate others to take part.
It's heartening that thousands more people have been encouraged to cycle, says Waka Kotahi NZ Transport Agency system design senior manager Robyn Elston.
"We've seen a 13 per cent increase in the number of people taking part compared to last year which is inspiring. We want people to incorporate cycling into everyday life and enjoy the benefits it can bring. It's fun, free and good for your health and the environment."
There was a 26 per cent increase in the number of organisations participating in the month-long challenge this year.
Many of them wanted to increase staff wellbeing as well as increase organisational sustainability.
Participants made more than 320,000 trips by bike cycling a phenomenal 4,558,530 kilometres in total.
The Aotearoa Bike Challenge is a partnership between NZTA, local councils and the global organisation Love to Ride.
The top three organisations or businesses with the most riders per category were eligible for prizes.
Rotorua Lakes Council took out third place in the 200 to 499 staff category with 122 riders registered for the challenge.
Prizes include two Trek Allant+ 8S eBikes powered by Bosch eBike Systems, a stand-up paddleboard package and an Air Series 300 Tent from Torpedo 7, smart helmets and bike bags from Wattwheels, apparel and vouchers from Ground Effect, and a Xtracycle Leap Kit that transforms a bike into a cargo bike.
The seven to 19 staff-size category winning organisations will receive a workplace visit from Torpedo7 including free bike checks, a cycling workshop, a personalised consultation about their workplace cycling goals, and a custom discount package to help achieve them.
More on SunLive...