Continued volcanic unrest for White Island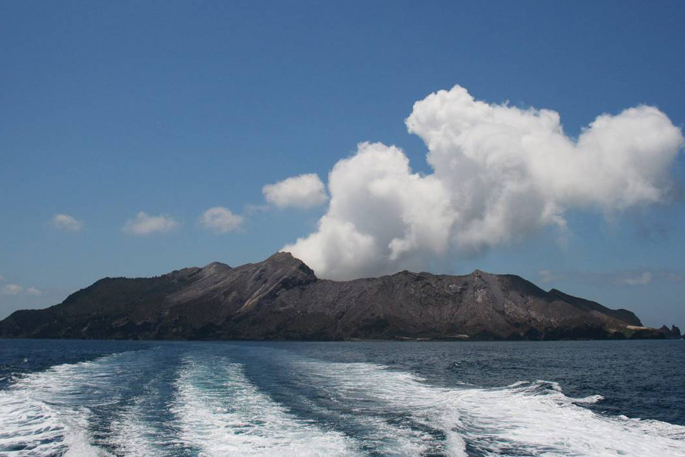 Whakaari/White Island remains in an elevated state of unrest and theres still a chance it could erupt again, Geonet says.
The Bay of Plenty volcanic island erupted three months ago on December 9, 2019. There were 21 people killed in the eruption and two bodies were never found.
Tour guide Kelsey Waghorn, who sustained full thickness burns to 45 per cent of her body and is still in hospital, says that December 9 "feels as though it was three seconds ago, and three years ago".
Geonet has been monitoring White Island since the eruption, and conducted aerial measurements and observations over a two-week period.
It says there was an overall decline in volcanic gas since December, but the latest data showed slightly elevated amounts of gas.
The Volcanic Alert Level for the area remains at Level 2 - which means there is moderate to heightened volcanic unrest - while the aviation code remains at yellow.
A helicopter thermal infrared survey recorded a temperature of 746 degrees Celsius. This was measured on one of the lava lobes and is the hottest temperature measured to date, Geonet says.
"High temperatures and large amounts of gas are consistent with the continued presence of shallow magma beneath the primary vent area and are within the expected range of fluctuations for post-eruptive processes," Geonet says.
"There are currently no indications for fresh magma arriving from greater depths."
An eruption could still occur with limited warning, Geonet says, as the active vent area remained a rapidly changing environment.
Triggers for an eruption could include the collapse of unstable material around the vents, sudden release of gas from the magma, and water flowing onto the shallow magma body.
But should the volcano erupt and produce an ash cloud, the likelihood of ash affecting the mainland remained very low, Geonet says.
Under suitable weather conditions, any gas and steam plume might be noticed on the mainland as weak acid rain.
More on SunLive...