Bay of Plenty sees supermoon rising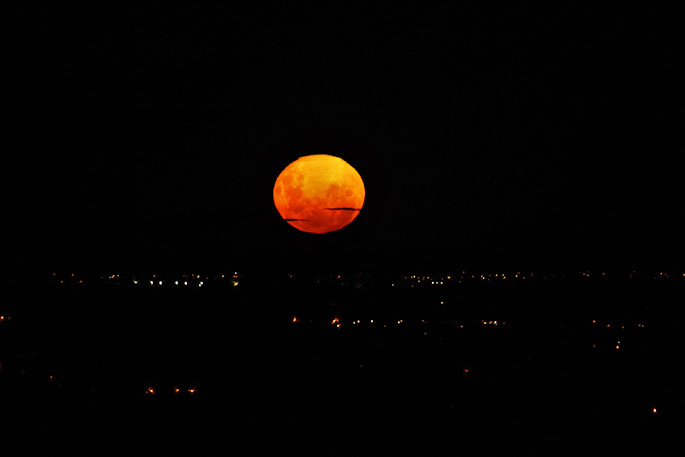 A supermoon has ushered in a cooler change in the Bay of Plenty, as southwesterly airflow lies over New Zealand.
A red and orange moon, the second to last one for this year, hung in the sky over the Bay of Plenty last night.
Also known as a new moon in the Nothern Hemisphere, it occurs when the moon is on its closest approach to Earth and it is often called a supermoon.
The Full Moon on March 9 or 10, depending on your time zone, is traditionally known as Worm Moon in many Northern Hemisphere cultures. While it signals the start of Spring in the Northern Hemisphere, it signals the start of Autumn here.
WeatherWatch.co.nz is forecasting sunny spells and isolated showers, especially in the afternoon then easing in the evening.
"Isolated showers may become heavy in spots with thunder for southern parts of Auckland and the Waikato during the afternoon.
"Showers not easing about the Bay Of Plenty till overnight.
"West to southwesterly winds for Northland and Auckland, light winds elsewhere."
Highs: 19-23
More on SunLive...