Coronavirus' effect on travel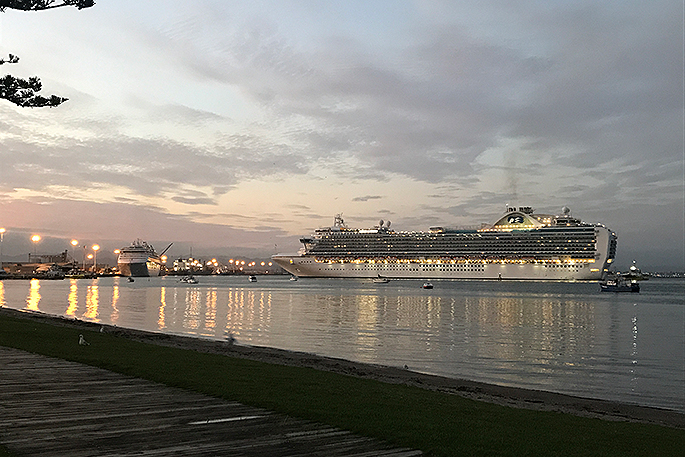 Want to spend eight nights in Fiji for under $500? It's an option as cruise ship companies attempt to keep ships sailing amid the coronavirus outbreak.
House of Travel commercial director Brent Thomas says customers would start to see prices drop as suppliers began to stimulate demand.
On March 7, his company was offering a deal on a P&O Cruise, for eight nights in Fiji for $495 per person.
He said deals were unlikely to become cheaper, but companies would begin offering more super cheap options, as they attempted to keep their assets afloat.
The deals could also have extra hidden costs, such as drinks packages.
His advice was to speak to a travel agent before booking, to understand what you are paying for.
He did not think it was irresponsible to encourage people to take cruises during a global health crisis, despite examples of high contamination rates on cruise ships.
Suppliers were significantly more prepared for the virus than when it was first discovered.
He recommended people still buy travel insurance, despite it being unlikely to cover COVID-19 related incidents.
The Insurance Council of New Zealand agreed.
Chief Executive Tim Grafton says all ICNZ members had ceased to cover COVID-19 since it became a known event in late January.
Many insurers were providing regular updates with additional guidelines on what cover may or may not be available under their policies specifically in relation to the virus.
"Travel insurance is still available to purchase and still offers cover for a variety of unforeseen events.
"Even if cover is restricted in relation to coronavirus, it is important to remember that travel insurance still offers cover for other unforeseen events as outlined in individual policies."
Medical issues, lost baggage and the affect of significant weather events were all examples of what would continue to be covered.
New Zealand Cruise Association CEO Kevin O'Sullivan says no ships had been cancelled as far as he was aware.
He was not aware of the impact COVID-19 had on passenger numbers, but had seen prices being dropped to stimulate demand.
A spokesperson for P&O Cruises saya the company ran a five-day sale in New Zealand, including the Fiji cruise.
"This type of offer has been advertised during previous P&O 'short sales' and is just one of the amazing deals holiday
More on SunLive...