Tauranga events nominated for awards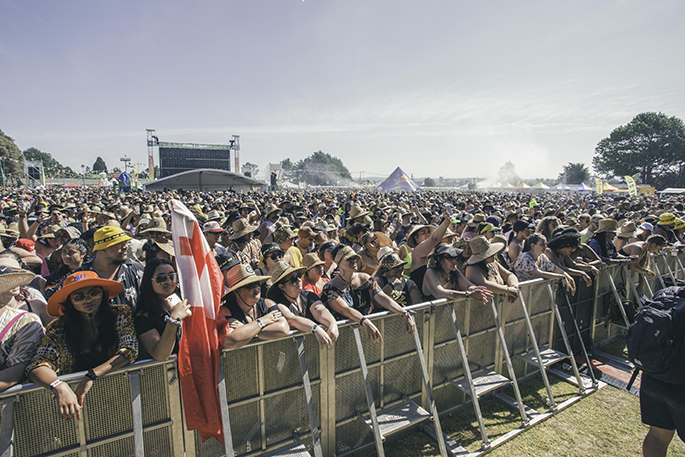 Tauranga is proving it's the place to have a gathering with three events held in Tauranga last year nominated for New Zealand Events Association Awards.
Anchor AIMS Games, the Tauranga Armistice Centenary Commemorations and the One Love Festival have all been announced as finalists, with winners set to be announced at the NZEA Awards Gala Evening on May 11.
NZEA general manager Segolene de Fontenay says the awards are a celebration of success in an industry which makes substantial contributions to the economy and to the happiness of everyday Kiwis.
"The list is a sample of the vast array of events thriving in New Zealand, with everything from the Eminem concert to the Auckland Lantern Festival, Femmepire, Wheels at Wanaka and TEDx making it to the last round."
Pato Entertainment is behind the One Love Festival and promoter Pato Alvarez says the NZEA is the leading association for event professionals.
One Love Festival is nominated for Best Music or Entertainment Event 2019.
"The team and I were excited to get the news that we were a finalist and we are still buzzing from the announcement," says Pato.
He says it is recognition for all the hard work that goes on behind the scenes in putting together the world's second-largest Reggae festival.
"Putting festivals like this together can be hard work and high stress so it's nice to reflect on the great experiences we create for people to enjoy.
"We were asked to submit an application that outlined what our key objectives were for One Love 2019 and what we did to meet these objectives. Some of these include engagement with stakeholders, waste strategies and delivering a unique customer experience."
If One Love won the award, Pato says there will be a big celebration.
"It would mean so much to be recognised by our peers in the event industry which is booming with a number of great events at the moment."
Last year's Anchor AIMS Games, which drew more than 11,000 entries and injected nearly $6.5 million into regional coffers, has been picked as a finalist in both the best sports event and best regional or national event categories.
"I'm so proud the incredible work by so many amazing people has been recognised," says tournament director Vicki Semple.
"But we're not about to rest on our laurels and we're already determined that this year's tournament will be taken up another notch entirely."
Tauranga City Council general manager for community services, Gareth Wallis says he is proud of the role council plays in supporting local event organisers in Tauranga.
"Not only do these events provide entertainment for our local communities, but they also contribute to the culture and economic growth of our city.
"It was also great to see that the Anchor AIMS Games and One Love Festival are finalists too. Both started at a grassroots level here in Tauranga and have grown into world-class events that bring thousands to our city. In doing so, these events showcase Tauranga as an exciting place to live, work, play and visit.
"We're also particularly proud to be recognised as a finalist in the Best Local Government Event category for our Armistice Centenary Commemorations event," says Gareth.
He says being recognised as finalists strengthens Tauranga's reputation as a premier events destination.
"It's encouraging to see our local event industry celebrated and publicly acknowledged for the contribution they make to our community, economy and the national events landscape."
Winners of the awards will be announced on May 11, 2020.
More on SunLive...