Greerton goes green for St Paddy's Day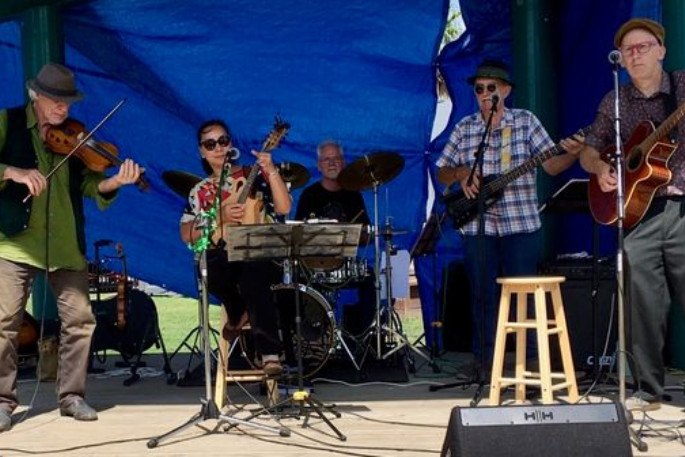 It's nearly time to don your green, grab your ginger wigs and head into Greerton to celebrate the best of Ireland for St Patrick's Day.
The Greerton St Paddy's Fun Day will be held on March 14 from 10am-1pm in the village square in front of the library and there will be plenty to do for the whole family.
Alongside a variety of prizes and spot prizes on the day including best dressed awards, there will be the 'sham-rock' scavenger hunt where rocks will be hidden around Greerton, which all culminate in the grand prize of a children's bike. Any kids who turn up can participate and enter to win the bike.
The Whittakers Irish Group will be playing their music in the village square from 10.30am-12.30pm. This is a treat as Greerton Mainstreet's Sally Benning says The Whittakers are popular and can be hard to book.
"We haven't had them here for a few years because they're always so busy around St Patrick's Day."
Bring a cushion or a seat and enjoy the sounds of Ireland in the village square.
There will also be face painting, a circus entertainer and more.
"It's all about getting people out and enjoying a fun morning in Greerton," says Sally.
And the people of Greerton love celebrating almost as much as they enjoy banding together and supporting one another.
#greertonsgotheart – as their new tagline emphasises – really comes into its own and two Greerton business owners have got together and set up a Givealittlepage to support those who were targeted in the recent arson attacks.
Owner of lucky Lotto Store, Belinda Sands and Crockford Real Estate's Karen Taylor have jumped on board as a result of the community asking? "how can we help?"
The money raised will be donated to the families who were affected by the arsons earlier in January.
"People are really feeling for these businesses," says Sally.
"They're both family businesses and it's devastating for them. Both of those businesses are closed and that puts financial strain on those families.
"We think Greerton people are really great people and they do have heart," says Sally.
For more information and to donate, visit: www.facebook.com/greertonvillage or: www.givealittle.co.nz/cause/please-support-these-greerton-family-businesses
More on SunLive...