Baycourt offering tech training for Tauranga teens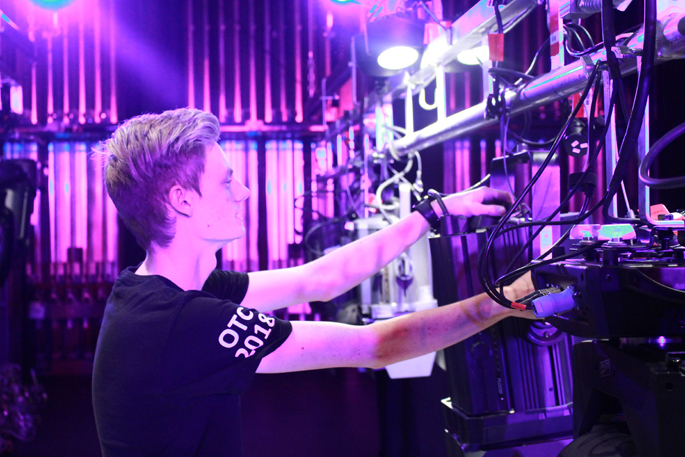 Baycourt Community & Arts Centre is putting a call out for tech savvy Tauranga secondary school students who dream of working behind the scenes in the entertainment industry.
This year they are offering the Tauranga Teen Techs scheme which will offer training to local Year 9-13 students in Entertainment Technology.
Applications close on March 16.
The scheme features a combination of formal training and hands on experience, and covers lighting, sound, AV, stage mechanics, plus other aspects of entertainment technology like health and safety.
Baycourt technical manager Dale Henderson says there is a shortage of trained theatre technicians in New Zealand, possibly due to an old misconception that being a "theatre techie is not a real job".
"When I entered the industry as a theatre technician about 40 years ago it was not perceived as a real job. I am sure my mother thought I was running away to join the circus and that I would grow out of it.
"Forty years later, the level of complex technology theatre technicians work with makes it a highly skilled job; one that is highly attractive for technology focussed students. There are also massive opportunities for employment both here, and overseas."
Participants of the Tauranga Teen Tech scheme will be split into two groups, one for Year 9-10 students and the other for Year 11-13. However, Dale says students will also be placed into the group best suiting their skills and needs.
Each group will meet monthly for three hours on either a weekend or a weekday evening. Approximately half of these meetings will be held at Baycourt, with the remainder taking place at other venues or schools.
As this is the first time Baycourt has delivered this program the schedule may be adjusted should the need arise, adds Dale.
"We would really like to hear from young people who are great a problem solving, enjoy plugging things in and making them go, love playing with lighting, sound or AV equipment, and don't break a sweat when it comes to lots of physical activity."
Applications for the Tauranga Teen Tech training scheme close Monday 16 March. To apply online, visit www.baycourt.co.nz/youth/tauranga-teen-techs/
For more information contact Baycourt technical manager Dale Henderson dale.henderson@tauranga.govt.nz
More on SunLive...