International Women's Day calls for gender parity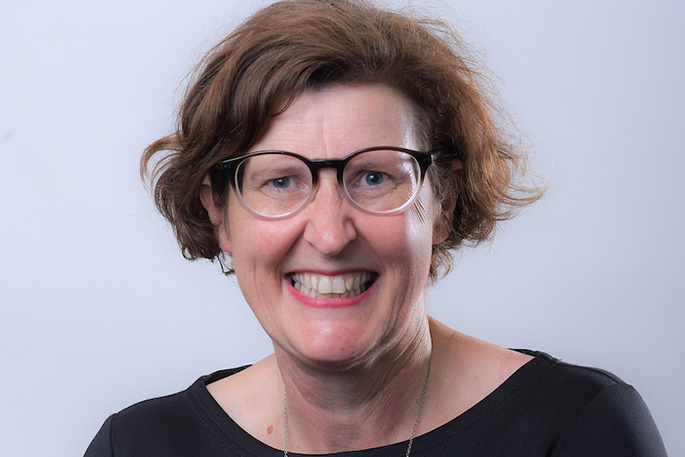 Today, being International Women's Day, is an appropriate opportunity to hear some thoughts from one of our city's wahine toa, Fiona McTavish, who is the Chief Executive of Bay of Plenty Regional Council | Toi Moana.
Fiona was appointed to the CEO role in 2018, coming from a previous position as General Manager Strategy & Science at the regional council.
"International Women's Day is a global day celebrating the social, economic, cultural and political achievements of women," says Fiona. "The day also marks a call to action for accelerating gender parity."
At Bay of Plenty Regional Council women make up 58 per cent of staff. This is 10 per cent higher than the national average.
"Sixty-six per cent of our executive team are women and 47 per cent of the leaders in our organisation are now female."
Fiona says that everyone can play a role in forging gender parity.
"Gender balance is not a women's issue, it's an economic issue. Advocacy, inclusive mindsets and tangible action are needed by all.
"Research shows when companies offer a supportive, inclusive environment for a diverse workforce, they attract the top talent and perform better."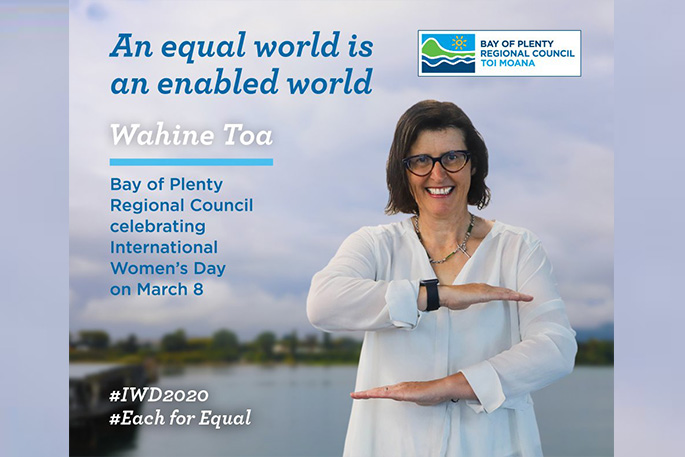 Fiona McTavish in the image used for the Bay of Plenty Regional Council's social media post about International Women's Day
In 1975 the UN recognised International Women's Day as a day dedicated to the rights of women, but its beginnings were long before that. It was first celebrated in Austria, Denmark, Germany and Switzerland in 1911, and in some countries was soon established as a public holiday.
For 2020, the theme of International Women's Day is #EachforEqual, with events around the country that showcase how a more gender equal world benefits business, communities, families and women themselves.
Fiona believes that collectively everyone everywhere can strive for women's equality and continue to make positive gains.
"We are moving to a very exciting time in history where the world now expects gender balance. The world notices its absence and celebrates its presence.
"At Bay of Plenty Regional Council we're passionate about diversity for inclusion and developing strong leaders."
More on SunLive...