Medical centre urges patients to call Healthline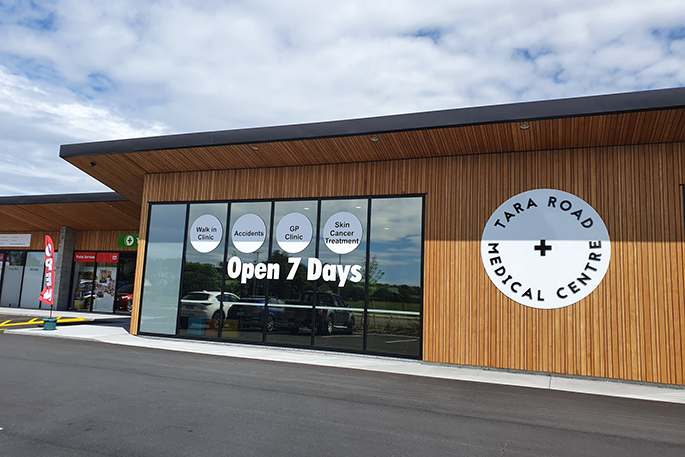 Tara Road Medical Centre in Papamoa have taken to their Facebook page to ask people not to turn up at the centre if they think they may have symptoms of Coronavirus, but instead phone the Healthline.
The request over social media was made on Saturday after one person came direct to the medical centre in Tara Rd to enquire about whether they may have COVID-19.
"We have had the 1st patients come to our door thinking they might have been in contact and having symptoms of the Corona virus," says the post on Facebook.
"Please don't. Ring the health line for advice. Do not self present at our reception please."
The patient didn't enter the building, but was seen to by staff outside.
"Patient in the end did not meet the criteria. Patient never entered the centre. Were seen in the carpark today. With just a sniffle and no risk in the end."
Symptoms of COVID-19 are similar to a range of other illnesses such as influenza. Having any of these symptoms does not necessarily mean that you have COVID-19.
Symptoms include fever, coughing, and difficulty breathing.
Difficulty breathing is also a sign of possible pneumonia and requires immediate medical attention.
The Ministry of Health advise that if you have these symptoms and have recently been to a country or area of concern, or have been in close contact with someone confirmed with COVID-19, please telephone Healthline (for free) on 0800 358 5453 or for international SIMs +64 9 358 5453, or phone your doctor immediately. The Healthline is free and available 24 hours a day, 7 days a week.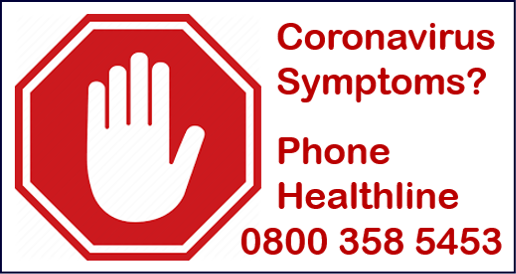 You can take some simple steps to help stop the spread of diseases like COVID-19. Avoid close contact with people with cold or flu-like illnesses; cover coughs and sneezes with disposable tissues or clothing; and wash hands for at least 20 seconds with water and soap and dry them thoroughly before eating or handling food, after using the toilet, after coughing, sneezing, blowing your nose or wiping children's noses, and after caring for sick people.
More on SunLive...