What's on - Women's Day, chess, walkathon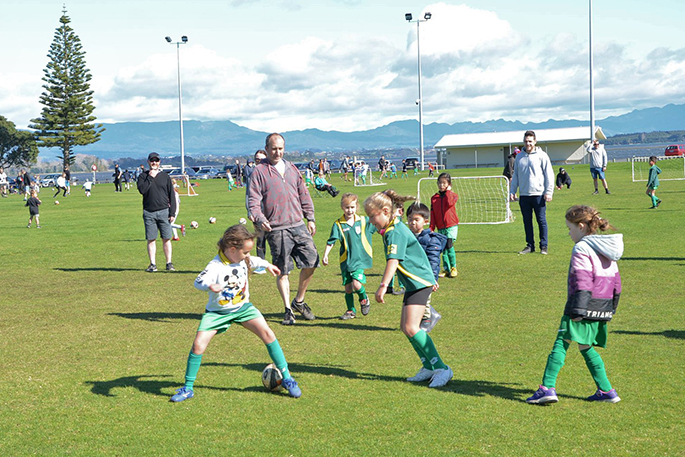 Kia ora and welcome to Sunday. I tenei ra he whakanui i nga wahine.
Today we are expecting a mainly fine day with high cloud, light winds and afternoon sea breezes.
It's a one-layer-clothing day with an expected high of 25 degrees and an overnight low of 135degrees. Sunset is at 7.45pm.
Remember that sun protection is required all day today even if it's cloudy, until 4.50pm. Cloudy days mask the UV risk.
What's on today?
It's International Women's Day, and there are a range of activities planned.
Tauranga Womens Refuge hosting their Whare Tangata Talks for 2020 at the Jam Factory, Tauranga Historic Village from 10am – 12.30pm. This will be a panel discussion, talking all things that affect Maori and indigenous peoples.
Also at Tauranga Historic Village is an exhibition by Arohanoa Mathews titled 'Ko ahau/I am'. This is on display at The Incubator Creative Hub from 10am – 3pm.
At Memorial Park from 5pm, join an outdoor body balance class incorporating Tai Chi and Pilates, and hosted by The Gym Tauranga. Funds raised will go to support Women's Refuge NZ in celebration of International Women's Day. Gold coin entry.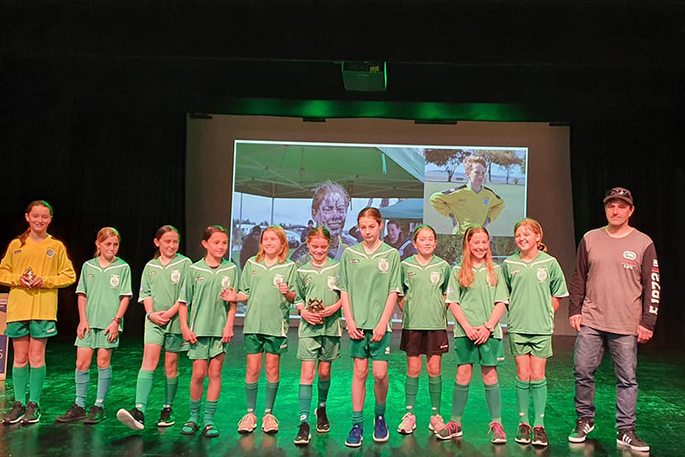 A female football festival from 9am – 1pm at Fergusson Park, hosted by the Otumoetai Football Club will feature games for primary, intermediate and college age pupils. A key goal of the club for 2020 is to increase the female membership of the club by 25 per cent. The female football festival is a free new event to encourage more females to play football. More information here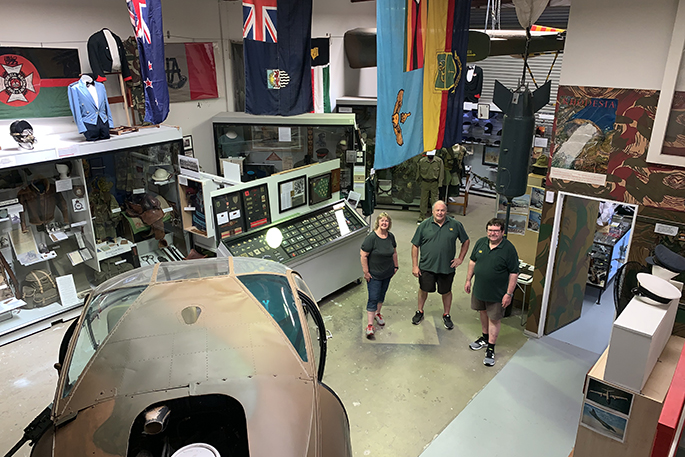 Diana Bomford, Tony Fraser and Hugh Bomford at the Lion and Tusk Museum at Mount Maunganui
Have you been to the Lion and Tusk Museum yet? It's open today from 10am - 3pm at Unit 4, 14 Portside Dr, Mount Maunganui. Come and see a massive display of Rhodesian military history records and exhibits of uniforms, medals and equipment. For more information click here.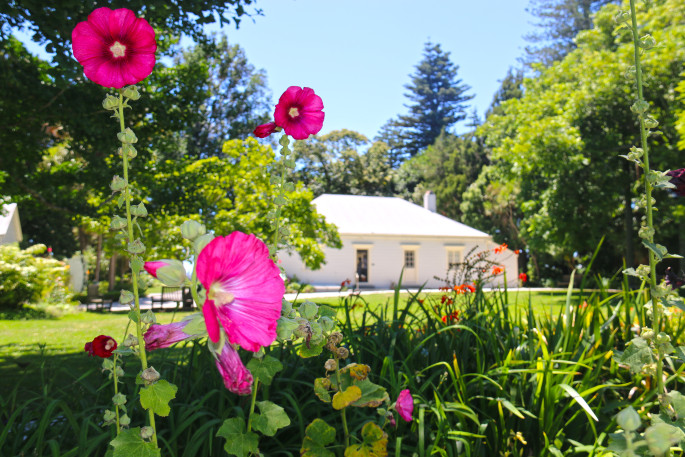 The Elms | Te Papa Tauranga
The Elms | Te Papa Tauranga, one of New Zealand's oldest heritage sites is open today from 10am – 4pm and is located in Mission St, Tauranga. Come for a guided tour. More information here.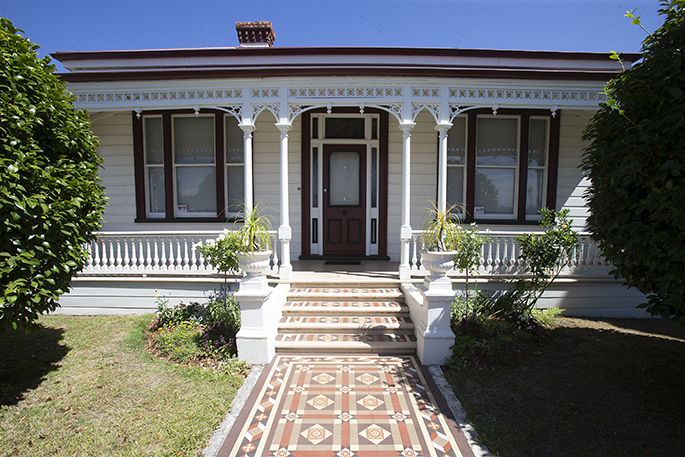 Brain Watkins House
The Brain Watkins House on Cameron Rd, Tauranga is open from 2-4pm. This kauri historic house is furnished with the original owners' belongings, and was lived in by one family for 98 years. $5 adults, children free.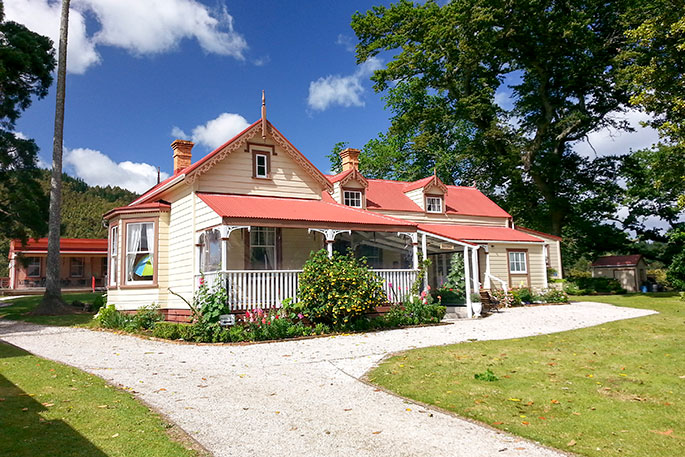 Athenree Homestead
The Athenree Homestead in Athenree is open every Sunday from 12-4pm until the end of March.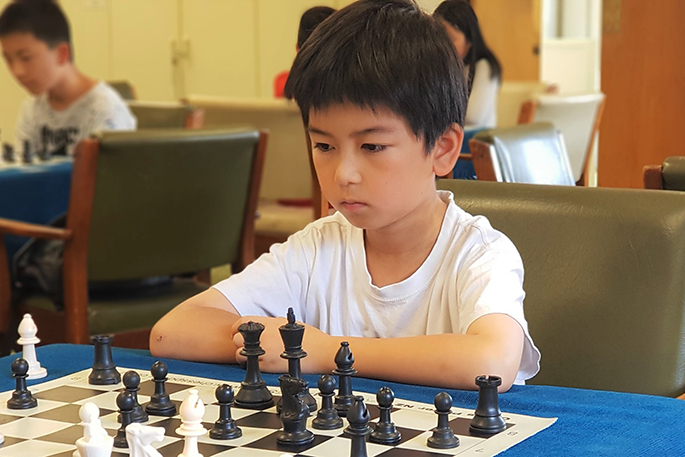 A fun, social chess tournament open to all players ages 4 to 18 will be happening today from 1pm – 5.30pm at the Waipuna Park Pavilion. This is the 1st Tauranga Sarapu Cup and will be full of 'chess power'.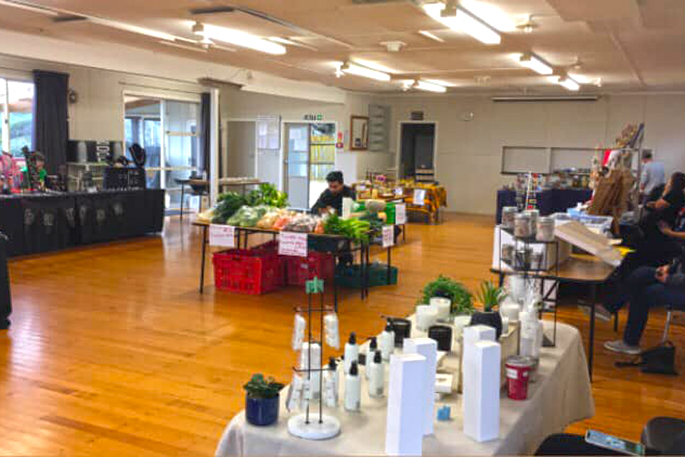 The Ohauiti Council Market is on from 10am with handmade crafts, secondhand books, free range eggs and other produce from this friendly rural market.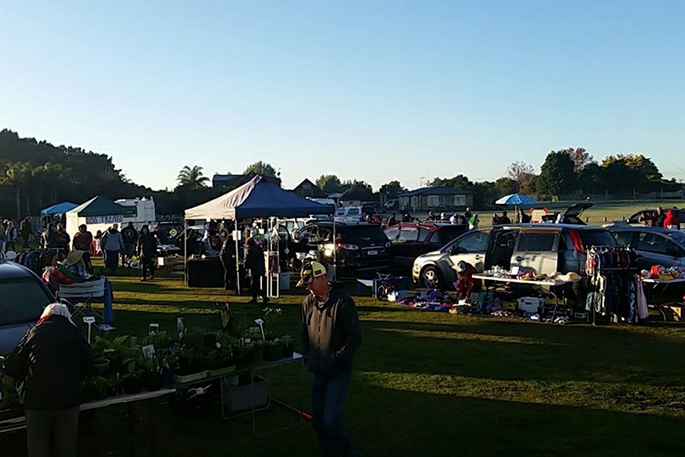 The Papamoa Lions Club also have a market on today from 8am – 12pm at the Gordon Spratt Reserve.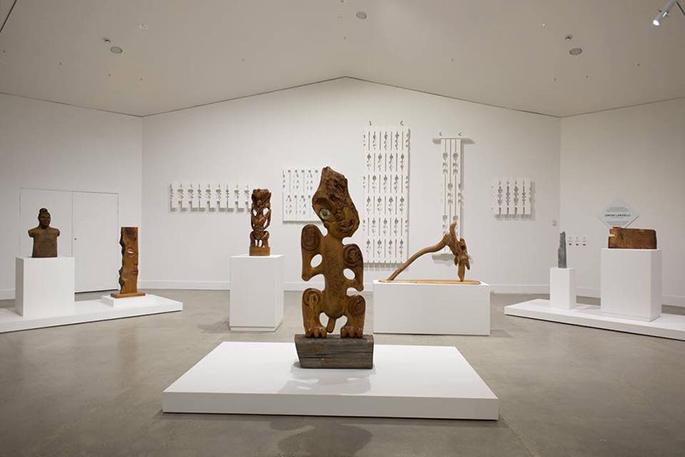 At Tauranga Art Gallery, the Matatoki: Mata a Waka exhibition is the first exhibition to open Tauranga Art Gallery Toi Tauranga's 2020 programme celebrating Mana Moana – Mana Tauranga. The Tauranga Art Gallery is open Saturday and Sunday.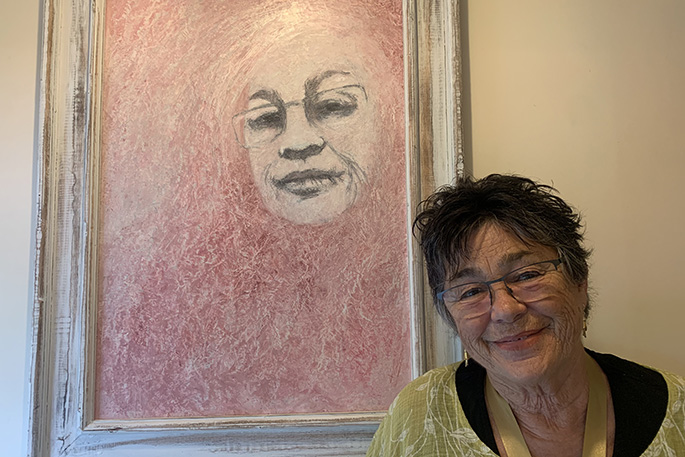 Janice Giles with 'In the Pink'
Lipstick- an exhibition by Janice Giles is now showing at the Cottleston Art Gallery at 128 Oropi Rd. Gallery is open today from 11am – 4.30pm. Click here for more information.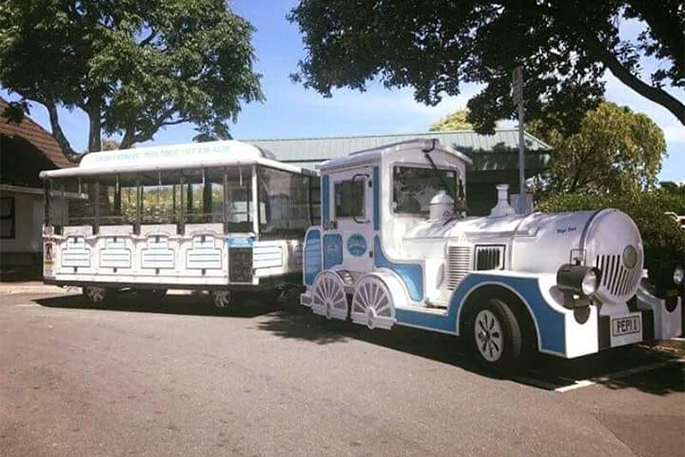 Next to Coronation Park is the Pepi Toot train which will be out about today from 10am – 2pm, leaving from Salisbury Ave outside the Spongedrop Cafe. All aboard! Toot! Toot!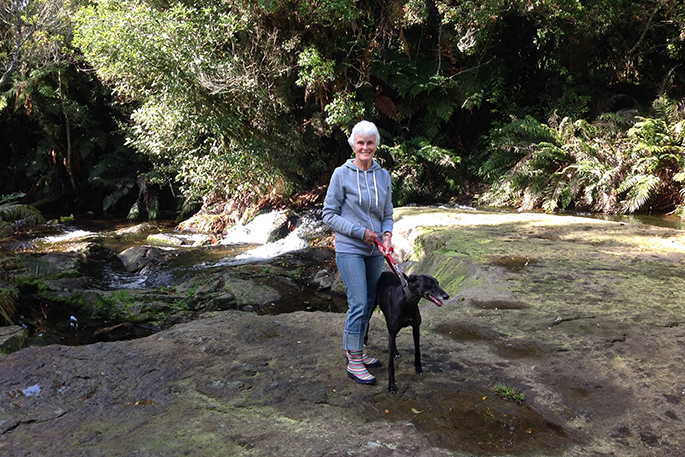 The Greyhounds as Pets group are organising a group walk at Puketoki Reserve, Whakamarama today from 10.30am – 12pm, followed by refreshments afterwards at The Black Sheep Bar and Grill. More information here
The Mitre 10 Round Te Puke Walkathon which started yesterday at 9am continues today. Organised by Te Puke High School MASEA Students to raise money for the Te Puke Community Fire Brigade and their own overseas educational adventure, ten students are combining to walk for 27 hours and a minimum of 135km. Come and cheer them on. More information here.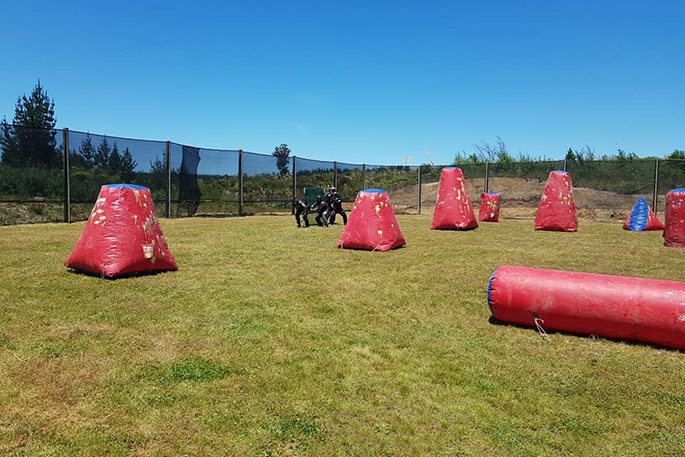 The Bay of Plenty Paintball Club are hosting a paintball club day at TECT Park from 9am – 4pm. Everyone is welcome. More information here
For more of what's happening around the Bay:
Archery In Tauranga
Archery with Tauranga Archers, summer hours 10am-1pm. Come down to find out more Graham Park, Tauranga. Introductory classes available FB: Tauranga Archers
---
Argentine Tango In Tauranga
Starting soon 6:30pm every 3rd Sunday of month for a Free introduction to genuine Argentine Tango. No partner or experience required. FB:Tango In Tauranga
---
Athenree Homestead
Open every Sunday 12-4pm until end of March.
---
Bible Seminar
1:45pm Greerton Senior Citizen's Hall, Maitland St, Greerton. Title: Jesus & Demons. Interactive, Q&A. All welcome. Mary 573 5537
---
Blues Brothers Musical: Auditions
Want to audition for the world premiere of the musical The Blues Brothers: First Contact? Auditions in January 2020. Head to https://www.taurangamusicaltheatre.co.nz/shows/thebluesbrothers/ for audition info.
---
Brain Watkins House
Open 2-4pm. Kauri historic house furnished with original owners belongings. Lived in by one family for 98 years. $5 adults, children free.
---
Enjoy Travel, New Friends?
Friendship Force could be for you! We are home-hosted overseas & internally. Meet Sundays monthly. Ph Jonathan 572 2091, Barbara 574 5711, www.friendshipforce.org.nz
---
Golf Croquet
At Croquet Mt Maunganui, 45 Kawaka St. Tues, Thur & Sun 9:15am for 9:30am start. New players & visitors welcome. Ph Nev 575 5121
---
Katikati Tramping Club
Tuahu, Terereatukahia Hut, Wharawhara, 8am start, moderate, 6 hours. Ph Gail 027 759 1084, by 7:30pm Friday prior.
---
Macrame Shoulder Bag Workshop
Want to learn macrame? Make your own coloured shoulder bag with Eva Rose & Co. $80, 19th April 1:30-4:30pm, The Artery, Historic Village, 17th Ave. Book @ www.theincubator.co.nz. Ph 571 3232
---
Mah Jong
Lyceum Club Rooms, 8 Palmer Pl. 12:45-4pm. Ph 027 430 6383
---
Messy Church
Join us for fun activities, faith exploration, celebration time. Meal provided. 4pm-6pm at St John's Anglican Church, 94 Bureta Rd
---
Ninja Knits Guerilla Yarnbombers
Join a group of knitters & crocheters wanting to spread fun. Share talents, ideas, projects & cake! First Sunday of month. 9am-12pm The Incubator Lounge. Ph 07 571 3232 www.theincubator.co.nz
---
Otumoetai Hockey Club
Muster & open training 5-6pm at Blake park turf. New & current players welcome. Senior teams available for men & women. Ph Graeme 027 452 0600
---
Outdoor Bowls
Come & try outdoor bowls every Sunday from 12:30pm. Bowls supplied, refreshments available. Ph Mike 022 340 4152
---
Radio Controlled Model Yachts
Sundays & Thursdays 1:30-4pm. Pond behind 22 Montego Dr Papamoa. Sailing Electron radio controlled yachts for fun. Adult beginners welcome. Graham 572 5419
---
Sunday Social Stilt Walking
Do you have your own walking stilts? Join me for fun & social evening stilt walking in Papamoa. Ph Alice 0210 642 337
---
Sunday Stitch
Join textile artist Kirsty on 1st Sunday of month. Share skills & create fabric projects. All skill levels. The Artery, Historic Village 10am-1pm. $20 incl refreshments. 07 571 3232 www.theincubator.co.nz
---
Tauranga Moana Pride Picnic
Come down to The Waterfront in Tauranga 12-3pm & be part of our celebration of diversity. Free entry for all ages.
---
The Sociables
A social group for new residents to Tauranga. We meet every 1st & 3rd Tuesday, 5pm-7pm at The Raft, Chapel St. Email merge.tauranga@gmail.com
More on SunLive...