Fifth NZ case of COVID-19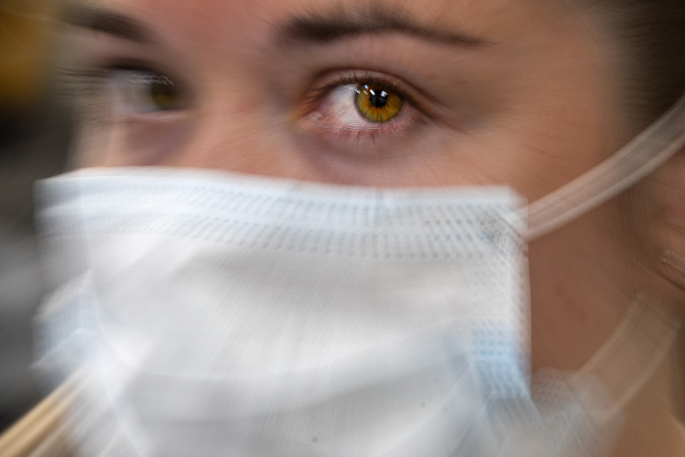 The Ministry of Health has confirmed New Zealand's fifth positive COVID-19 test which fits the existing pattern of spread primarily within families.
This positive result is for a New Zealand citizen in her 40s, the partner of the third case announced earlier last week.
All five cases follow the pattern identified by the World Health Organisation joint China Mission in February that around 80 per cent of all human to human transmission occurred in families.
Immediate details of the case history of the Auckland couple, whose family members recently arrived home from Iran on February 23, were outlined on Thursday.
Casual contact tracing is underway for this individual and close contacts are already in self-isolation.
This woman is already in self-isolation at home and has been since Thursday. She has appropriate clinical support from public health and district health board staff.
"Like three of our positive cases, this person doesn't require hospital level care and neither does anyone else in the family home," says a Ministry of Health spokesperson.
The Ministry of Health was notified on Friday of eight New Zealanders who travelled on a previous cruise, the Grand Princess, currently in quarantine off California.
Of the eight people on that cruise, five are well and have passed the 14-day period of concern.
Of the remaining three passengers, one woman in her 70s has been in hospital for a respiratory illness, recovered and discharged early in March, but is now in hospital for an unrelated-condition. The woman has now been tested and although negative, is considered a probable case.
"We take the same precautionary actions for a probable case as we do for a positive case," says a Ministry of Health spokesperson.
"This means a number of North Shore hospital staff involved in her treatment who are well, but regarded as close contacts, are in the process of being stood down as a precaution for the balance of the 14 days since they were in contact."
Another two former passengers who have mild symptoms have been tested and are in self isolation.
The test result of one is negative, however she remains in self isolation as a close contact of the probable case. The other test result is pending.
The woman currently in hospital returned home on Air NZ flight NZ007 from San Francisco arriving in New Zealand on February 25. It has been 11 days since the flight arrived, close contacts are now being identified and contacted.
Others on the flight, not being contacted are regarded as casual contacts and should be aware to contact Healthline on 0800 358 5453 if they become unwell.
"We are in a phase where we are seeing more cases, and we are actively trying to find cases through testing," says a Ministry of Health spokesperson.
"We have a good plan and a thorough public health response that has been demonstrated to work both here and elsewhere.
"As the Head of the World Health Organisation said yesterday: 'This virus can be pushed back'. The WHO also confirmed that scientists do not believe asymptomatic transmission (that is people who do not have symptoms) are a major driver of spread.
"Our own efforts to encourage everyone to play their part are picking up and from today we'll see more public messaging in bus shelters about the steps people can take to protect themselves and others by covering coughs, sneezes and washing hands."
Other messaging on social media is also ramping up.
"I say this frequently, but I want to say it again: washing hands thoroughly and frequently is the most powerful way people can help stop the spread of COVID-19 and other infections," says the Ministry's Director-General of Health Dr Ashley Bloomfield.
The Ministry of Health advises that with continued vigilance the chance of widespread community outbreak is expected to remain low.
People coming into New Zealand should check the information for travellers arriving to New Zealand as they may be subject to border controls or asked to self-isolate.
The Ministry of Health is also asking people who have visited countries or areas of concern and who have developed symptoms of fever, cough or shortness of breath to seek medical advice – phone Healthline's dedicated COVID-19 number 0800 358 5453 or contact your GP, including phoning ahead of your visit.
For COVID-19 health advice and information, contact the Healthline team (for free) on 0800 358 5453 or +64 9 358 5453 for international SIMS.
More on SunLive...