A simple, clean shot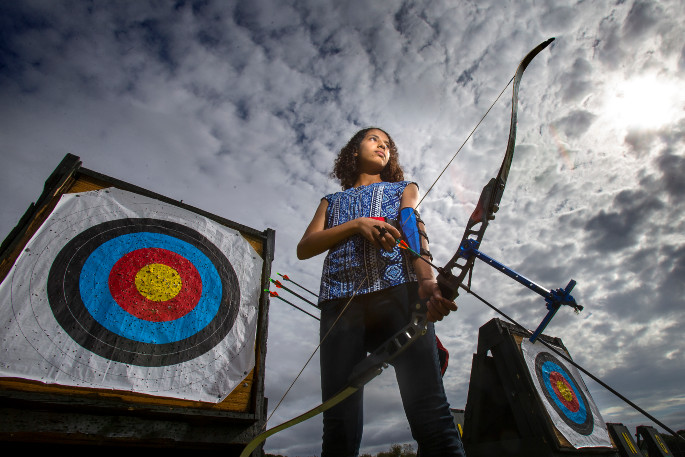 Archery is one of the oldest arts still practised today - probably dating back to the Stone Age – around 20,000BC. Ancient Egyptians popularised it by using bows and arrows for hunting and warfare.
The noble and elegant art continues today, at the OIympic and Commonwealth Games and locally in a tranquil wooded glade called Graham Park just off the 11th Avenue slip road where the Tauranga Archers club competes alongside four lanes of 80 km/h traffic on Takitimu Drive.
Next weekend – March 14 and 15 – the archer's glade is host to the North Island Youth Archery Championships; about 40 of the North Island's best young archers, aged between 10 and 18, will compete.
"It's quite a prestigious competition," says the archer's secretary, Judy Hunt. "One of the biggest in New Zealand." And it's likely to produce the next crop of New Zealand representative archers for the Commonwealth and Olympic Games.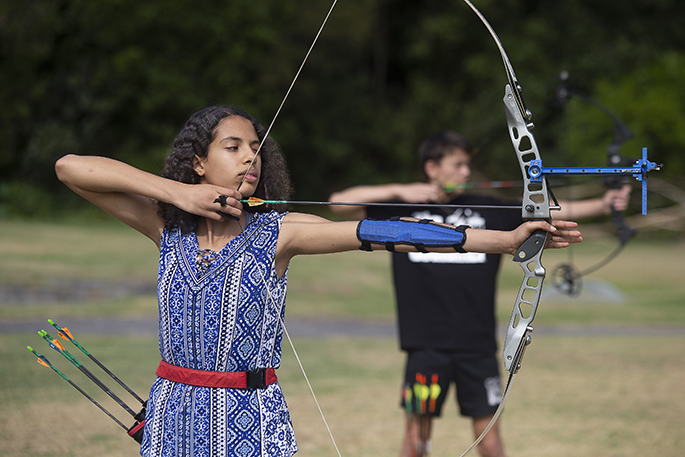 Interestingly though, no local archers will be competing.
"Competitors have to be registered with Archery New Zealand and it's being run according to world archery rules. And we don't have any juniors that are quite ready for that."
They hope the young local archers will be looking on at the North Island Youth championships and be inspired sufficiently to compete at this level down the track.
"And we do invest a lot of time and effort into promoting archery amongst children."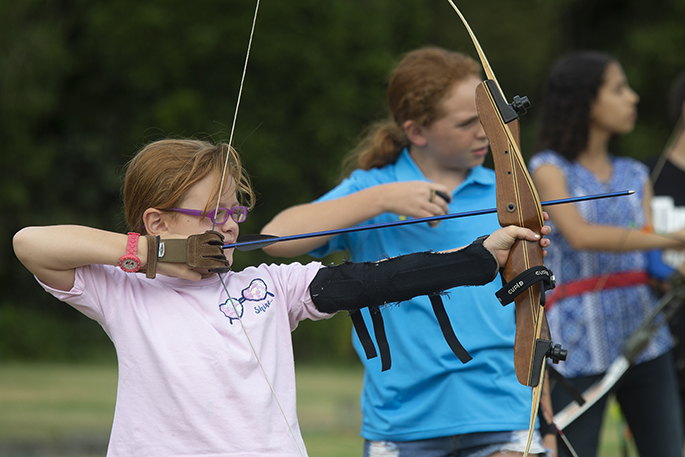 The club also offers eight free introductory visits, equipment and coaching to get them started.
Club member Joseph Gordon says the club is also encouraging the involvement of schools.
"We are helping AGC set up an archery programme for their students, Te Puke High School as well – the idea, obviously, being to draw more kids into the sport."
And he's a very enthusiastic advocate for archery.
"It demands focus and concentration. It empowers you to let go everything else that is impacting you, your everyday situation, to make a simple, clean shot."
Joseph says there's one club archer competing well at a national level.
"He does it because of the completely calming effect on him, away from the stresses of his work."
And there are others, like Joseph, who are archers "simply because it is a beautiful sport".
And a sport for all. The youngest of the 60 member Tauranga Archers at Graham Park is just seven, the oldest 80.
Archers have to be passionate enthusiasts because there's no 'pro' circuit, there's no money. And they dedicate a lot of time and effort to a sport that doesn't quite have the hoopla, the whooping and crowd appeal of many other sports.
"Just an intense quiet and calm preparing for that simple clean shot. And it's very important to have a sporting outlet that doesn't rely on team, a lot of shouting or aggression." Archers, he says, are nice people.
The public is welcome along to the North Island Youth Archery Championships at Graham Park on Saturday, March 14 and Sunday, March 15. The club will have members on hand to answer questions.
For more club information, message: tga.archers@gmail.com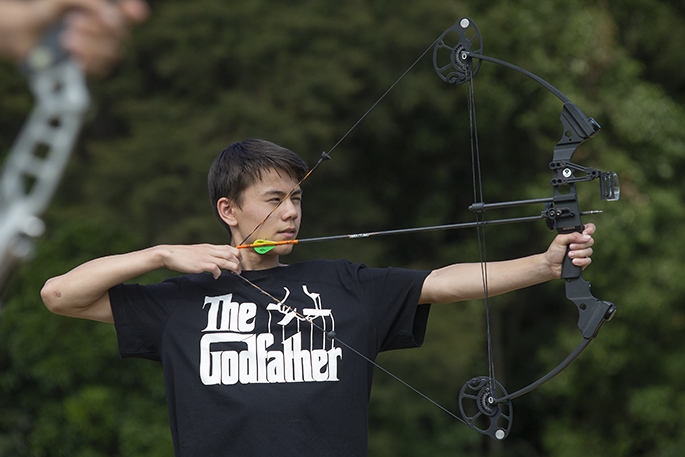 More on SunLive...