Begging ban sent packing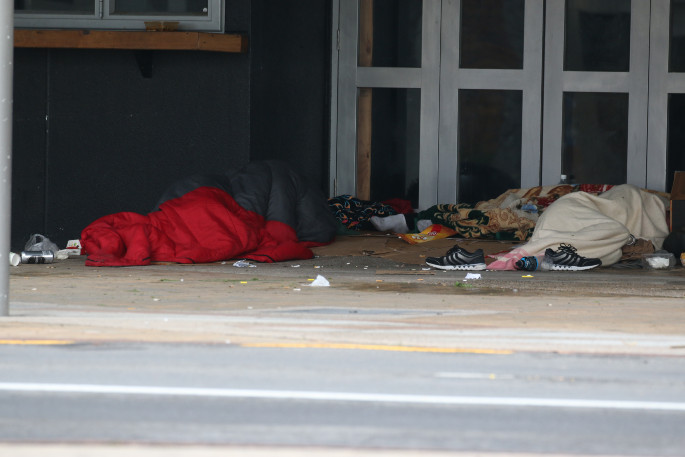 Tauranga's controversial begging ban, which only came into force in April last year, has been revoked.
Councillors voted six-four in favour of ditching the bylaw at a meeting last week.
The bylaw prevents people from begging and rough sleeping within five metres of public entrances to retail or hospitality premises in the Tauranga City, Mount Maunganui and Greerton CBDs.
Tauranga Mayor Tenby Powell says the bylaw would not have withstood a legal challenge and he is working to solve the problem "strategically and sustainably".
He says the previous council spent more than $100,000 on legal advice on the begging bylaw before they imposed it.
"All that advice was not to impose the bylaw because if challenged legally under the Bill of Rights, it will not pass the test."
He says the estimated cost of defending that legal challenge would be around $200,000.
"I am not prepared to expose the ratepayers to $200,000 of costs on a case that we had been told by everyone that we will not win."
Tenby and Western Bay of Plenty Mayor Garry Weber are working collaboratively to launch a "conjoint taskforce", addressing homelessness and poverty in the WBOP.
"Out of that, we will drop some very practical initiatives to manage all the issues that we are concerned about in this city."
The taskforce will see 'ambassadors' out on the streets of Tauranga.
"It's all around making sure that we have staff with the social and interpersonal skills to calm things down if they get to a point where it becomes worrying for retailers and shoppers."
He reiterates that any anti-social and criminal behaviour will be dealt with by the police.
Changes to the bylaw will take effect on March 6.
Last year, councillor Heidi Hughes told SunLive the ban sends a very unbalanced message to the most vulnerable people to say that they are not welcome.
Mayor Powell and councillors Jako Abrie, Heidi Hughes, Steve Morris, Tina Salisbury and John Robson voted to revoke the ban.
Councillors Larry Baldock, Kelvin Clout, Andrew Hollis and Dawn Kiddie voted against revoking the ban.
More on SunLive...