Tauranga taxi landscape changes shape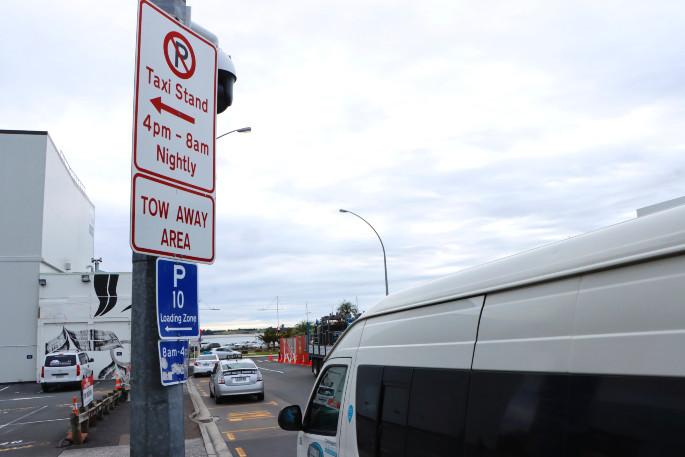 Uber ride share drivers claim there's a turf war simmering in Tauranga with conventional taxi drivers accused of 'poaching' Uber fares and 'double dipping'.
And they say it's damaging their ability to make a 'fair and honest living'.
An Uber driver told The Weekend Sun that about 20 Uber drivers had been making a reasonable income.
"Suddenly there's another 60 cabs out there competing for the same business, our business." The driver didn't want to be identified because he feared for his business.
He says it's tit-for-tat.
"Because when Uber arrived in Tauranga two years ago, it's understood to have caused a huge drain on revenue for the traditional taxi fleet."
Now it's understood the taxis are fighting back by hooking a share of the Uber market – picking up regular fares and then double dipping off the Uber app.
They have the backing of the New Zealand Taxi Federation which represents and lobbies for the taxi industry.
"You are stretching the point to suggest taxi drivers are somehow poaching work which belongs to someone else," says executive director, John Hart.
"After all, isn't that how Uber came to New Zealand – by taking work that was traditionally being done by taxis, and doing it outside the law initially,"
One person told The Weekend Sun she ordered an Uber cab to leave a wedding function at the Omanu Surf Club on a Saturday night and two white taxis with blue roof lights turned up.
"I was surprised because Ubers are private cars. It was really unexpected."
The taxis insisted they were Uber ride shares but there was no further explanation of the hire arrangement or fare structure.
"It's certainly happening," says our Uber informant.
"I picked up a ride this morning and his last three Uber rides had all been Blue Bubble drivers."
He was told the Blue Bubble drivers had decided to start picking up Uber fares to pull back some of their lost income.
"They had been hurting," says our Uber driver. "Now we are hurting."
For example, the Uber driver would expect to make two or three hundred dollars for a ten hour stint on a busy summer weekend.
"In fact I made $100 – and then I had to fill the tank. It wasn't worth me going out."
Losing half his income at the tail end of the busiest time of the year presents a serious financial problem for him.
But The Weekend Sun understands it is not official Blue Bubble company policy for its drivers to pick up Uber fares, although there's nothing under the legislation to stop them.
The NZ Taxi Federation says all operators will try to increase their market share.
"That's how business works. The market is competitive and all players are entitled to compete on a level playing field as long as they comply with the law."
But Uber drivers say they don't believe it works for the client.
"Our point of difference is Uber drivers and their customers have a relationship built on trust, safety and economy. By the time the driver arrives, the Uber app has forwarded a photo of the driver, their full name, vehicle registration and type of car."
Ride share drivers are also rated out of five stars every trip.
"For example I have done 2000 trips in eight months for a star rating of 4.97. So by the time I arrive the client knows that I am to be trusted. And they are paying much less for the ride. What's not to like?
"Passengers love it."
On the other hand, he has heard of taxi drivers demanding a $20 surcharge for an Uber ride.
"A ride told me he flatly refused to pay a late night charge. He said he got quite aggressive with the driver because that's not how Uber works. The driver tried it on, so he got out and walked away and the taxi drove off."
While not commenting specifically on the Tauranga situation, the Taxi Federation says some taxi companies allow their drivers to register for ride share services such as Uber and Ola and take work offered by ride share companies. Others don't.
"It is an unregulated market and all operators are entitled to compete for the same work," says John Hart.
"I'm not sure how you see that as double-dipping - the market is highly competitive and consumers have choices."
But the Uber driver says the choice passengers have is either taxi, Uber or Ola.
"So when they chose a ride sharing company over a taxi they do not want a taxi turning up. It is just wrong."
As far as fares are concerned, the law states the basis for charging must be made clear to passengers at the start of a journey.
So if the passenger has been told the fare will be a specific amount that's all that can be charged.
A surcharge could only be charged if that was made clear to the customer at the start of the trip and the customer agreed. The customer would have the choice to find an alternative operator.
The Weekend Sun has made many attempts over several weeks to contact the management of Blue Bubble Taxis in Tauranga.
At time of publication, the company had not responded.
More on SunLive...