What's on - golf, skates, art and kids' day out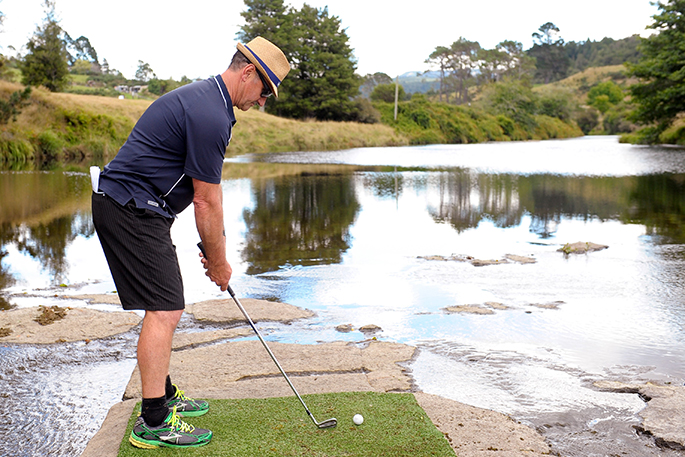 Kia ora and welcome to the first Saturday in March. Kia ora te ra whakamiharo.
Today we are expecting a fine day with southeasterlies.
It's a one-layer-clothing day with an expected high of 23 degrees and an overnight low of 13 degrees. Sunset is at 7.47pm.
Remember that sun protection is required all day today even if it's cloudy, until 4.50pm. Cloudy days mask the UV risk.
What's on today?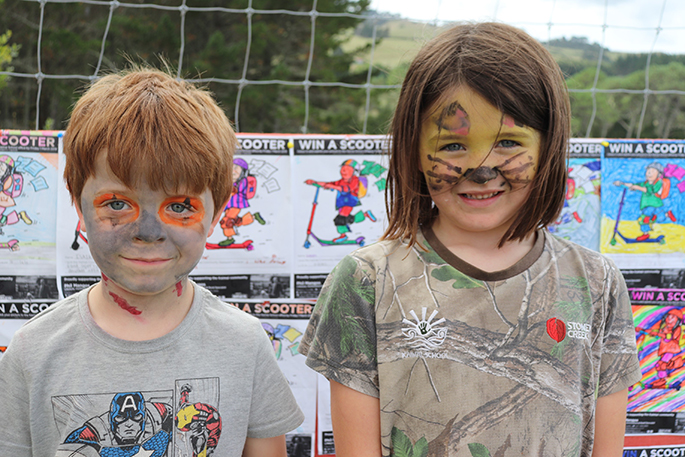 The 2020 Bayleys Kaimai Community Golf Classic, hosted by the Kaimai School PTA is a fun family day out
Have you ever played golf in your gumboots? Head out to Penmoral Lane in the lower Kaimais today for a round of golf at the 2020 Bayleys Kaimai Community Golf Classic, running from 10am – 4pm. This is a great fundraiser for the Kaimai School, with tickets only $10 for adults and $5 for students. Check here for more information.
It's a Kids' Day Out today at the Soper Reserve in Newton St, Mount Maunganui. Head along from 12pm -5pm to meet Stan Walker, General Fiyah, Jimi Jackson, and more. Plus guest appearances from Peppa Pig, Paw Patrol, Shimmer & Shine and Baby Shark. There will also be a free sausage sizzle, lollies, candy floss, bouncy castles, and competitions and prizes throughout the day. More information here.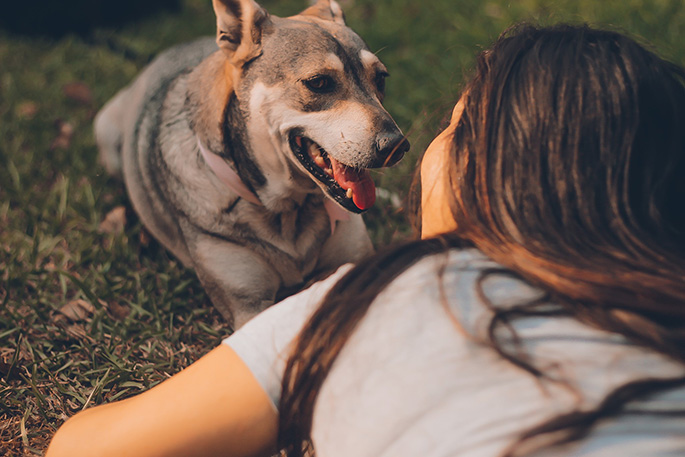 It's Dog Adoption Day at the Tauranga Dog Pound at 88 Hewletts Rd, Mount Maunganui. If you're looking for a furry friend, pop along between 10am and 12noon.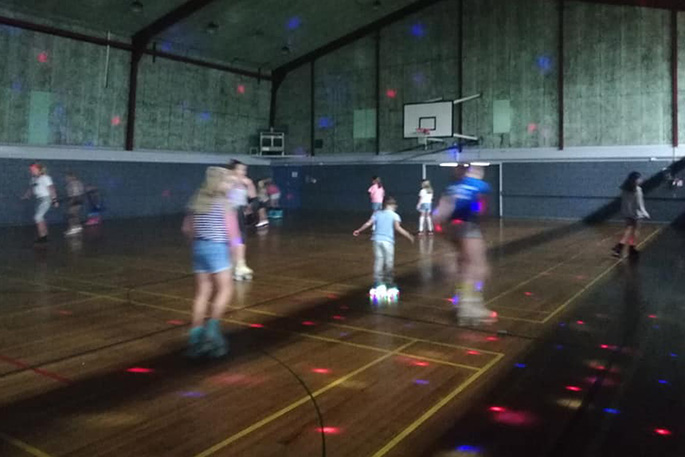 Come along to celebrate kiwi skate day at the Memorial Park rink. Tauranga Roller Skating Club are holding the Kiwi Skate Day event from 11am – 2pm. Roller skates will be available for you to have a go, with club members on hand to assist. There will also be a cake stall, sausage sizzle and drinks to purchase.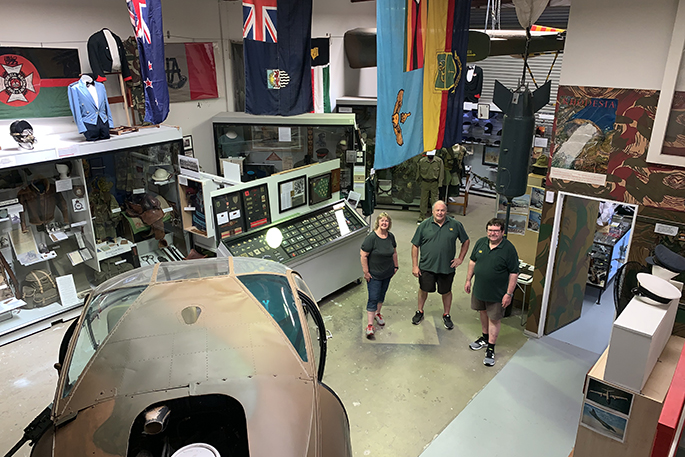 Diana Bomford, Tony Fraser and Hugh Bomford at the Lion and Tusk Museum at Mount Maunganui
Have you been to the Lion and Tusk Museum yet? It's open today from 10am - 3pm at Unit 4, 14 Portside Dr, Mount Maunganui. Come and see a massive display of Rhodesian military history records and exhibits of uniforms, medals and equipment. For more information click here.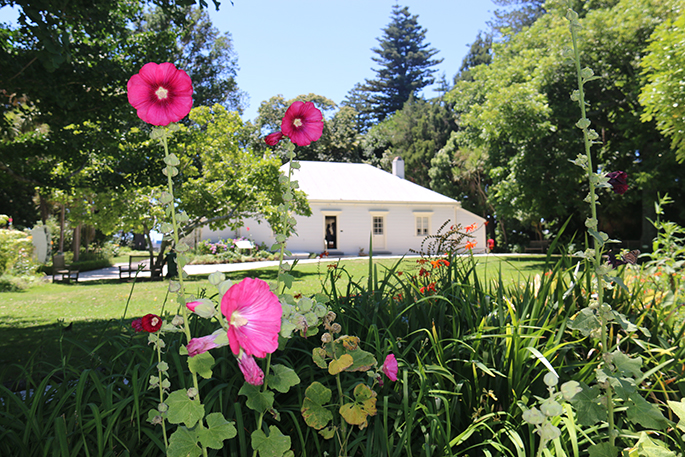 The Elms | Te Papa Tauranga, one of New Zealand's oldest heritage sites is open today from 10am – 4pm and is located in Mission St, Tauranga. Come for a guided tour. More information here.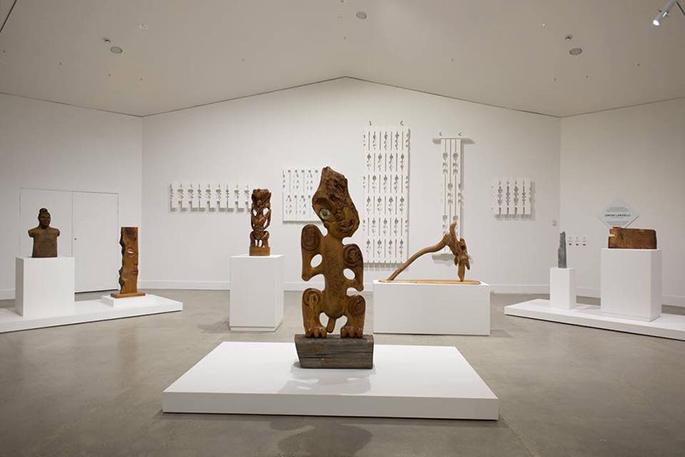 At Tauranga Art Gallery, the Matatoki: Mata a Waka exhibition is the first exhibition to open Tauranga Art Gallery Toi Tauranga's 2020 programme celebrating Mana Moana – Mana Tauranga. The Tauranga Art Gallery is open Saturday and Sunday.
This afternoon there is a curator's talk at 2pm on Te Rangi Haupapa at the Tauranga Art Gallery. Gallery Director Alice Hutchison and co-curator Arpege Taratoa will offer insight into this exhibition's concept of duality in aāoridom, gender and colonisation, past and present.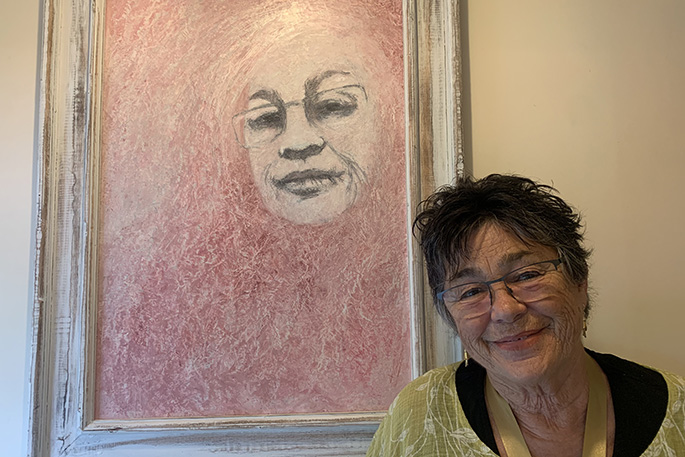 Lipstick- an exhibition by Janice Giles is now showing at the Cottleston Art Gallery at 128 Oropi Rd. Gallery is open today and tomorrow from 11.30am – 4.30pm. Click here for more information.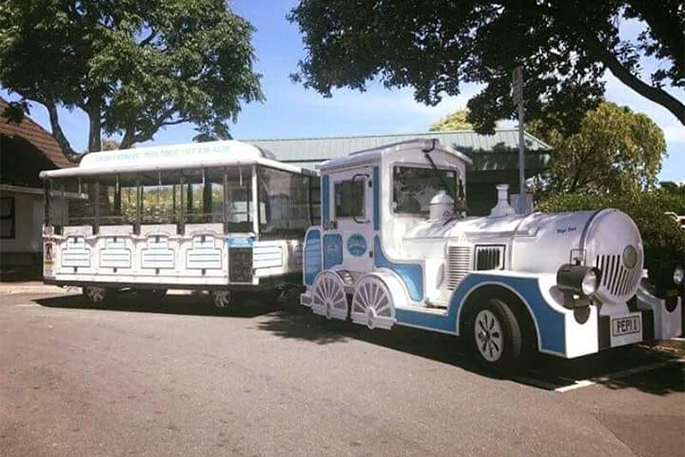 Next to Coronation Park is the Pepi Toot train which will be out about today from 10am – 2pm, leaving from Salisbury Ave outside the Spongedrop Cafe. All aboard! Toot! Toot!
Bring along five fabulous items of clothing between 3pm and 4pm today to the Frock Swap at the Arataki Community Centre and find a whole new wardrobe. Also come and hear local fashion designer Kerry Funnell talk about the local impacts of fashion waste.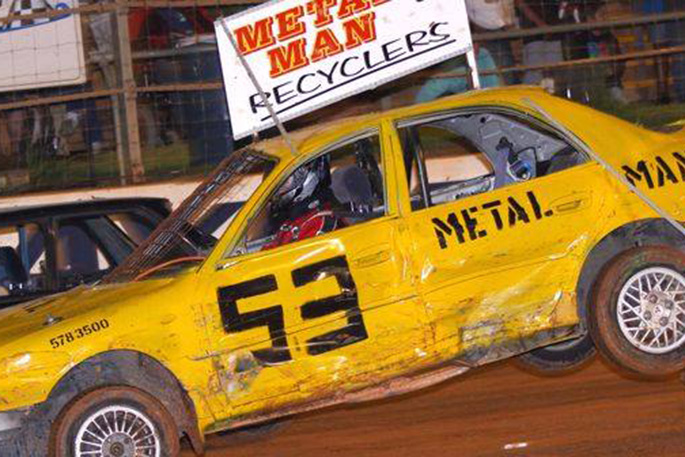 It's Metal Man Demolition Derby time tonight at the Baypark Speedway from 6.30pm – 8pm.
The second Bay Rains event will be held today from 12noon at the Waihi Beach Hotel in Wilson Rd, Waihi. The concert will feature Rion Lydon, Electric Universe, Bootleg, The Dirty Tones, The Blue Cats, RED, FlavaTown, The Shirleybyrds, Nikau and The Natives, Anthony Coulter & Denise Hyde, Bree Rose, and Stacey te Kanawa. All proceeds from ticket sales will be donated to helping those affected by the Australian bushfires.
The Mitre 10 Round Te Puke Walkathon starts this morning at 9am and runs until tomorrow. Organised by Te Puke High School MASEA Students to raise money for the Te Puke Community Fire Brigade and their own overseas educational adventure, ten students will combine to walk for 27 hours and a minimum of 135km. Come and cheer them on. More information here.
J oin The Battle For Our Native Birds and head to the Carlton Reserve in Otumoetai today from 1pm – 2pm to pick up your predator free trap. Come along to learn about why it's important to do predator control in your backyard and take a free rat trap home. Trap distribution will be in the carpark accessed from Ngati Road. This event is part of Envirohub Bay of Plenty Sustainable Backyards Month. More here
Do you have cancer and are aged under 45 years? Struggling to meet other young people that can relate? Come join the Whole Lotta Life Foundation meet up today in Tauranga from 10.30am -11.30 at the Clarke Rd Kitchen Eatery in Te Puna.
Forest & Bird Tauranga are hosting a dune restoration field trip at Waihi Beach today. Meet at 10am at the Waihi Beach Surf Lifesaving Club and learn about dune restoration with Greg Jenks, a leading NZ expert on dune systems and restoration techniques.
The Mauao Half Marathon is happening today from 7.30am – 2pm. The course involves ascending and descending Mauao three times, as well as three laps around the base track. More here.
Come along and see the China Lions in their one and only pre-season game against Manuma Samoa today, kicking off at 3.00pm. Entry is free. The China Lions are part of an innovative partnership between China Rugby and Bay of Plenty Rugby. In their inaugural season the team will compete in the new six-team Global Rapid Rugby Competition. With a number of different rules, it's high scoring, risk rewarding and always entertaining! To find out more visit www.china-lions.com
For more of what's happening around the Bay:
Art On The Strand
Original art for sale. The Strand, Tauranga. weather permitting. 9am-4pm. Tauranga Society of Artists
---
Blues Brothers Musical: Auditions
Want to audition for the world premiere of the musical The Blues Brothers: First Contact? Auditions in January 2020. Head to https://www.taurangamusicaltheatre.co.nz/shows/thebluesbrothers/ for audition info.
---
Church Carboot Sale
Evans Rd, Papamoa. Real coffee! $5 car wash (hose/bucket). Site $5. John 021 027 10140
---
Classic Motorcycle Coffee Meeting
Join us for coffee 10am @ Four14, 414 Pyes Pa Rd & talk classic motorbikes. Join our rides. Ph Don 027 241 3595
---
Croquet
At Croquet Mt Maunganui, 45 Kawaka St. Mon, Wed, Sat 9:15am for 9:30am start. New players & visitors welcome. Jacqui 574 9232
---
Footstool Upholstery Workshop
Want to Learn Upholstery? Cover your own footstool with Paula Jones. $135, 14th March 9:30am-4:30pm, The Artery, Historic Village, 17th Ave. Book @ www.theincubator.co.nz. Ph 571 3232
---
Gate Pa Junior Tennis
9am Hotshots 5-8 yrs, 10am Hotshots 9-11 yrs, 11am 12-16 yrs. Coaching included. Ph Turu 021 061 1942 or just turn up to have a go.
---
LOL Laughter Wellness
Get the new decade going with a laugh. Join us at Arataki Community Centre, Zambuk Way, Bayfair. 11-11:45am. Trish 022 036 6768 lollaughterwellness@gmail.com Koha only
---
Mount Sequence Dance
Arataki Community Centre, off Grenada St. 7:30-10:30pm. Supper, music by Click&dance. Entry $5. Ph Gordon 572 0060
---
Ottoman Upholstery Workshop
Want to learn upholstery? Cover your own Ottoman with Paula Jones. $145, 28th March 9:30am-4:30pm, The Artery, Historic Village, 17th Ave. Book @ www.theincubator.co.nz. Ph 571 3232
---
Otumoetai Tennis Club
Adult tennis 1:30pm Bellevue Park Windsor Road (adjacent to swimming pool). New players & visitors welcome. Ph Victor 027 577 1818 a/hrs
---
Pétanque Tauranga BOP
At Club Mt Maunganui Tues & Sat. Improve your fitness, meet new people. Tuition & Boules available. petanquetauranga@gmail.com
---
Protecting Our Dunes
Learn from Greg Jenks about dune systems & restoration. 10-12am, Surf club area, Waihi Beach. Register with Marilyn 07 863 4326 or waihibeachmarilyn@gmail.com www.forestandbird.org.nz
---
St Stephens Jigsaw Library
10am-12noon. Borrow from 500 puzzles (100-1500 pieces) for 50c-$1. Cnr Highmore & Brookfield Tce, Brookfield.
---
Synchronised Swimming
Tauranga Synchro is a friendly synchronised swimming club based at Baywave. Beginners train Sat mornings. First lesson free. Ph Jo 027 543 1697, www.taurangasynchro.co.nz, Facebook: @taurangasynchroNZ
---
Taoist Tai Chi
New beginner classes today: 15 Koromiko St, Judea, 8:30-10am. All welcome, start anytime. Ph 578 6193 or visit www.taoisttaichi.org
---
Tauranga Social Dance Club
2nd Sat monthly. Restarts March 14th 7pm. Baptist Church Hall 13th Ave/Cameron Rd. Supper, raffles. Entry $7. Ph Barbara 027 284 3795
---
Te Puke Toy Library
Join up with us & play with quality toys for a fortnightly hire. Wed-Sat 10am-1pm. Friday Playgroups 10am-12pm. 7 Stock Rd, Te Puke 027 263 9309
---
Under The Stars
65 Cliff Rd (opp Mission St) Sat 6pm & Thurs 12pm for meal, showers, toiletries, clothes. Anyone in need welcome.
---
Upholstery - Headboard
Want to learn upholstery? Make your own headboard with Paula Jones. On 4th April 9:30am-4:30pm, The Artery, Historic Village, 17th Ave. Book @ www.theincubator.co.nz. Ph 571 3232
More on SunLive...