Can you help find this stolen boat?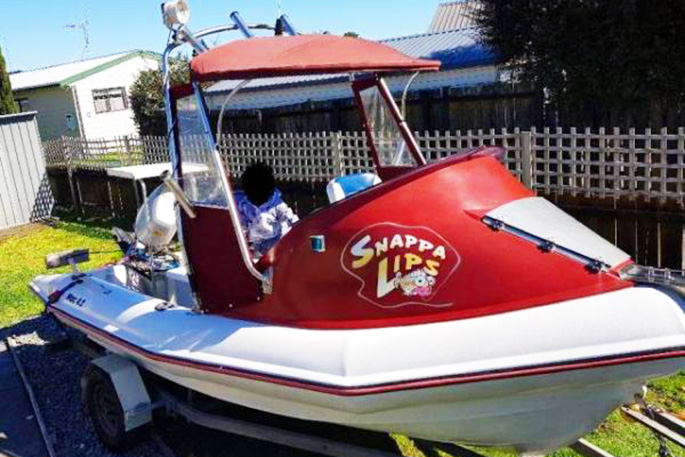 Police have received a report of a Mac 4.2 Cuddy boat and boat trailer stolen from Papamoa.
The boat is a 1996 MNac 4.2 Cuddy with the name 'Snappa Lips'.
The boat trailer has the registration 3121E.
The boat was stolen from Papamoa on February 24 2020.
Have you seen this boat and trailer?
If you have any information, please contact Police and quote the following police file number.
200225/4192
Email Police Maritime Unit by clicking here or call the Police Maritime Unit on 0800 102 835
More information about this and other stolen boats is available by clicking here.
More on SunLive...