12.6 percent rise in rates?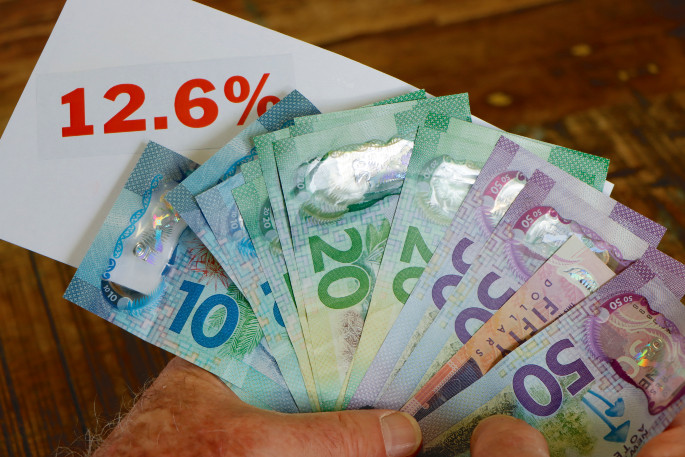 The Mayor of Tauranga Tenby Powell has delivered an impassioned message on 'bold leadership' while backing a substantial rates rise to cover for a 'past abject lack of courage' in driving the city forward.
He says it is time to stop being 'rubbery-lipped about growth' and drop the 'I don't want my sleeping little village to change' tantrum.
The message came during a sometimes heated and passionate Tauranga City Council policy committee annual plan meeting where councillors arrived at a 12.6 per cent draft rates rise in support of $244 million of capital expenditure.
If the rise is adopted in the annual plan after public consultation, it could mean a median eight per cent increase or an extra four dollars a week for each residential householder.
The committee voted six-five in favour of the plan.
"Much of what needed to be paid for is historical," says Tenby, pointing at past city administrations.
The plan was reached after three hours discussing the pressure the city's finances were under from the need to make massive infrastructure investments without breaching the debt to revenue ratio. The committee has also signaled the need to work with regional and central government on solutions to funding and financing challenges.
Businesses will be consulted about paying a higher proportion, considering the need for investment in transportation and other projects supporting the local economy.
Mayor Tenby Powell says a long-term solution was collectively being sought with regional and national partners, but strong leadership and bold decision-making was required now.
"It's time for us to grow up – this is our chance to stand up on behalf of current and future residents.
"People want to live here and to bring their businesses here and come here they will. Tauranga is a magnet city – not a walled medieval town."
The vote came after the meeting heard Tauranga faced serious challenges if the average residential rates increase was restricted to the 3.9 per cent that councillors had previously asked staff to budget for.
The council executive instead recommended a budget with an average rates rise of between 12.6 per cent and 17.6 per cent be taken to the community for consideration.
Their report said increasing capital project costs and budgets, weather tightness claims and the deferral of elder housing property sales had affected the council's ability to budget. Like other growth councils, Tauranga faced difficulties funding infrastructure to support population and industrial growth.
The council executive recommended prioritising projects like the Waiari water treatment plant, the Te Maunga waste water treatment plant, the Harington Street carpark, the kerbside rubbish collection and road renewals.
It said the adage that 'growth pays for growth' was no longer true, partly because of long pay-back periods. This was backed by an Infrastructure New Zealand report that, nationally, it cost councils $50,000 to pay for the pipes and roads for every new house.
The meeting heard that the lack of housing and infrastructure in Tauranga was already holding back growth. Public consultation for the draft annual plan is expected to start on March 25.
More on SunLive...