Tauranga pharmacists relive gunpoint robbery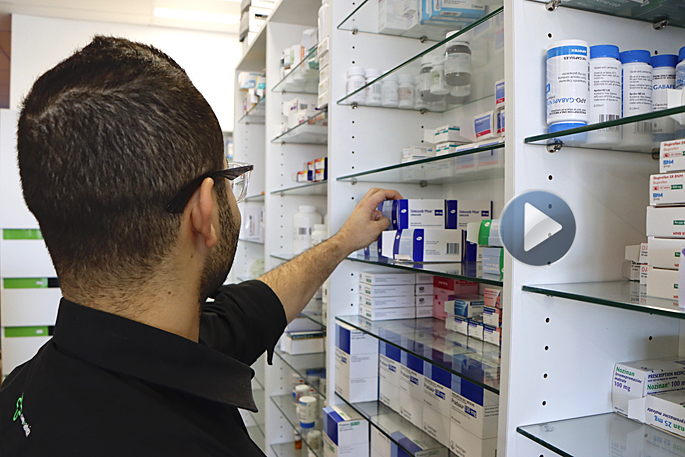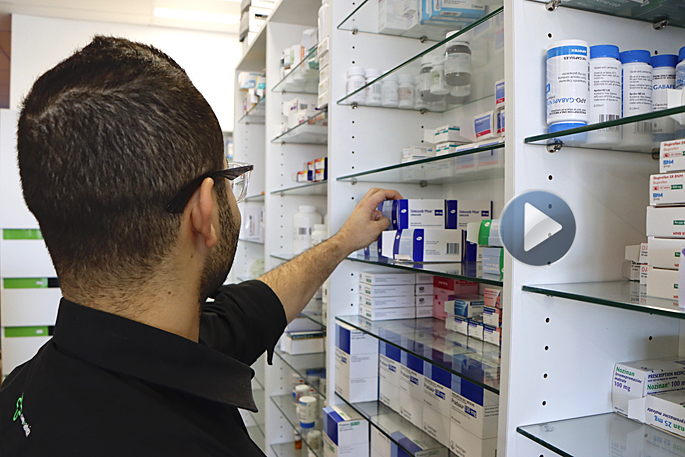 Click the image above to watch the video
It is business as usual at Unichem Fifteenth Avenue – customers are greeted with a friendly smile, the pharmacists fill prescriptions, soft music plays in the background. It's hard to believe they were recently robbed at gunpoint.
The owner Hassan and manager Peter, who don't want their last names published, spoke to SunLive to raise awareness about what to do in this situation.
Around 5.10pm on Monday, February 24, a man entered the pharmacy, demanding prescription drugs at gunpoint.
"There were a couple of customers in the shop and everything looked look normal," says pharmacist and rest home operations manager Peter.
"I came out thinking that I was checking a prescription and then one of the customers, he a raised a gun and pointed it at me and demanded benzodiazepines and opiates and it was quite a scary experience.
"At first the offender handed a note over to one of our staff members, explaining that he had a gun and that we had 60 seconds to give him benzos and opiates.
"The staff member initially thought it was a prescription and started typing it on the computer, before he realised how serious it was.
"I was actually in the side room checking prescriptions at the time. So I wasn't actually in the dispensary and the staff member that took the note came to me and he said that said that there was a serious situation happening and he needed my assistance."
Peter says he acted instinctually and managed to stay calm when he saw the gun.
"I was quite traumatised but I managed to somehow, just instinctually, keep calm in the situation.
"Over the years, I've had the mantra repeated to me several times just to keep calm and give them what they want. So that's exactly what I did.
"I don't think I was so much fearful for my own life, but the thought that immediately came to my head was the future of my family."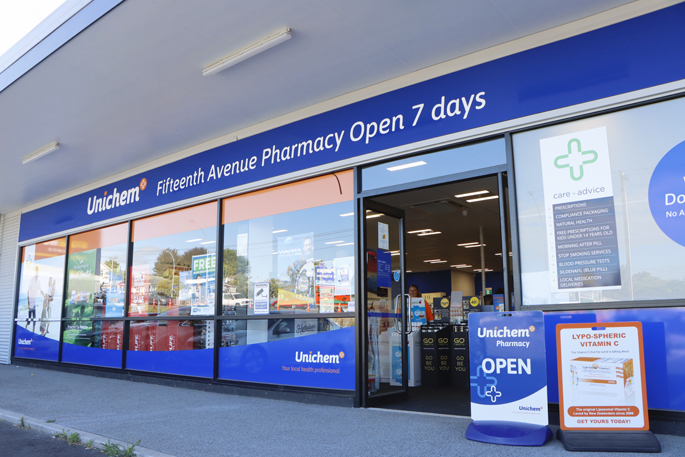 The offender took the drugs and left in vehicle without firing any shots.
Peter says the owner Hassan, three other staff and the customer in the pharmacy at the time are all heroes.
"They were all calm as well. The other customer that was here she was actually really helpful. After the gentleman left in the car, she managed to get the license plate number. One of the other staff members called the police.
"I've been 20 years in the [pharmacy] business, and this is a first for me it's been quite tough."
Hassan says they have increased security measures since the incident and recommends other pharmacies do the same.
"We have heightened our security measures in the pharmacy. We've installed panic buttons throughout the pharmacy. For any other business owner, pharmacy or pharmacist, if you are ever in a situation [like this], just make sure your security's there, make sure your cameras are working. Just, be calm and do what they want you to do."
The panic buttons installed link directly to police and they have heightened security measures with their security company as well.
He says even though the experience is shocking he hopes other pharmacy owners can learn something from their experience especially because drug related crimes in Tauranga have gone up.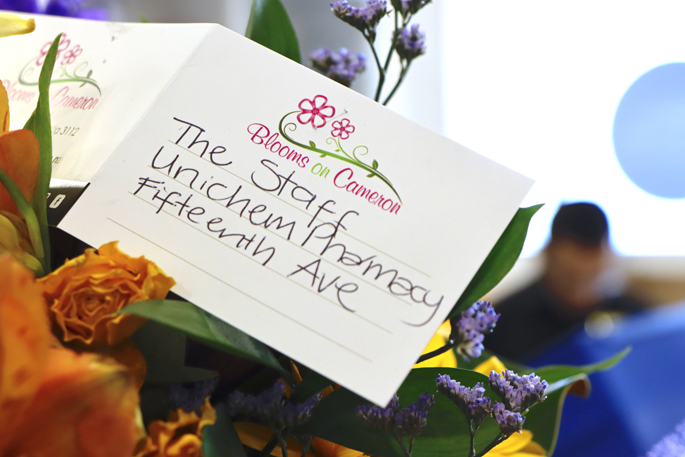 Police confirmed they received a report of a robbery at a retail outlet on the intersection of Burrows Street and Fifteenth Avenue about 5.10pm on February 24.
"The alleged offender fled in a vehicle. They were located in Bethlehem by police and were taken to hospital due to a medical event," a police spokesperson says.
A 24-year-old man has been charged with aggravated robbery and is due to appear in Tauranga District Court again on March 19.
More on SunLive...