Coromandel pays respects to grass roots visionary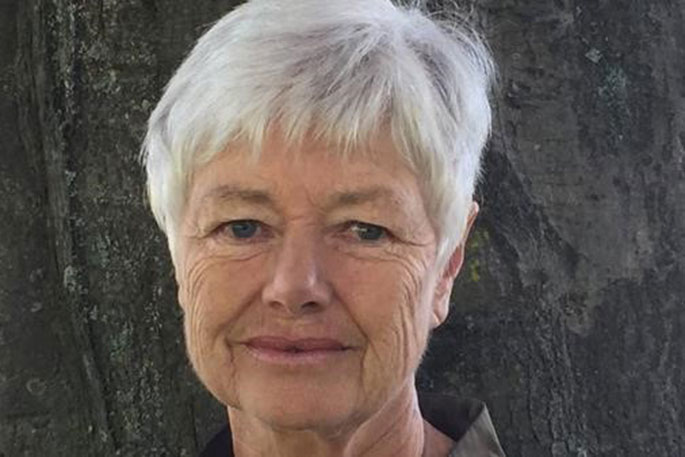 Jeanette Fitzsimons is described as being a "true grassroots and visionary leader".
Thames-Coromandel District Mayor Sandra Goudie is paying tribute to former Green Party co-leader Jeanette Fitzsimons who passed away last night.
Jeanette was a New Zealand politician and environmentalist. She was the co-leader of the Green Party of Aotearoa New Zealand from 1995 to 2009, and was a Member of Parliament from 1996 to 2010.
"Jeanette and I were in Parliament together – and we were also up against each other for the Coromandel electorate at one time," says Mayor Sandra.
"And while we represented different parties, we respected each other's convictions and also embraced shared commonalities as well..
"Jeanette's passion for the Thames-Coromandel district, the Coromandel electorate and her contribution and achievements to national politics is something to be admired, remembered and respected.
"Our condolences and thoughts are with Jeanette's family, husband Harry Parke and their two children."
Coromandel MP Scott Simpson says Jeanette's passing is a great loss for the Coromandel community.
"I am very sorry to hear of the passing of Jeanette Fitzsimons. She was a staunch advocate for Coromandel people and the Coromandel electorate during her time as the local MP.
"She was a very active, vocal and visible member of our community. Never short of a practical, thoughtful contribution to any conversation, Jeanette was much respected and admired locally, nationally and internationally.
"Always a passionate, energetic and articulate advocate for the environment, she lived by her principles and held them dear. I'll miss seeing her around Thames and the Coromandel community.
"My condolences go to her husband Harry, her children and her extended family. She will be very dearly missed."
Prime Minister Jacinda Ardern has acknowledged the death of former Green Party Co-leader Jeanette Fitzsimons.
"Jeanette was a steward of the New Zealand environmental political movement.
"Starting out in the Values Party in the 1970s, through to entering Parliament as part of the Alliance in 1996 and becoming the only Green to ever win an electorate seat in 1999, Jeanette was a ground breaker in Green politics.
"During her 14 years in parliament she was an early voice for action on issues now considered mainstream like climate change, the deteriorating state of our water and clean energy.
"She served as the Government spokesperson for Energy Efficiency and was the architect of the Energy Efficiency and Conservation Act.
"Jeanette once polled as the most trustworthy party leader in New Zealand, a fitting endorsement of her kind, caring and passionate brand of politics.
"My thoughts are with Jeanette's husband Harry, her children, grandchildren and her friends in politics and the wider green movement.
"New Zealand has lost someone completely and utterly driven by values, who embodied the notion of leaving this place better than they found it. Jeanette did that."
More on SunLive...