Crayfish losses will 'compound financial hardship'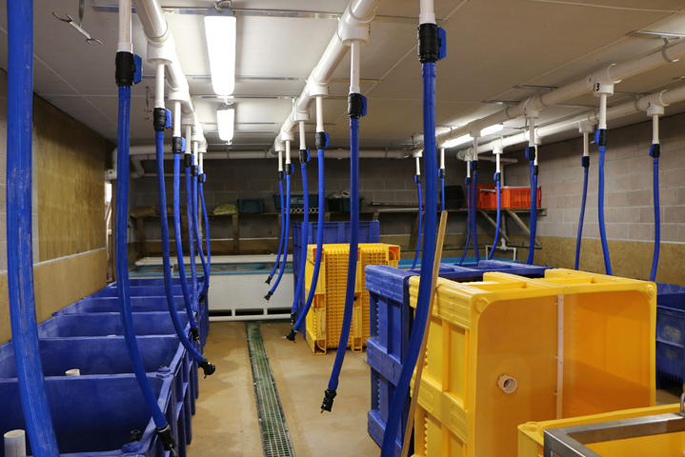 Moves by the government to support the crayfish sector in the wake of the Covid-19 outbreak may not be enough to stop some businesses going under, an industry leader says.
The coronavirus outbreak hit at the busiest time of year for crayfish exporters, around the lucrative Chinese New Year festivities in February, when lobsters are in high demand.
It is estimated just under 400 tonnes of lobster were not caught because sales to China collapsed due to the virus.
New Zealand fishers had already paid to catch those 400 tonnes at $50 a kilo, because the right to catch fish costs money, under a system known as ACE, or Annual Catch Entitlement. This is part of the quota management system.
To alleviate those losses, after consultation with the industry the government yesterday announced it would allow fishing companies to carry forward 10 per cent of the unused catch entitlements to next year.
The Rock Lobster Industry Council's chief executive, Mark Edwards, says while this did give the industry some certainty, a large number of ACE owners would be "bitterly disappointed" to be told they would have to forfeit significant amounts of unused ACE already paid for.
The government announcement meant that more than 290 tonnes of unused ACE will be forfeit with the attendant loss of $34 million in export revenue and further direct losses when the cost of ACE is written off, Mark says.
"These losses will compound the financial hardship faced by many small businesses including the inability to service debt, possible foreclosure and loss of property and vessels," he says.
Last month, the government said it would allow lobsters sitting in holding tanks on land and in pots at sea, which were now surplus to requirements, to be released back into the wild, providing they met specific criteria.
Mark says many fishers had been holding off making a decision on whether to release fish while they waited for yesterday's announcement.
It would likely force some operators to try and cut their losses by opting to use their current entitlements before they expired - despite the very poor market returns, he says.
"There are overseas frozen tail markets for example, but they return about a third of what the export returns would have been in the Chinese market," he says.
The Minister of Fisheries, Stuart Nash, says the decision to move forward with a 10 percent rollover of this year's uncaught rock lobster entitlement took many factors into account.
"I do understand that for a number of cray fishermen this is really tough times, obviously they haven't got cash flow coming in, we thought we sort of got the balance right in terms of sustainability but also helping the industry."
Stuart says there was support available for affected business and workers through Inland Revenue and the Ministry for Social Development.
"If you require some measure of tax relief I would call the Inland Revenue, or I would go into your local WINZ office to see, again what can be done there," Nash says.
He says the disruptions to the sector had prompted him to question the industry as to why it had placed all its reliance on one export market.
"When 98 percent of rock lobsters go to one country and the predominant number of these are for one festival, then they do leave themselves exposed."
More on SunLive...