Healing from domestic violence trauma through art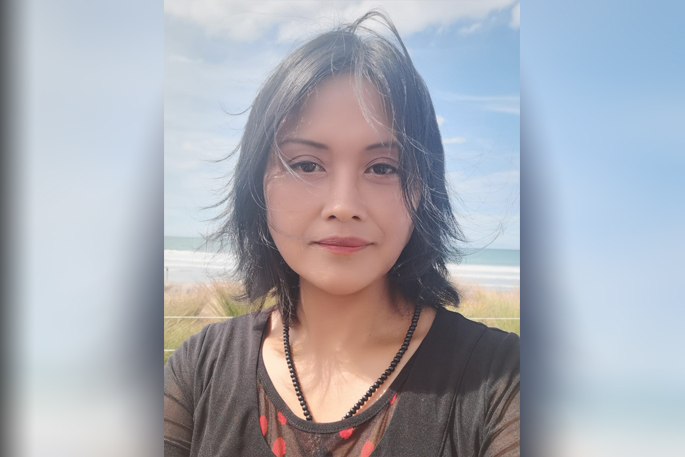 "I paint for women that are being abused or going through trauma."
Those are the words of Diana Lita. She's a Tauranga-based mum determined to help other migrant women by sharing her experience as a domestic violence survivor.
Diana tells her life story through art and will be showcasing her paintings at an exhibition at the People's Gallery this month.
'THIS, TOO, WILL PASS' is a collaborative exhibition held by the Shakti Ethnic Women's Support Group and The Incubator.
The three exhibitors are migrant women and survivors of domestic violence expressing their resilience through art, says The Incubator gallery coordinator Wendy Pedersen.
Diana, who moved from Indonesia to New Zealand 16 years ago, says her passion for art came about last year.
"I have been through marriage and a breakup. I have been through trauma since I broke up with my ex-husband."
Despite going through domestic abuse many years ago, she says the trauma from her past still lives on.
But art is her release for dealing with this.
"Doing art has helped me out. I feel alive again," she says.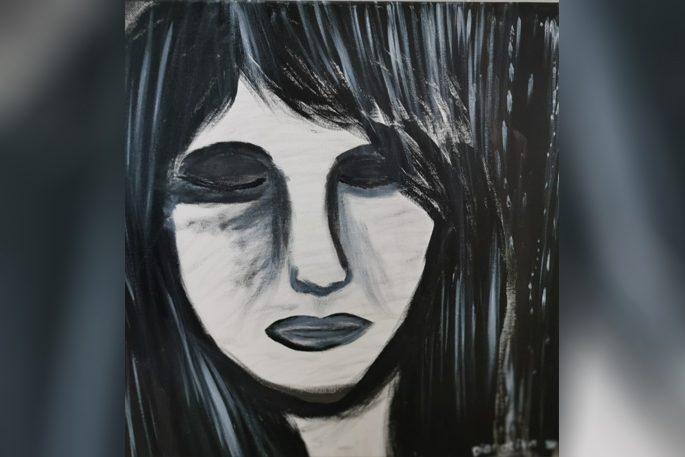 One of Diana's paintings showcasing in the upcoming exhibition.
"My paintings tell a story of my life. I also hope they help other women who might have a similar story to me. Especially mums.
"I would like to share with other women about how we can cope with these kinds of situations. That's my mission now – I want to help."
Diana first connected with Shakti when she moved to Tauranga, and she says the group has helped her find ways to heal herself.
Shakti Ethnic support group deals with domestic violence among Asian, Indian, Fiji Indian, African and middle eastern women and children to empower them to live life with dignity and respect and free from violence.
Diana reiterates that she's not a professional artist, but is getting better with time.
"Painting is just for my heart - I just do it because I want to."
She has more than 25 paintings showcasing in the exhibition.
14-year-old Farrah Cook is also showcasing work for the 'THIS, TOO, WILL PASS' exhibition.
She's keen to contribute her work to tell her story as a victim, and witness of domestic violence.
The exhibition will run March 16 to March 28. It will take place at The People's Gallery in The Incubator Creative Hub on 17th Avenue.
An opening will be held on Wednesday, March 18.
More on SunLive...