New alliance enriches Tauranga Basketball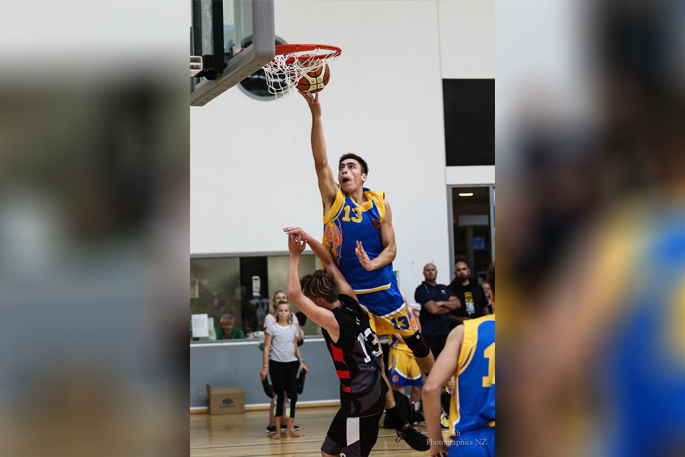 Basketballers from around Tauranga will have the opportunity to up their game through a new inter-association alliance.
The Tauranga City Basketball Association is part of the newly formed alliance that will enable associations to share ideas, participate in player and coach exchanges as well as competing against new teams.
The Trans Pacific Basketball Alliance aims to grow the sport of basketball and provide more opportunities for everyone involved says Tauranga City Basketball Association General Manager Mark Rogers.
"This is a great way to grow basketball in all our areas. It provides an opportunity for all of us to share information and experiences to provide the best experiences for our members."
The alliance is already enabling players to do more with Tauranga under 12 players heading to Melbourne to play with the Knox Association last year, Mark says.
"Through the alliance they were able to go to Knox and they got coached by Darryl McDonald who is an ex Australian NBL player and coach. So they're getting exposed to different coaches, and that environment."
It also gives the kids chances to make new friends and new pathways for the sport, he says.
"It's all very positive and something new that we're offering in terms of the development pathway."
The Alliance involves six associations, Tauranga City, Harbour Basketball Association from North Harbour, Northern Suburbs Basketball Association and Hills Basketball Association from New South Wales, Dandenong Basketball Association and Knox Basketball Association of Victoria Australia.
It is the culmination of 18 months work between the associations with Mark working closely with the other members.
"We had a first meeting 18 months ago over in Australia and talked about the outline and so the six associations are now at the stage, where we're keen to get things rolling.
"There's been probably seven or eight meetings of the associations nutting out where we think it could go and what we'd like to see out of it.
"We think there is something for each of us to learn from the other members, I think it's quite exciting."
Chief Executive Officer of Northern Suburbs Basketball Association in Sydney Graeme Reid says "We are excited about bringing together the largest basketball associations across Australia and New Zealand. Although located a long way apart geographically, we all share a common vision for our own clubs and basketball in general."
Basketball started in Tauranga in the early 1950s and Mark has seen enormous growth in the 10 years he's been a part of the association.
"The association's developed and grown hugely and gone from a mainly volunteer base to having paid staff and still having hundreds of volunteers involved.
"We've doubled in terms of the number of players involved. The programmes that we're delivering now, there's development programs that run year round, there is walking basketball for people that are either not able to run and jump anymore or are looking to rehab."
Mark and the alliance are working towards an under 23 tournament in Sydney next year because there aren't a lot of opportunities for players in that age group, he says.
Tauranga City Basketball has more than 4000 members with around 90 percent of them under 18.
More on SunLive...