WHO closely monitoring Coronavirus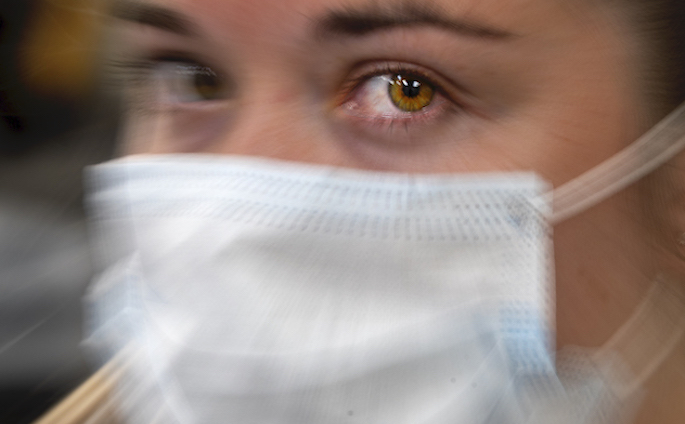 As health authorities continue the battle against Coronavirus, Bay of Plenty residents are voicing their concerns for family overseas.
The World Health Organisation is reporting that COVID-19 is spreading faster outside of China, than it is within the originating country.
Almost nine times as many cases have been reported in the past 24 hours beyond China than inside, says WHO chief Tedros Adhanom Ghebreyesus, adding the risk of coronavirus spreading is now very high at a "global level".
He says outbreaks in South Korea, Italy, Iran and Japan are the greatest concern, but that there is evidence surveillance methods are working in South Korea, the worst affected country outside China, and the epidemic could be contained there.
"We are in uncharted territory - we have never seen before a respiratory pathogen that is capable of community transmission but at the same time which can also be contained with the right measures," he told a news briefing in Geneva.
BBC.com reports the WHO has issued the "highest alert" over the virus, prompting concerns from Tauranga residents who have family overseas.
"It is very scary to watch," says one woman, who did not want to be named.
"I have family in the United Kingdom and Ireland and while they are not affected, it's unnerving seeing everything develop."
Back in New Zealand, the Ministry of Health has confirmed two cases of Coronavirus in New Zealand.
The World Health Organisation said on its website that a second New Zealand case had been confirmed.
And the Ministry of Health has called a press conference after enquiries from RNZ's Checkpoint about a positive Covid-19 case on Auckland's North Shore.
Coronavirus travel restrictions reconfirmed
Travel restrictions for Iran and China have been extended for a further seven days, and people arriving from northern Italy and South Korea will be required to self-isolate, the Prime Minister has revealed.
Jacinda Ardern gave an update on the Covid-19 coronavirus on Monday after the Cabinet meeting.
As well as extending the current travel restrictions, Jacinda says the New Zealand government has decided that those arriving from northern Italy and South Korea will be required to isolate themselves for 14 days and to register with Healthline.
"This is a balanced and precautionary approach."
Businesses affected by the virus will be helped, with an extra $4 million allocated to the programme after chambers of commerce across the country asked for help, she says.
She says Ministry of Social Development teams are contacting employers on a daily basis.
It is still too early "at this stage" to determine the extent of the impact of Covid-19, Jacinda says.
-Additional information from RNZ.
More on SunLive...