Whale shark sighting a "rare experience"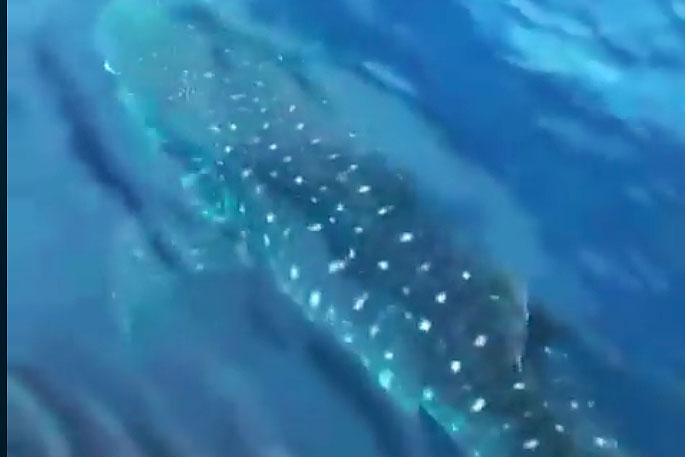 An encounter with one of the giants of the deep left passengers and crew of the Bay Explorer "emotionally overwhelmed".
That's according to Bay Explorer captain Brandon Stone, who spoke to Stuff about meeting a whale shark, the largest fish in the world.
Brandon says they were out between Tauranga Harbour and Tahua Island when one of the crew spotted a fin in the water, prompting them to stop the boat.
"It actually came over," he says. "It was very inquisitive about the boat."
Brandon says the whale shark, which was around 10 metres long, then spent the next half-an-hour circling the boat.
"People were crying, emotionally overwhelmed.
"Even one of my crew was in tears."
He says it has been three years since his last sighting of a whale shark, and that surprisingly the gentle giants are not especially rare in those waters.
The rarity, he says, is to see one on the surface and for so long.
"A rare encounter because it's hard to find, like a needle in a haystack."
He says the water was calm, clear and that it was "like looking into a fish bowel".
"It was probably a lifetime experience" for the passengers, he says.
More on SunLive...