Absorbent booms cleans up oil spill in Tauranga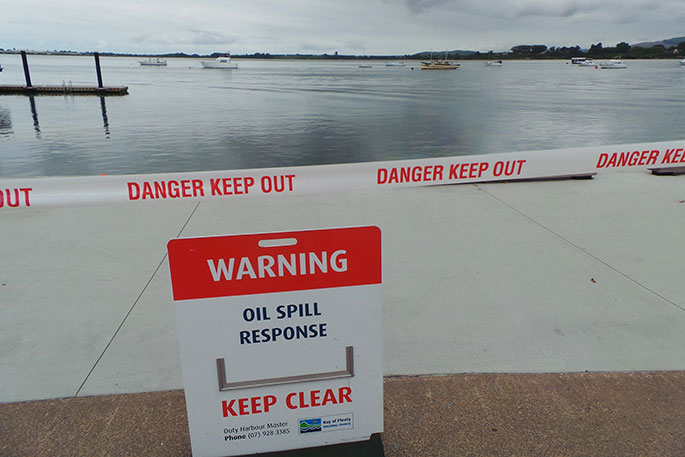 An oil spill in the Tauranga Harbour is under investigation by the Bay of Plenty Regional Council.
The council's pollution hotline received a call on Monday at 2pm about an "oily sheen" near the Marine Precinct in Tauranga, says BOPRC regional compliance manager Stephen Mellor.
"The call came from a passing pilot."
Six staff were on site shortly after the call was made – both on land and on water.
"They were able to track the oil back to two possible sources by 4pm. An absorbent boom was deployed to help clean up the minor residual sheen," Stephen says.
BOPRC confirms that Maritime New Zealand are also looking into the oil spill.
Stephen says the exact type, or types, of oil spilt will be determined by later analysis of samples taken at the time.
"Light oils like diesel fuel and synthetic hydraulic oils spread widely and evaporate quickly, which can make them hard to collect and remove from the water.
Because this matter is now under investigation we will not be able to provide further comment around the sources of the spill or likely volume of oil spilt."
More on SunLive...