Remnants ex-cyclone to hit New Zealand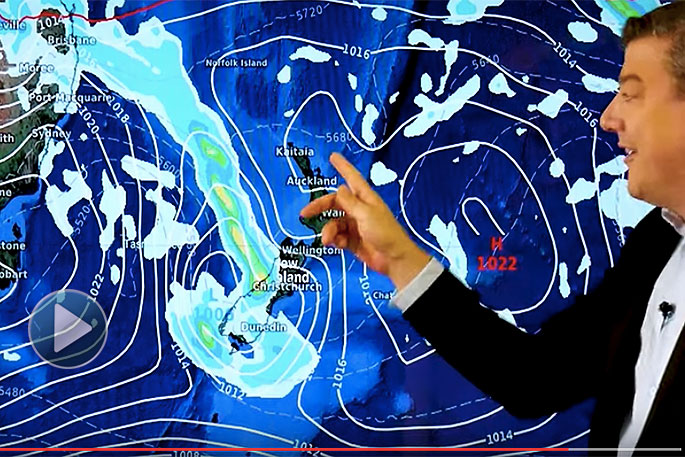 More humidity and showers are forecast for northern New Zealand in the next few days.
WeatherWatch.co.nz says while an ex-cyclone moving through Australia's interior should end up bringing rain to the West Coast.
"Drought zones will get some relief in the days ahead but it may not be huge totals.
"Next week possibly has a better chance of rain."
The weather organisation is also forecasting a cool change for southern places as a Southern Ocean southerly wipes away the warmer sub-tropical northerly.
Daytime highs on Wednesday will be down with coastal Otago and Southland having highs between 12 and 15 degrees.
"Inland won't be so bad, in fact Alexandra has a high of 24 and sunnier skies. So it's very much a coastal cool down around Southland and Otago.
"But further north the cold will slide across the flat Canterbury plains on Wednesday, dropping daytime highs by nearly 10 degrees compared to today. Many places have a high in the low to mid teens (14 or 15)."
The cooler change also moves into the Lower North Island but highs will still make the late teens.
"Overnight lows are also taking a bit of a drop with some places down to just 3 to 7 degrees inland, with Northern Southland potentially the coolest place overnight tonight/Wednesday AM.
"Warmer weather returns by Thursday with Wednesday the main cool day."
More on SunLive...