Man's prized possession wrecked during BOP pursuit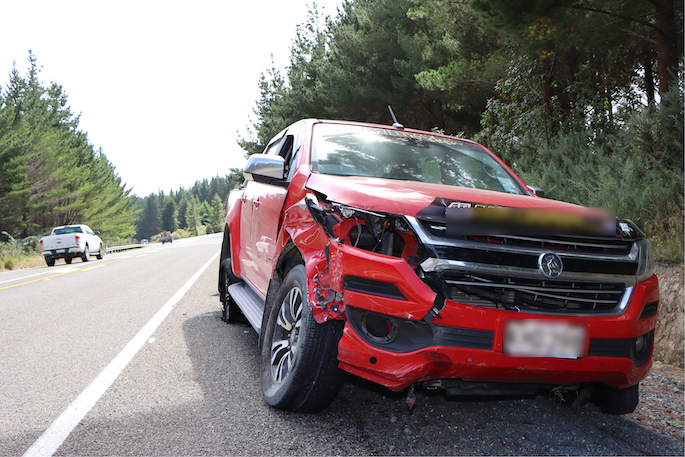 A Bay of Plenty business owner's week has been "absolutely ruined" after his vehicle was stolen and left severely damaged from a police pursuit.
George, who did not want to use his last name, parked his vehicle in the MBY Rust Proofing & Engineering car park in Rotorua on Tuesday morning.
He stepped into his office for less than 30 seconds, walked back towards the car only to find it driving away from him.
"It was stolen from right under my feet," says the 71-year-old.
"I was 10 feet away from the door and the vehicle was moving without me in it. But then I saw the low life dressed in a hoodie."
George saw his Holden Colorado ute take off down the road, which is when he instantly called police.
"I commute it in every day to get to work. My wife and I have been saving for that car for a long time."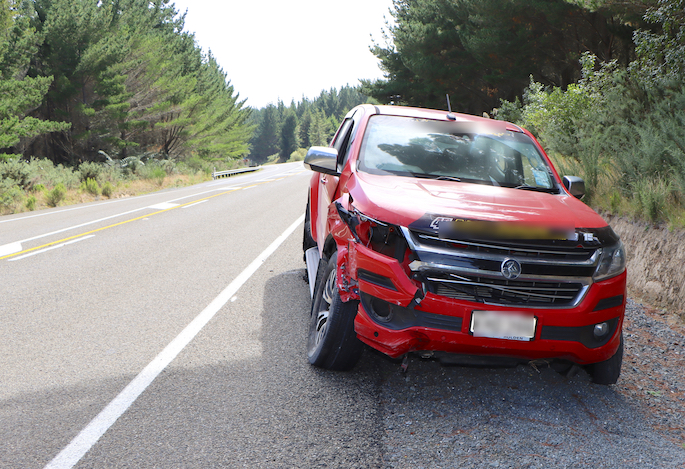 Police spotted the stolen vehicle in Rotorua on Tuesday morning and signalled for it to stop.
"The vehicle failed to stop and fled," says a police spokesperson.
They followed the fleeing vehicle towards State Highway 36 before deploying spikes near Managatoi Road.
"The vehicle came to a halt and one person was arrested without further incident."
George says he's devastated about his "wrecked prized possession", but also that police had to put their lives on the line during the pursuit.
"I can't believe he rammed a police car and puts their lives in jeopardy."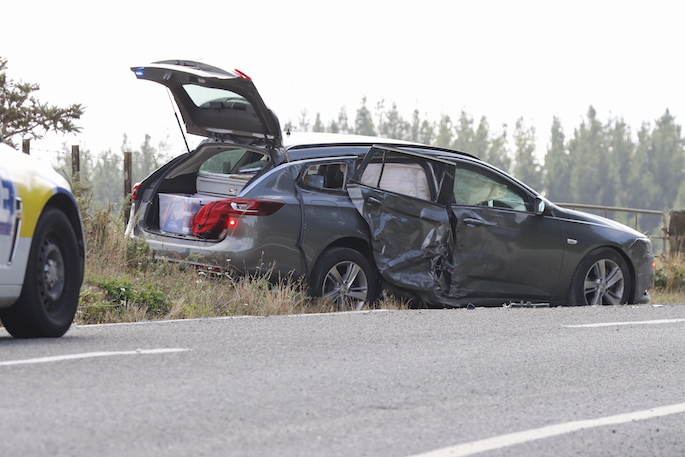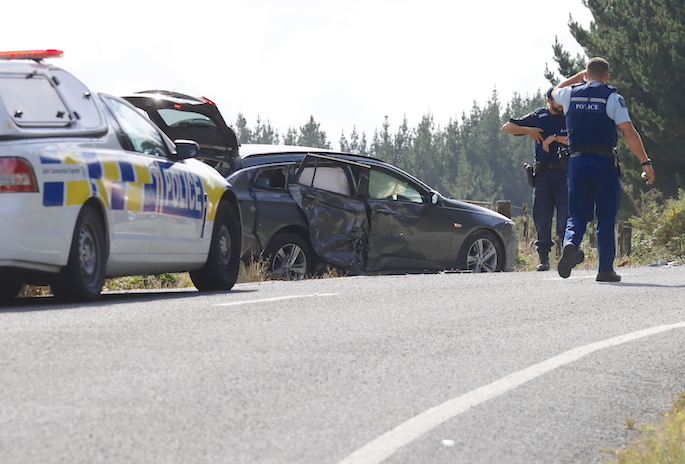 The damaged police vehicle.
George has owned the family business for more than two decades, and says he spends much of his time training youth in the "art of engineering".
"I am 71, and do a lot for the community here. This guy comes along and kicks me in the nuts. I am not a happy camper."
A 32-year-old man is due to appear in Rotorua District Court tomorrow charged with various driving offences.
George says the main lesson he's learnt is to never leave his keys in the car – even if it just for a split second.
"You can't trust anyone, not even for a minute. I can't believe this happened in my own private car park."
Despite the rough start to the week, George reckons he'll get over it eventually.
"Now I just need to figure out how I am going to get home from work."
More on SunLive...