Connecting to the environment by closing the loop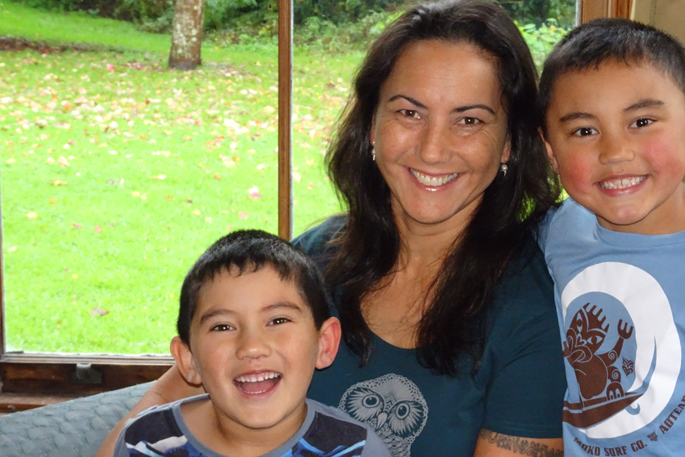 Tauranga woman Shirley Simmonds has been a "zero waster" for as long as she can remember.
She says it's her role as kaitiaki to think circularly, creating everyday systems that send no waste to the landfill.
As part of Sustainable Backyards 2020, Shirley will be sharing some waste-free wisdom at Closing The Loop – an event in Tauranga this Thursday exploring the circular economy.
But what is a circular economy? Zero Waste Network chair Marty Hoffart says it envisions opportunity from materials, not mounting piles of waste.
Shirley works as an advisor for Para Kore, a programme "founded on Maori principles" that helps different organisations kick start their zero waste journeys.
She says her life at home aligns nicely with work. "We are always striving to minimise waste, live closer to the land and ensure all the systems in our house are closed loop."
"These systems should go back to the whenua."
Composting, growing produce and avoiding single-use packaging are just a few ways to implement closed loop living practices.
"With composting, your food returns to the land, rots down and essentially turns back into soil."
However, she reiterates that these practices can look "different in different spaces."
"We take a set of three-litre plastic containers to Bin Inn, and fill it up with dishwashing liquid and washing powder. When we run out, we refill the containers.
"That means no new waste is created – we are not purchasing yet another plastic container."
Growing up in a family of avid gardeners, the concept of zero waste living was rather normal for Shirley.
But she says the real motivator came about when she had children.
"You think about the world you want them to grow up in. It becomes an obsession, but a good one."
She says her family's zero-waste living practices, align with the underlying principles their tupuna lived by.
"We have a mixed whanau, and that way of thinking combines with our aim to priorities te reo Maori at home."
"Zero waste living lines up with our aspirations for reo, tikanga and katiakitanga in the form of closing the loop."
Shirley's advice for those keen to "close the loop" is simple.
"Pick one habitual practice for your household, and implement it. Then pick another one."
She says the term zero waste can be daunting for those starting out, but the most important thing is a gradual shift in mindset.
"You have to start somewhere - set yourself a challenge, research and talk to people about finding alternatives ways of living.
"Particularly those of the older generation, who in their youth, didn't know plastics."
Closing the Loop will take place at The Kollective on Thursday, March 5 from 5pm to 8pm. Entry is free.
Shirley says at the event people can expect to learn about zero waste practices that are "easily achievable for a busy household."
To register, contact isy@zerowaste.co.nz
More on SunLive...