More than 30 cats seized after warrant executed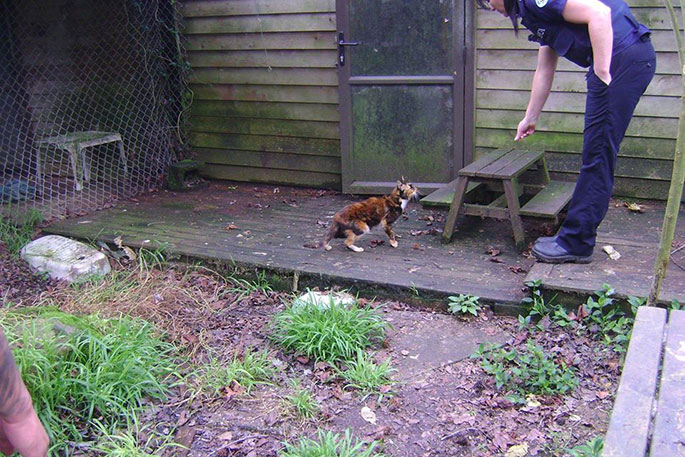 A total of 32 cats with various health issues have been seized after a search warrant has been executed by SPCA staff.
"We investigated and found an excessive number of cats ranging throughout the property. Several cats were located with access to the main dwelling, and others were confined through caged enclosures. All the enclosures were heavily littered in faces, urine and soiled bedding," says a post on the Taurana SPCA Facebook page.
"Foreign objects were littered amongst the cats' living spaces."
Many of the cats had numerous health issues including missing eyes and eye and nose discharge. They were malnourished, sneezing, had poor grooming and weren't socialised.
The defendant disclosed she didn't live at the address, but said she gave the cats food and water daily.
"When the defendant failed to cooperate, a search warrant was executed on the property where we seized 32 cats.
"Sadly, after vet examination, several cats were found to have serious health concerns and had to be euthanised – all others were adopted to new families.
"A veterinary pathologist found that most of the cats had a thin body condition, and clinical signs of upper respiratory disease, leading to stress, discomfort and pain."
This investigation was lengthy and involved a team of SPCA staff including multiple Inspectors, vets, nurses and feline team members.
"Mental health was a major factor in this case, and sadly the animals suffered because of it.
"Animals need you. Make a donation to SPCA Annual Appeal at www.spca.nz/endsuffering"
More on SunLive...