Oceans celebrates 20 years in style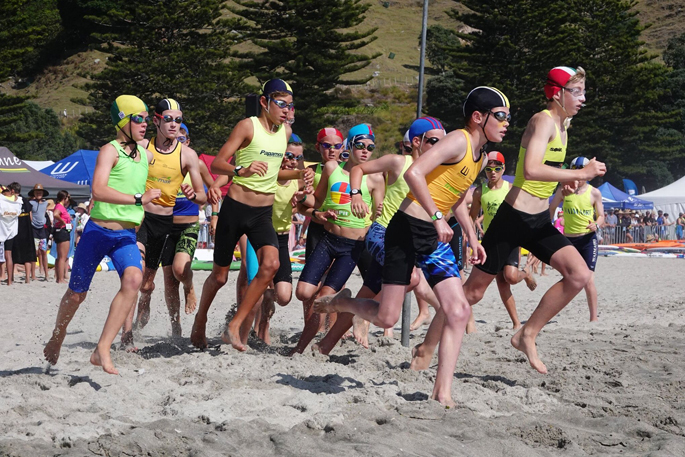 Mount Maunganui are the overall winners of the 20th Oceans event.
Mount hosted the event weekend event, which presented four days of fine weather and some very challenging surf conditions for Surf Life Saving New Zealand's premier under 14 competition.
The Mount team performed well across all events and age groups managing to overcome a tough tussle with the 2019 winners, Omanu.
Whangamata also gave them a good run for their money to round out the top three.
There were 830 participants from 47 clubs including Kawana Waters from Australia.
Kawana Waters team coach Paul Green was very impressed with the event.
"We don't have anything like this in Australia. The way this is run by the volunteers provides great competition with a really fun vibe."
Teams travelled from across New Zealand to take part in a variety of surf lifesaving races on the beach and in the water.
"Oceans is about creating an experience for the kids that is fun and exciting but also challenges them to test their limits in a safe environment. We want these young people to continue being involved in surf lifesaving and become our future Surf Lifeguards," says event manager Matt Warren.
The 20th year of the event was especially poignant for one volunteer in particular who has attended every Oceans since the inaugural event in 2001.
Greg Rieger from Mount Maunganui says the event has grown from just over 200 kids in that first year to over four times that number attending this year.
The event continues to "keep the focus on creating a special weekend for the kids".
"I keep coming back because of all the smiling faces in front of me."
The future surf lifeguards were challenged during the weekend with 1 metre to 2 metre swells that created loads of excitement for the 830 enthusiastic participants and hundreds of cheering spectators.
During marshalling of the under 12 girls on Friday, a few were a bit anxious about the large waves so Devon Halligan, a Surf Lifesaving world champion, stepped in to support them by swimming five run-swim-run races in a row with the under 12 girls.
"It is the incredible volunteers and supporters like Devon that make this event so fantastic. Our whole focus for Oceans is the kids," says event referee Richard Whinham.
Oceans 21 will be held at Mount Maunganui from February 25 to 28, 2021.
The first, second and third placed clubs were:
1st - Mt Maunganui Lifeguard Service
2nd - Omanu Beach Surf Life Saving Club
3rd – Whangamata Surf Life Saving Club
More on SunLive...