New Honorary Colonel reignites military career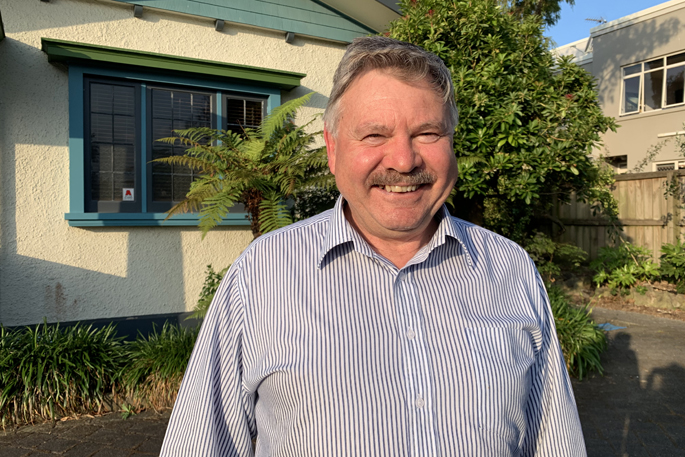 A newly appointed Honorary Colonel for 3/6 Battalion, Royal New Zealand Infantry Regiment, is determined to "preserve and protect" the Battalion's military history.
A handover parade on February 22 saw Kenneth Brown receive the Battalion Battle Honours - the Queens and Regimental Colours - from former Regimental Colonel, Mayor Tenby Powell.
"It was strange putting my uniform on again after 11 years," says Kenneth.
The former 6 Hauraki Battalion commanding officer (prior to the amalgamation with 3 Battalion) who works as an accountant in Tauranga says he is reigniting his 34 year long territorial military career.
"The appointment is a culmination of a long career I have had. To be given this opportunity when I thought my career was over, is very nice."
Kenneth describes the four-year-appointment as "a nice cap" to his career which has lasted more than three decades.
Tenby took to his public Facebook after the ceremony last weekend, saying the appointment is "essentially to provide mentorship to a new Commanding Officer by a past one, while also providing important non-military linkages in support of the Regimen."
Kenneth says along with his support duties, he also wants to help keep military history alive in New Zealand.
"Part of my job is to protect and preserve the history of 3/6 Battalion. It is important to keep these things alive - ANZAC Day, Armistice Day for example. We can't forget that people have died for these things."
He is also looking forward to mentoring the younger officers, and being a shoulder to lean on for the current Commanding Officer.
At the age of 19, Kenneth joined the army as a private soldier in Rotorua.
He says moving up the ranks gave him the motivation to stick with his career choice, and was posted as commanding officer for the 6 Hauraki Battalion in 1999.
Kenneth also spent one year in the Middle East before this posting.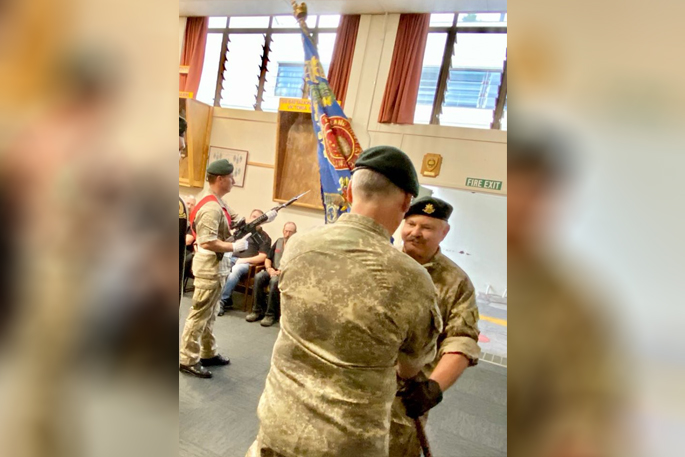 " I was with the United Nations Truce Supervision Organisation and we were there to observe and report on military incidents in South Lebanon and then spent time patrolling the border between Syria and Israel - up on the Golan Heights.
"That was a fascinating, good part of my career."
More on SunLive...