Ben Harper brings back old memories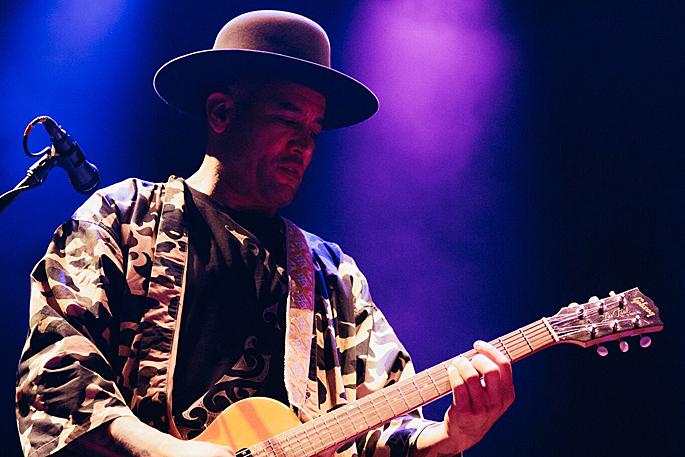 The T-shirt reads 1st date repeat – 17th anniversary.
Jacs got the T-shirt made because she and Nath had their first date at a Ben Harper concert in Auckland 17 years ago, so seeing him their hometown of Mount Maunganui is special.
Two kids and a house later, the couple say this concert is more chilled than the last one they attended but more meaningful.
"We're surrounded by a whole bunch of new friends, in a new place that's what makes it more special. We've got kids now so the whole thing changes," Nath says.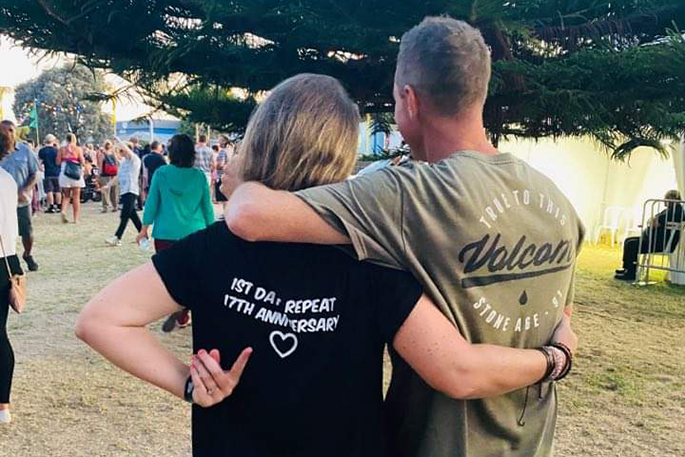 Nath and Jacs. Image: Anna T.
It wasn't until I heard their story that I remembered I'd also been at the North Shore Events Centre that night where Jack Johnson opened for Ben Harper.
While the details of the night are foggy this tour helped launch the relatively unknown Jack Johnson's career and he soon became a household name.
Attending Ben Harper's Mount Maunganui show with his band The Innocent Criminals has a level of nostalgia – one of listening to him on road trips in the back of the family van after my brother took over the cassette player and the high and lows of early adulthood.
The crowd swelled as the Californian born singer and guitarist opens with crowd favourite 'Gold to Me' and backed it up with 'Steal My Kisses' from the 1999 album Burn to Shine, as the sun set behind Mauao.
"To the people dancing and singing along, if you love us you're going to love us more if you hate us, you're going to love us," Ben tells everyone.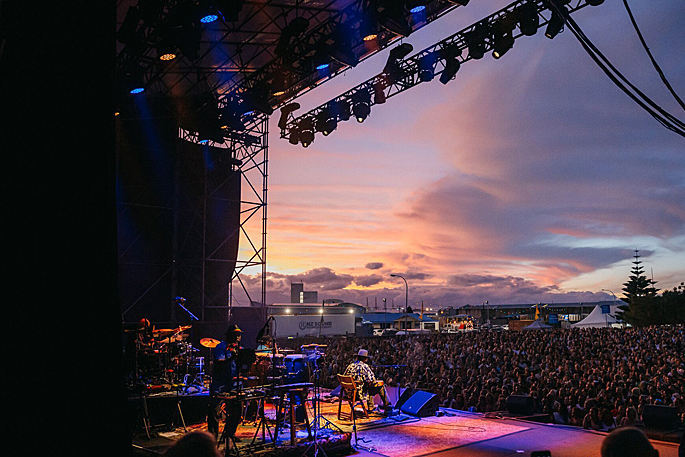 The sold out crowd is mainly 30 somethings who grew up to sound of Ben Harper's alternative rock, reggae and soul.
It coloured our teenage years and early twenties and most people will have a favourite memory relating to one of Ben's songs.
Most concert goers tried to get as close as possible to the stage with the crowd singing "If you don't like my fire then don't come around 'cause I'm gonna burn one down. Yes I'm gonna burn one down."
Some concert goers were burning one down for themselves as well.
A few thousand people swayed and raised their hands in unison for the songs Fight for Your Mind' and 'When It's Good'.
Others chose to chill under trees at Mount Park on Newton Street or hang at the back of the crowd so they could dance freely under the balmy night sky.
The set was an immersive experience as Ben jammed out with some guitar solos and covered Stevie Wonder's 'Very Superstitious' and Marvin Gaye's Sexual Healing.
A freestyle jam session filled the air with Ben smashing out a guitar solo, Leon Mobley adding his percussion talents, Olive Charles on drums and Juan Nelson adding depth with his bass guitar.
The set lasted two hours and they closed with 'Diamond's on the Inside' before coming back for an encore with 'Better Way'.
Time went by so fast everyone wished the show was longer because it only touched the surface of his extensive discography spanning over 25 years.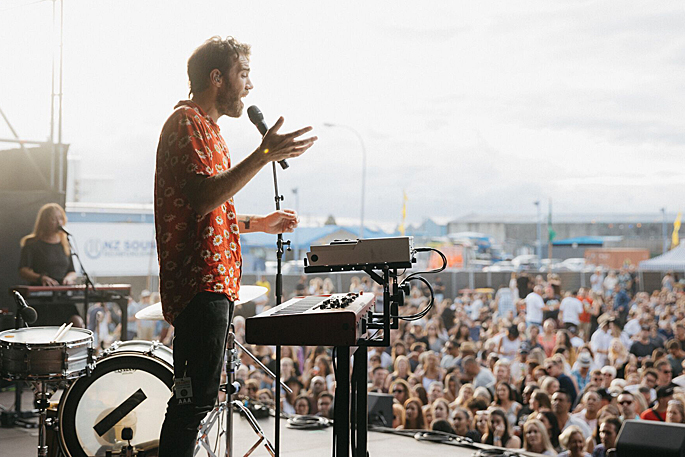 Matt Corby. Image: Joel Mcdowell.
Australian singer Matt Corby opened the show, the crowd enjoying the hits 'Brother' and 'Resolution' during his one hour set before finishing with 'Miracle Love'.
It is their final show in his six date New Zealand tour.
The 51-year-old shows no signs of slowing down telling fans he hopes to see them in a couple of years.
"I carry you with me wherever I go. Thank you for keeping me safe," Ben says referring to the Maori tattoos that adorn his arms.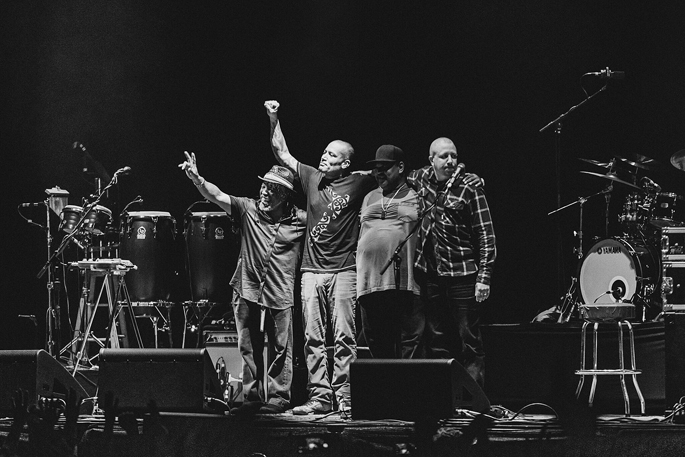 Ben Harper and the Innocent Criminals. Image: Joel Mcdowell.
More on SunLive...