Saving lives out on the water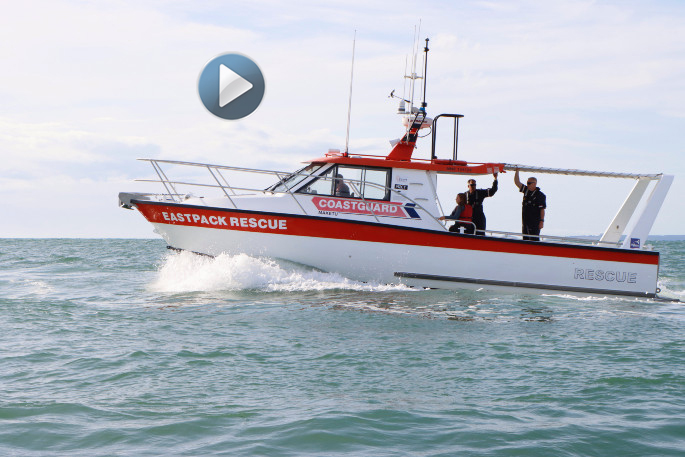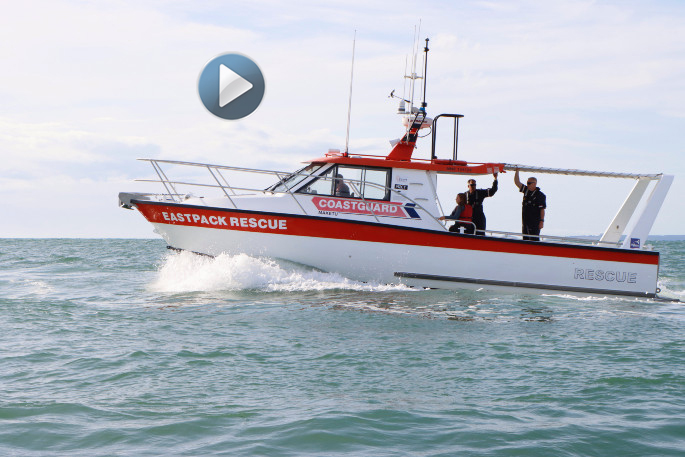 Click the image above to watch the video
The township of Maketu is only half an hour from the Tauranga CBD and commonly known for its Maketu Pies.
But all over the place, are volunteers for the Maketu Coastguard and they are pretty good at what they do. In fact they were voted New Zealand's Coastguard Unit of the Year for both 2019 and 2018.
"It's quite an accolade for us, especially for the wider team," says skipper and practical training officer for the Maketu Coastguard Roger Hintz.
There are 63 Coastguard units around the country and Roger says to win two years in a row is very significant and they are "absolutely stoked".
Maketu Coastguard started as an arm of the local volunteer fire brigade, in 2007/2008, because of the sheer volume of people getting into trouble on the coastline and the number of deaths that were occurring on the bars.
It started as a sea rescue unit and then it evolved. There became a point where they needed to take it to another level. In the summer of 2011/2012, it evolved into the Maketu Coastguard.
Now, nine years on, it has a fleet of vessels and equipment ready for any type of rescue it might get called out to.
Roger says the team at Maketu is very driven but is also a fun unit.
"I think probably the biggest thing is we're tight-knit because we actually enjoy doing what we do. All of us enjoy working on and around the water, so for all of us, it's a chance to give something back.
"It's just a lot of fun to be in the unit and to do what we do just makes it worthwhile, we enjoy doing it and we are happy to give up our time."
He says a lot of people assume Coastguard is a paid organisation so they get taken for granted a little bit. However, they are totally voluntary.
"So when five or six people turn up on a boat way out to sea to tow you home, they've all given up their jobs, income, whatever, to come out and to tow those individuals back.
"That would be the single biggest thing – that it's a volunteer organisation, like a lot of rescue organisations in the country."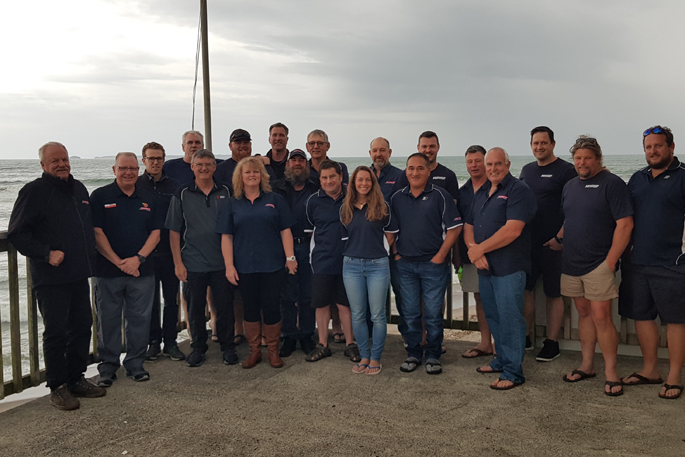 Roger has been with the Maketu Coastguard right from its inception – about a year after it all started.
"What made me want to get involved was I enjoy my fishing and my diving here. This is right on my doorstep. I just wanted to give a little bit back. I've spent most of my life on the water and I enjoy being on the water and some of those skills and a bit of that knowledge I thought would go a long way to helping people."
One rescue that has stuck in Roger's mind, was from "the early days".
"It was a yacht that got into trouble in a storm out at Plate Island. It happened right on dusk, the yacht got itself into trouble on the wrong side of the island and the storm was coming in - heavy rain and very strong winds. They'd called for help, communications were very sketchy and the location wasn't exactly perfect in terms of the unknown position.
"It was very dark, incredibly rough, incredibly challenging to get in there and get them out. To get the two people off the boat took all our skill and some support people that were used to do the job."
That night, they also needed the help of a fire engine with flashing lights to show them the way home. It was rough, pitch black and was raining so hard that it was difficult to identify exactly where the entrance was.
"It was a very harrowing night. To get those two people off there and back."
The yacht sunk later that night.
"Had we not taken them off the boat, they would have drowned. There is no two ways of looking at it, they would have been goners."
Maketu Coastguard would not be there if it wasn't for the sponsors and Roger says they are very grateful for them. Without the sponsors, they wouldn't have what they have and they would be able to do what they do.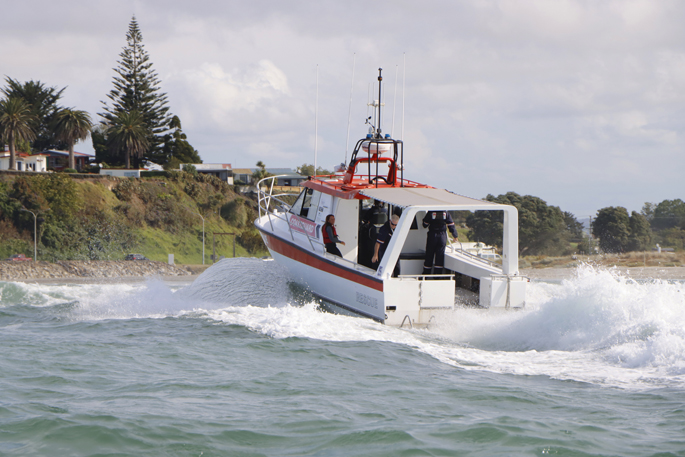 More on SunLive...