Golfers win trip of a lifetime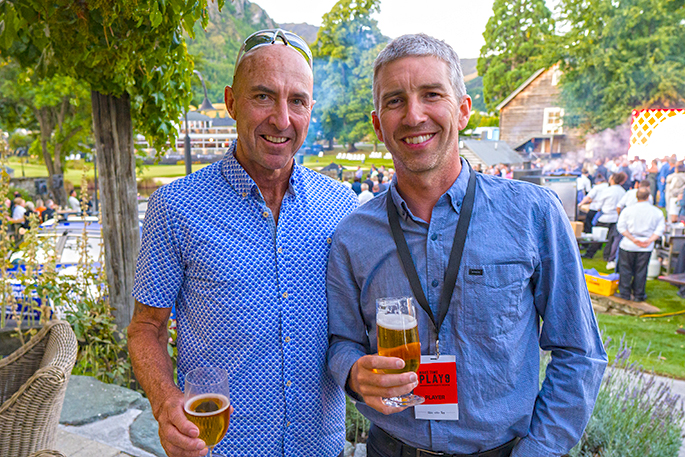 Two golfers have won themselves a trip of a lifetime to compete in their own nine-hole competition at the 149th Open Championship held at the Royal St. Georges Golf Club in England.
Brent Holmes from Mt Maunganui Golf Club and Troy Bygrave from Muriwai Golf Links earned their places in the field through New Zealand Golf's nine-hole initiative Make Time Play 9 held in conjunction with The R&A, promoting the shorter format of the game.
They were two players of nine that made their way to compete in the Make Time Play 9 finals held at the 101st New Zealand Open presented by Sky Sport at Millbrook Resort in Queenstown. They qualified through handing in a nine-hole scorecard and were randomly selected from 211,461 people who also handed in a nine-hole scorecard in their bid to attend the Make Time Play 9 finals held at our national open.
Brent had 17 Stableford points to be the first person to book his plane ticket to Royal St. Georges with Troy also booking his place with 16 Stableford points.
Stableford is a popular scoring system in golf which awards points based upon the score at each hole after adjusting for the player's handicap.
Brent says he is over the moon with his new travel plans in July this year.
"It's really exciting. I've been telling all my mates and they're all really pumped for me. I would say a mixture of being shocked and stoked are my two main emotions right now."
Although they were only playing nine holes as opposed to the professionals that are playing at the New Zealand Open, he says he had an insight to what they'd be feeling down the stretch of a golf tournament.
"The nerves were pretty good. I was really nervous at the beginning of the round and then at the end when I knew I was a shot at being one of the two qualifiers. I settled down during the middle of the round and I hit some nice shots.
"I'm honestly really stoked. I can't believe it," says an elated Brent.
Sharing a similar feeling of joy is Troy.
"I'm blown away. It's all still sinking in.
"I really enjoyed being a part of the tournament and everything that is happening around it. It was just an unbelievable experience and I can't believe more will be happening in July," says Troy.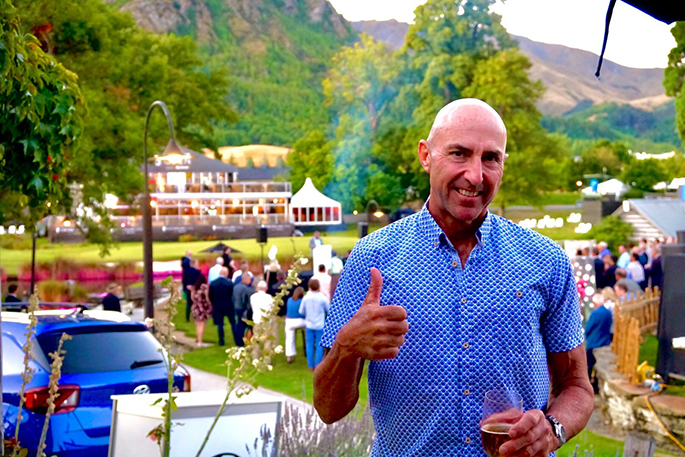 Troy Bygrave
The trip of a lifetime also marks two very different but equally amazing stories about how the pair got into the game of golf. Brent has had a club in hands since he was ten years old whereas Troy only got into the game ten years ago.
"I watch The Open Championship every year. Sometimes I take the morning off work so I can get up early to watch the final round. I've been a golf nut since I was a kid and I love getting out on the course as much as I can," says Brent.
His travel partner also shares a similar love for the game.
"I started playing golf socially around a decade ago, and about five-years-ago I decided to make it a little more than just a hobby.
"I went and bought myself some golf clubs and a year and a half ago I joined Muriwai Golf Club and I play as much as I can," says Troy.
Make Time Play 9 is New Zealand Golf's newest initiative challenging the perception that golf is a time-consuming sport. Since the initiatives inception in October last year, we've encouraged all golfers to get outside and make time for time in their day to do things that are meaningful to them, to be active, to play with their friends and family, to take on a new personal challenge, and to have fun.
Both Brent and Troy's journey from getting out for nine holes has resulted in them playing in the 101st New Zealand Open presented by Sky Sport, to now teeing it up at the 149th Open Championship at the Royal St. Georges Golf Club in July, at The R&A's 9-Hole Challenge.
More on SunLive...