Organic regulation bill gets the go-ahead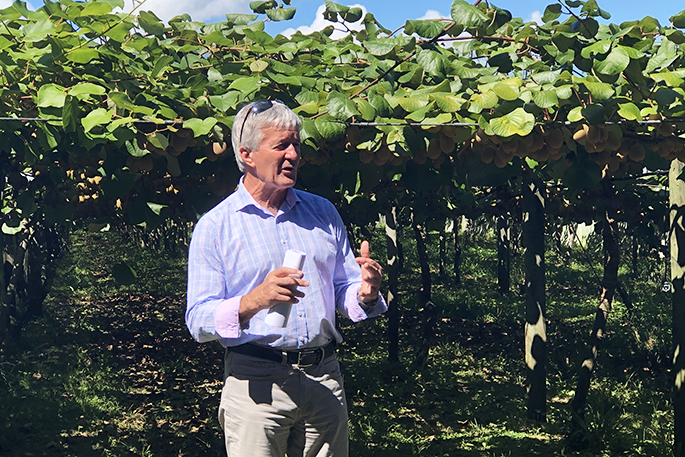 A national standard for organic production will be introduced into parliament on Tuesday, March 3, setting mandatory requirements producers must meet to be certified organic.
Agriculture and Food Safety Minister Damien O'Connor announced the Organic Products Bill to guests from the industry at the Coastal Kiwis Orchards in Opotiki last Thursday.
"It's important consumers trust what they are buying is organic," says Damien.
"Consumers have voiced their concerns about questionable and confusing organic product claims. National standards will give consumers confidence in organic products."
Out of the top 25 organic markets in the world, only New Zealand and one other country have standards that are voluntary, not mandatory.
"We need to strike a balance between providing certainty that businesses are meeting the new organic standards and keeping costs reasonable. We also need to ensure New Zealand's regime is similar enough to our trading partners to keep, and grow, our international market access."
Coastal Kiwis Orchards owners Mark and Catriona White say organic producers have been pushing for the change for years.
"We have been in organics for 13 years, and the need for regulations has probably been discussed amongst those in the industry for that entire time," says Mark.
"It has taken a lot of people and hard work to get to this point, so it's exciting for many of us. It will be great for us to have assurance and clarity, and to be on par with other fair trading nations."
The details of the organics standard will be drafted by the Ministry for Primary Industries (MPI) after consulting with people in the industry during the next few months.
Damien says current certification agencies will continue to have a role in ensuring the standards are met, however, relevant government Ministry, such as MPI for food and drink products, will have the final sign-off.
Once in place, any business claiming to be organic who has not been certified can be fined under the commerce act for false advertising.
Submissions will open in upcoming weeks.
More on SunLive...