A comfort and an honour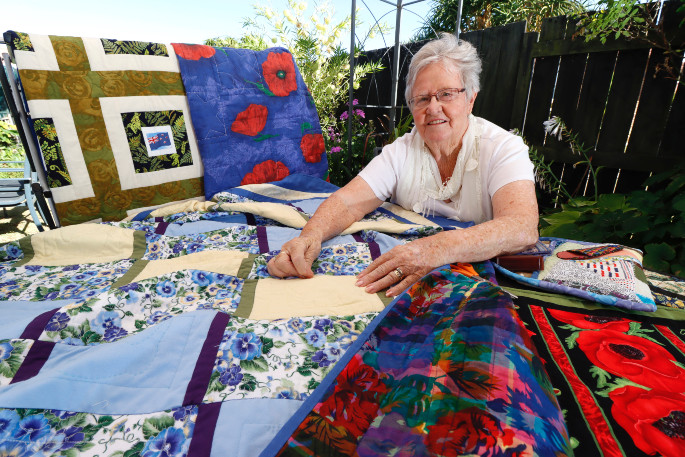 It's a kind of hug from the nation, a gesture of thanks, a message saying 'we haven't forgotten what you did for us'.
And the sentiment is all wrapped up in a home-made quilt.
"We have called them ANZAC quilts," says Sheryl Farrow.
A dozen quilts to start with. And they will be presented to 12 ex-service people at a special function at 11am at the Mount RSA tomorrow, Sunday March 1.
It's not just the comfort those quilts will bring.
"It's the honour we are bestowing on them," says Sheryl.
"And I know from talking to the recipients, that's what they're taking from it. They're thrilled to bits."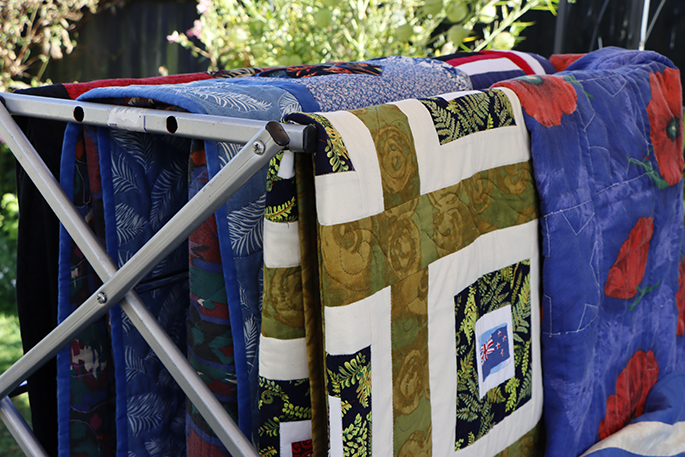 Sheryl says the ANZAC quilts concept has its roots in the USA where it's called Quilts of Valour.
"A soldier's mother made him a quilt while he was serving in Afghanistan."
And when he returned with post-traumatic stress disorder, she noticed on a low day, he would wrap himself in the quilt and sit outside "on the quiet".
The soldier reminded his mother there were a lot of men in his platoon also suffering PTSD. The mother took an idea to her quilters club and a movement called Quilts of Valour was born. It's now in the USA, Canada, England and Australia.
Then Sheryl, a quilter from Pyes Pa, wondered why not New Zealand?
"I mean our soldiers are just as important to us and I think it's important we say thank you in our way. We, as quilters, are saying thank you for your service."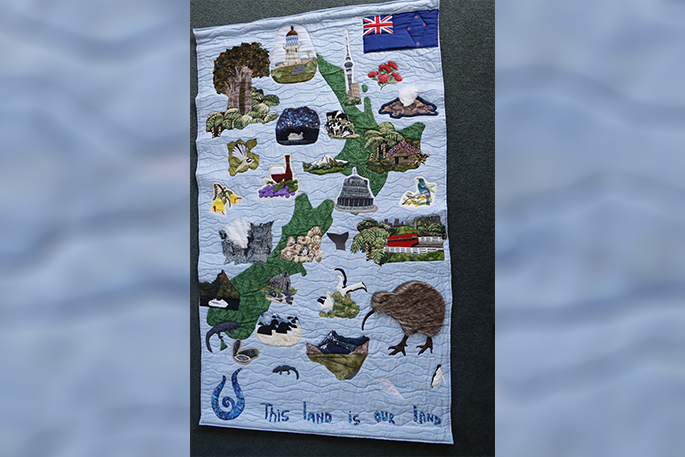 Sheryl herself has a lot to be thankful for.
"I have a father who served, an uncle who was a POW for four years, another who was a Battle of Britain pilot and my husband had two uncles who died in World War One."
ANZAC quilts is a project gathering momentum.
"I am sure after Sunday's presentation of 12 quilts and it's posted on the RSA website, then it will take off," says Sheryl.
Several other centres and RSA's have already expressed their interest.
"And they're ready to go."
What makes an ANZAC quilt?
"Any quilt can be an ANZAC quilt, so long as there's something New Zealand about it, perhaps a tiny fern or kiwi. Something to do with home."
Sheryl's already got her eye on the next task.
"A man's having a reunion for the Malaya conflict. There were 135 in his squadron but there are only 32 remaining.
"He's organising their last reunion in June and I am hoping to make enough quilts for all of them."
It's a lot of work, but it's also not work.
"It's just something I love doing," says Sheryl.
Her quilters club is already kicking in with material and "stuff".
And there will be a poignant moment on Sunday when a quilt is presented posthumously.
An ex-service woman, aged 99, passed away about two weeks before she was due to receive her quilt.
"It was so sad," says Sheryl.
Sad but proud, because she knew she was to get the quilt. Instead it draped her casket for her funeral.
And on Sunday, the woman's husband will receive it on her behalf.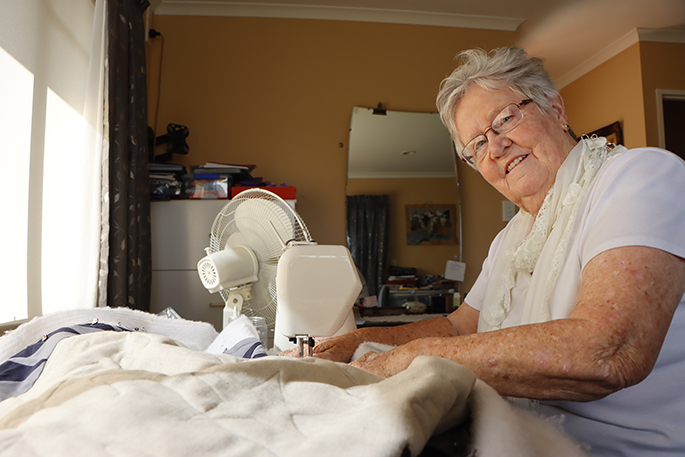 More on SunLive...