What's on - cars, rugby, art and holi splash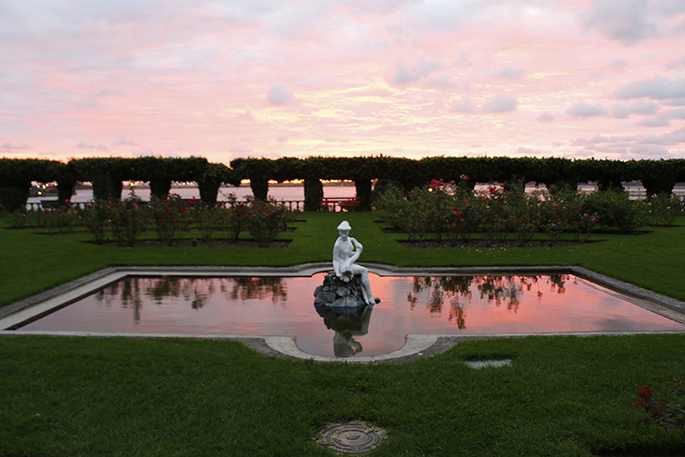 Kia ora and welcome to the last Saturday in February. Me koa te ra. Korero atu ki tetahi tauhou.
Today we are expecting a mainly fine day, but with some evening cloud. Westerlies will be turning northerly for a time in the afternoon and evening.
It's a one-layer-clothing day with an expected high of 29 degrees and an overnight low of 17 degrees. Sunset is at 7.57pm.
Remember that sun protection is required all day today even if it's cloudy, until 5.30pm. Cloudy days mask the UV risk.
Are you freedom camping? Click here for information on where you can find a camping ground.
What's on today?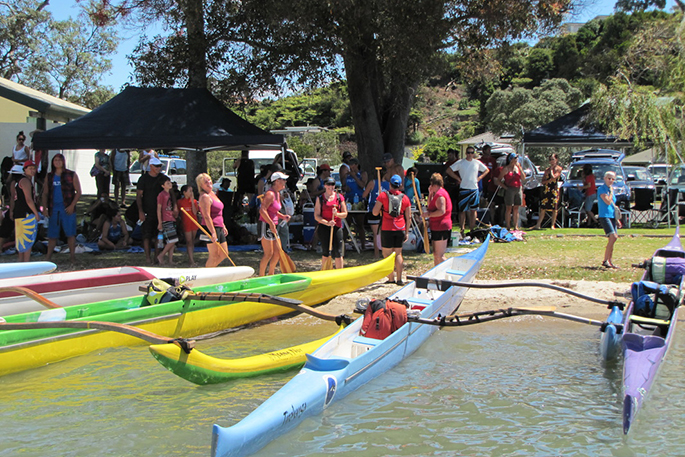 The Omokoroa Dash. Photo: Supplied.
Head to Omokoroa this morning with a picnic lunch and watch the popular Omokoroa Dash 2020 which is on from 10am – 3pm. Race distances range from 10km down to a 5km whanau race.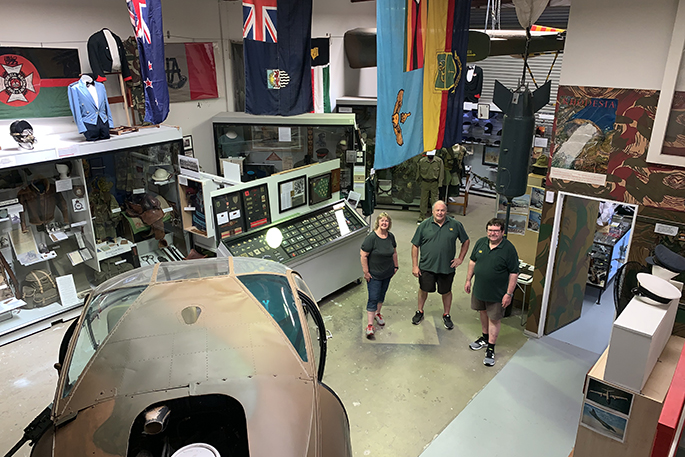 Diana Bomford, Tony Fraser and Hugh Bomford at the Lion and Tusk Museum at Mount Maunganui
Have you been to the Lion and Tusk Museum yet? It's open today from 10am - 3pm at Unit 4, 14 Portside Dr, Mount Maunganui. Come and see a massive display of Rhodesian military history records and exhibits of uniforms, medals and equipment. For more information click here.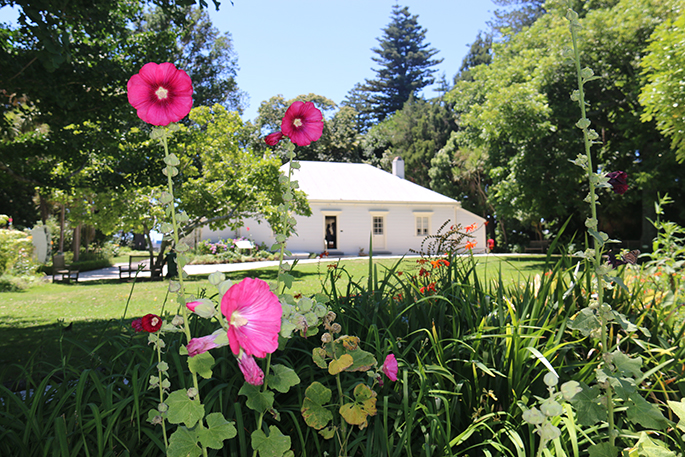 The Elms | Te Papa Tauranga, one of New Zealand's oldest heritage sites is open today from 10am – 4pm and is located in Mission St, Tauranga. Come for a guided tour. More information here.
It looks like a good day for the 10s rugby tournament on today at the Te Puna Rugby Club. Games start at 9am, and it should be a good start for the rugby season.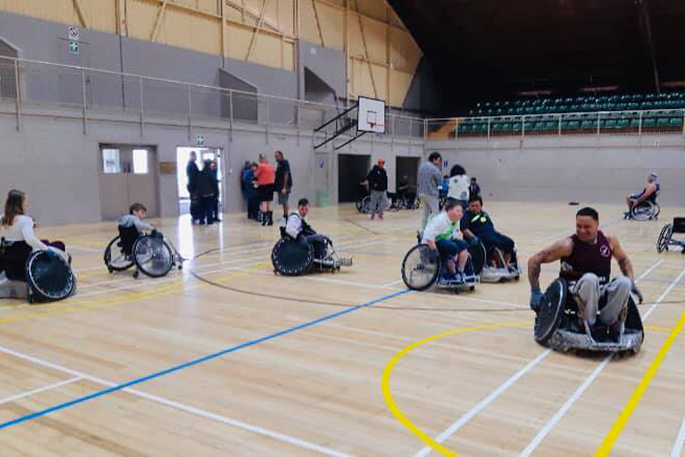 Looking for some fun for the whole whanau? Come down to the Queen Elizabeth Youth Centre today from 10am – 3pm. Ideal for beginners to get a taste of boccia and wheelchair rugby in a family friendly environment Parafed Bay of Plenty are hosting this event. Click here for more.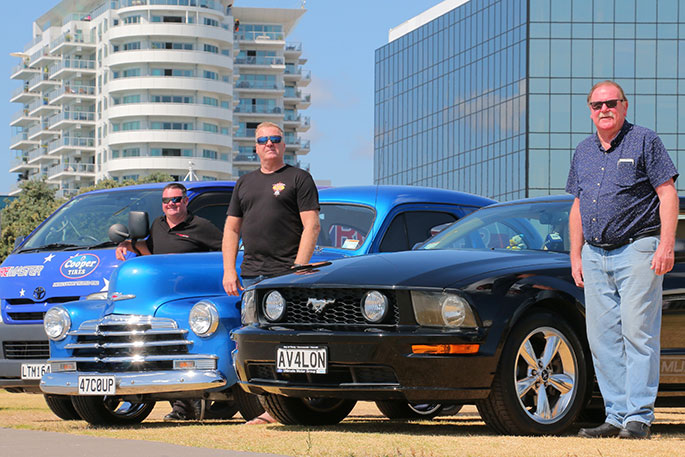 Matt Nelson from Tyremaster, Keith Sawyer and Donald Prentice
It's going to be cars, trucks and bikes galore at the 2020 Tauranga Auto Extravaganza this weekend on The Strand in downtown Tauranga. Exhibitors will be assembling today at 8.30am for an 11am cruise to Mount Maunganui and Papamoa. On Sunday they will be returning to park up and open to the public from 10am – 2pm. Entry on Sunday will be $5 per person, and under 12s free, with all proceeds going to St John Tauranga. More information here
Some roads will be closed today for the Tauranga Auto Extravaganza. They are The Strand from Harington St to Devonport Rd, Wharf St from Willow St to The Strand, and Hamilton St from The Strand to Willow St, from 7.30am - 2.30pm.
If you're wanting to check out more cars, come along to the Kaspa NZV8 Classic Car & Hotrod Show at Trustpower Baypark in Truman Lane from 12pm – 9pm today.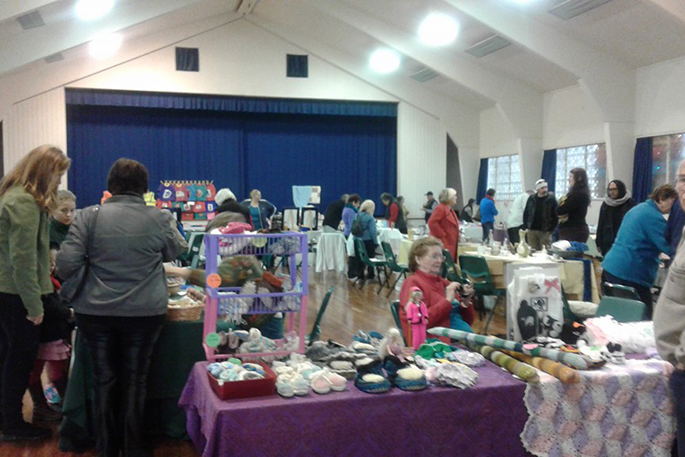 The Greerton Hall Market is on from 8am – 12pm at the Greerton Community Hall in Cameron Rd. Indoor and Outdoor stallholders will be selling all types of craft including sewing, knitting, woodcraft, jewellery, preserves including a special stall where the profits go to local charities, plants, glass engraving, Rawleigh's products, as well as bric-a-brac. Beverages and hot and cold snacks are available in the hall cafe, so meet your friends here for morning tea.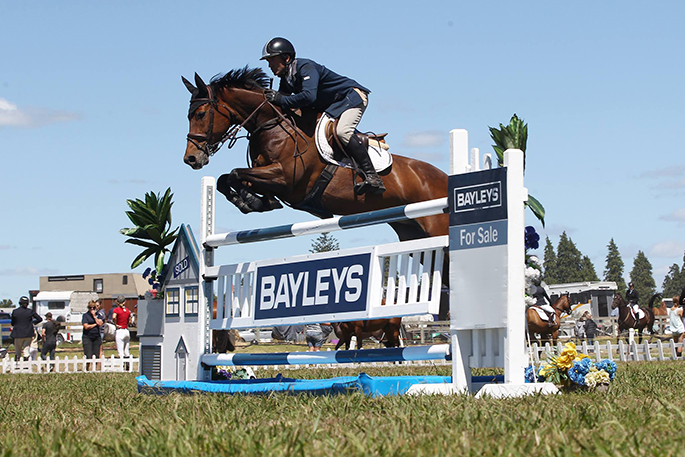 Come and watch some show jumping today and Sunday at the Tauranga Racecourse.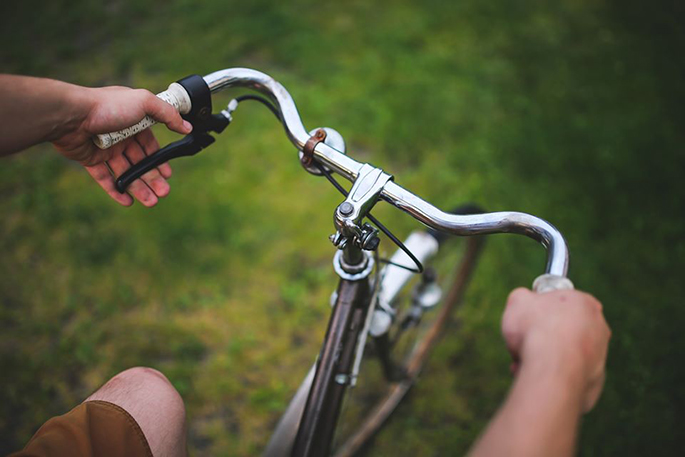 Check out the other great Bike Month 2020 events at www.sportbop.co.nz and don't forget to sign up to February's Aotearoa Bike Challenge and log your rides for your chance to win! www.lovetoride.net/bop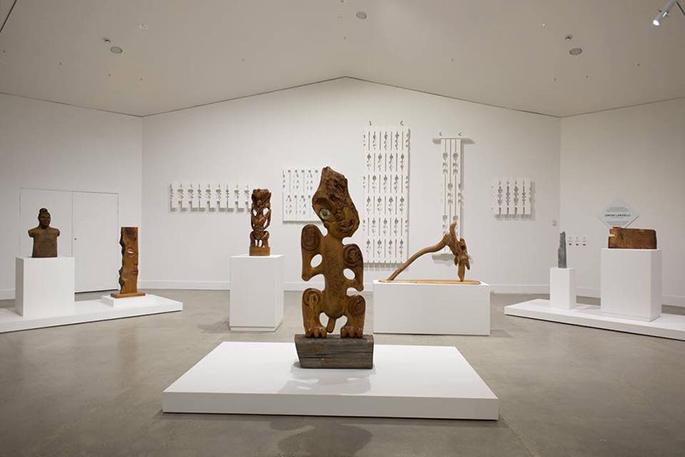 At Tauranga Art Gallery, the Matatoki: Mata a Waka exhibition is the first exhibition to open Tauranga Art Gallery Toi Tauranga's 2020 programme celebrating Mana Moana – Mana Tauranga. The Tauranga Art Gallery is open Saturday and Sunday.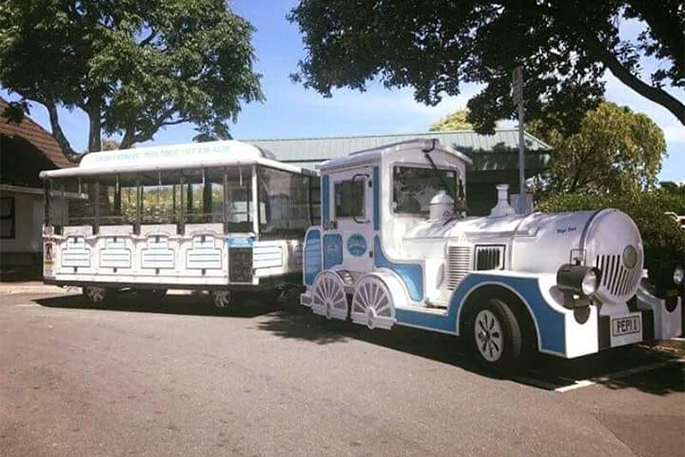 Next to Coronation Park is the Pepi Toot train which will be out about today from 10am – 2pm, leaving from Salisbury Ave outside the Spongedrop Cafe. All aboard! Toot! Toot!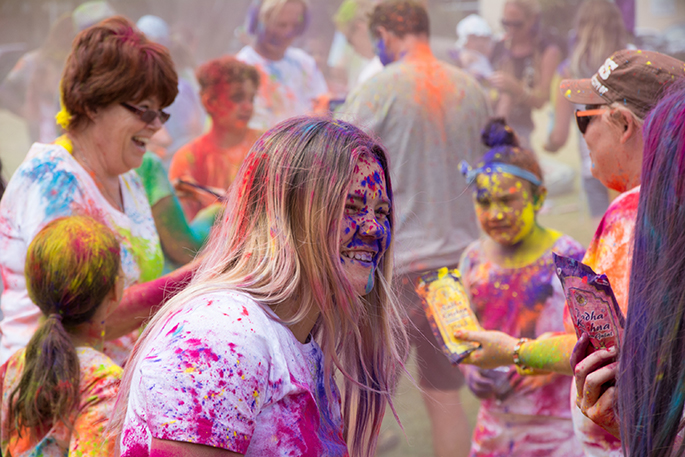 Come along to Memorial Park from 12pm – 4pm to the Holi Colour Splash with live Bharatanatyam dance, henna body art, East and South Asian fusion music and delicious vegetarian food. Entry is free.
Night Owl Cinema is hosting 'The Greatest Showman' at the Tauranga Historic Village today from 7pm – 9.45pm. Gates open to The Green, Historic Village, Tauranga from 7pm, movie screens at dark - approximately 8pm. There will be pre-event entertainment with kids games, live music, food trucks and more.
For more of what's happening around the Bay:
Art In The Park
Original art for sale. Weather permitting. 9am-4pm. Coronation Park, Mt Maunganui. Tauranga Society of Artists
---
Bay Artisans Market
10am-2pm at Papamoa Community Centre. Local artisans with hand crafted goods, paintings & cards, clocks, quilts, upcycled blankets, baked goodies & more.
---
Beth-El Messianic Family
Celebrate the Sabbath (Sat) as Yeshua (Jesus) & all early believers did. All Welcome. 10am Otumoetai Primary Hall. Joel van Ameringen 021 768 043 www.BethEl.org.nz
---
Blues Brothers Musical: Auditions
Want to audition for the world premiere of the musical The Blues Brothers: First Contact? Auditions in January 2020. Head to https://www.taurangamusicaltheatre.co.nz/shows/thebluesbrothers/ for audition info.
---
Church Car Boot Sale
Welcome Bay Community Church 340 Welcome Bay Rd, 8-11am. $5 per stall. Sausage Sizzle. Cancelled if wet.
---
Croquet
At Croquet Mt Maunganui, 45 Kawaka St. Mon, Wed, Sat 9:15am for 9:30am start. New players & visitors welcome. Jacqui 574 9232
---
February Flash Sale
Huge sale of top label pre-loved women's clothing, plus vintage/retro clothing & accessories. Cash only. The Historic Village 17th Ave. Proceeds to Turning Point Trust
---
Free Filmmaking Workshop
Documentary Director Bryn Evans will be covering what it takes to direct a documentary. 2-4pm Village Cinema, Historic Village
---
Gate Pa Junior Tennis
9am Hotshots 5-8 yrs, 10am Hotshots 9-11 yrs, 11am 12-16 yrs. Coaching included. Ph Turu 021 061 1942 or just turn up to have a go.
---
Greerton Hall Market
Last Sat of month. 8am-12pm. Stalls inside/outside. Discounts for charity groups. Refreshments available. Ph/txt for site Tricia 543 1487 or 027 908 2952, www facebook.com/greertonhallmarket
---
LOL Laughter Wellness
Get the new decade going with a laugh. Join us at Arataki Community Centre, Zambuk Way, Bayfair. 11-11:45am. Trish 022 036 6768 lollaughterwellness@gmail.com Koha only
---
Mind Attracts Success Workshop
Meditation Workshop: How to Realize True Success in Life. Learn the mind that attracts success. Greerton Library, 1pm-3pm. $5. Bookings: Mike 027 446 5357
---
Mount Sequence Dance
Saturday 7th, Arataki Community Centre, off Grenada St. 7:30-10:30pm. Supper, music by Click&dance. Entry $5. Ph Gordon 572 0060
---
Otumoetai Tennis Club
Adult tennis 1:30pm Bellevue Park Windsor Road (adjacent to swimming pool). New players & visitors welcome. Ph Victor 027 577 1818 a/hrs
---
Pétanque Tauranga BOP
At Club Mt Maunganui Tues & Sat. Improve your fitness, meet new people. Tuition & Boules available. petanquetauranga@gmail.com
---
St Stephens Jigsaw Library
10am-12noon. Borrow from 500 puzzles (100-1500 pieces) for 50c-$1. Cnr Highmore & Brookfield Tce, Brookfield.
---
Synchronised Swimming
Tauranga Synchro is a friendly synchronised swimming club based at Baywave. Beginners train Sat mornings. First lesson free. Ph Jo 027 543 1697, www.taurangasynchro.co.nz, Facebook: @taurangasynchroNZ
---
Taoist Tai Chi
New beginner classes today: 15 Koromiko St, Judea, 8:30-10am. All welcome, start anytime. Ph 578 6193 or visit www.taoisttaichi.org
---
Tauranga Social Dance Club
2nd Sat monthly. Restarts March 14th 7pm. Baptist Church Hall 13th Ave/Cameron Rd. Supper, raffles. Entry $7. Ph Barbara 027 284 3795
---
Te Puke Toy Library
Join up with us & play with quality toys for a fortnightly hire. Wed-Sat 10am-1pm. Friday Playgroups 10am-12pm. 7 Stock Rd, Te Puke 027 263 9309
---
Under The Stars
65 Cliff Rd (opp Mission St) Sat 6pm & Thurs 12pm for meal, showers, toiletries, clothes. Anyone in need welcome.
---
More on SunLive...