All eyes on the ocean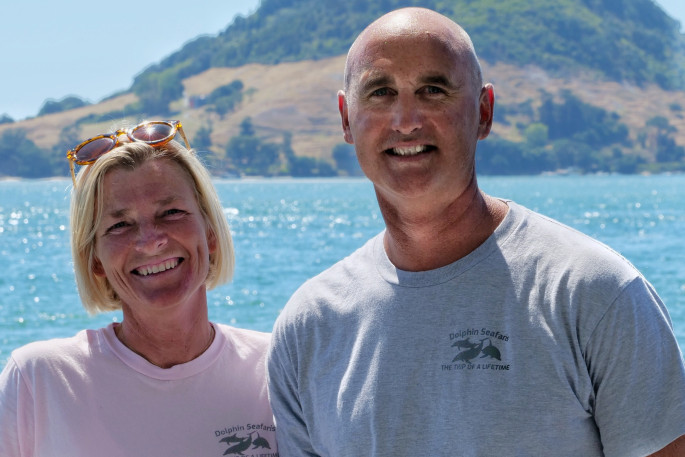 The Department of Conservation is urging people to 'get to know our ocean' and its inhabitants.
The theme is 'Ko au te moana, ko te moana ko au – I am the sea, the sea is me'.
DOC community ranger Nataalia Lunson says people living in the Bay of Plenty are fortunate to have the ocean in their backyard.
"And we're keen to help encourage people to dive in and learn more about how to care for the moana and marine life."
There are a lots of activities and events organised, ranging from a poem competition, film screening, and marine life photography workshop, to toolbox for teachers and the opportunity for members of the public to take a selfie with Oscar the Seal at the Dinner in the Domain and at the Little Big Markets, Nataalia says.
Schools in the Western Bay of Plenty can encourage their students to enter an inspirational poem about the ocean and go into the chance to win a school visit from a Discovery Through Nature science educator or a new book for the school library. The Poem competition opens Saturday, February 29, and closes on Sunday, March 8.
New Zealand Association for Environmental Educators BOP branch representative Janie Stevenson says NZAEE would like to see environmental education integrated into everyday curriculum.
"There are lots of interactive and engaging resources locally available and we highly recommend teachers join the BOP Regional Council's REEF newsletter to keep abreast of local BOP environmental education opportunities."
For boaties, there will be a chance to participate in a nationwide survey focusing on how we behave around marine mammals and view marine reserves, and to learn about the SMART Operator Programme which aims to promote responsible behaviour around dolphins, whales and seals by boat operators. Look out for the Seaweek flag at the Sulphur Point boat ramp.
Tauranga based SMART operator Dolphin Seafaris NZ is hosting a marine life photography workshop with local photographers Nathan Pettigrew and Jamie Troughton.
Nathan Pettigrew says it will cover hints and tips about how to capture great marine wildlife images including what camera gear and settings to use, and what to look for.
"It's going to be a fantastic outing aboard Dolphin Seafaris and for just $50 per person it's an epic opportunity for people wanting to learn about wildlife photography.
Seaweek runs from Saturday, February 29 until Sunday March 8 and is hosted by the NZ Association for Environmental Education and supported by the Department of Conservation.
To find out more visit: www.seaweek.org.nz or like Seaweek on Facebook, Twitter and Instagram to keep up with all the news.
More on SunLive...