Jazz Festival takes centre stage in Tauranga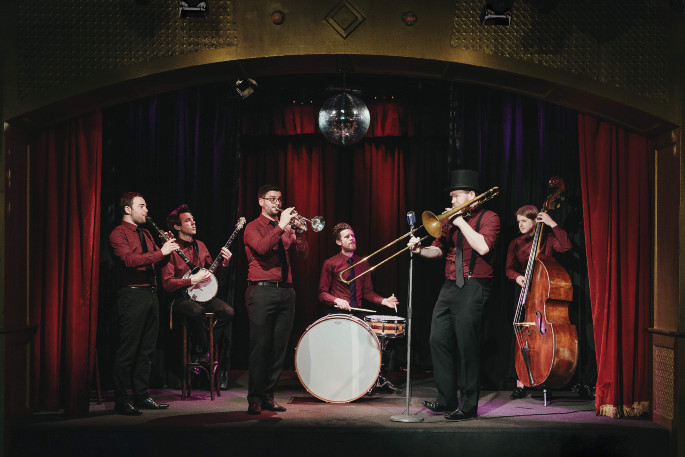 Music fans will be treated to five days of music and excitement in April as Tauranga comes alive for the National Jazz Festival Tauranga and the National Youth Jazz Competition.
Tauranga Jazz Society are proud of the Festival's 58-year history – it is the longest running of its type in the Southern Hemisphere.
"For Tauranga Jazz Society, it is the biggest event we organise," says president Jeff Baker.
"We run a monthly jazz jam at Mount Social Club and are committed to holding events in our city that continue to put jazz and Tauranga on the map. We are grateful for the support of the community and our funders and are proud to be presenting the 43rd National Youth Jazz Competition and 58th National Jazz Festival this Easter."
Tauranga Jazz Society general manager Mandy Ryan says festival fever is building already with concert tickets selling well.
"We are thrilled to be showcasing world-class performers like acclaimed Australian jazz musician James Morrison with his quartet.
"We have something for every musical taste from classic Big Band music from the New Zealand Army Band, R&B and soul from Australia's Sex on Toast, jazz/classical crossover with the Bay of Plenty Symphonia, boogie woogie mayhem from Ben Wilcock and The Jelly Rolls, trad jazz and dixie from Australia's Shirazz with Scott Harrison on the Wurlitzer organ, and more.
"Concert tickets are selling well – get in quick as these tickets are being snapped up fast!"
Mandy says the festival is not only a showcase of jazz masters but an incubator for young musicians.
"We have students from 21 secondary schools from across New Zealand registered to compete at the two-day National Youth Jazz Competition. These emerging jazz players compete for trophies and experience performing in front of a large audience.
"If you haven't attended the competition in the past, make sure you do this year as these young players will blow you away with their talent. "
The 43rd National Youth Jazz Competition will be held over April 8-9 and then 58th National Jazz Festival Tauranga will be held over April 9-12.
Book your tickets online at Ticketek or in person at Baycourt Community & Arts Centre Box Office and for more information, visit: www.jazz.org.nz
More on SunLive...