Extra school funding takes pressure off parents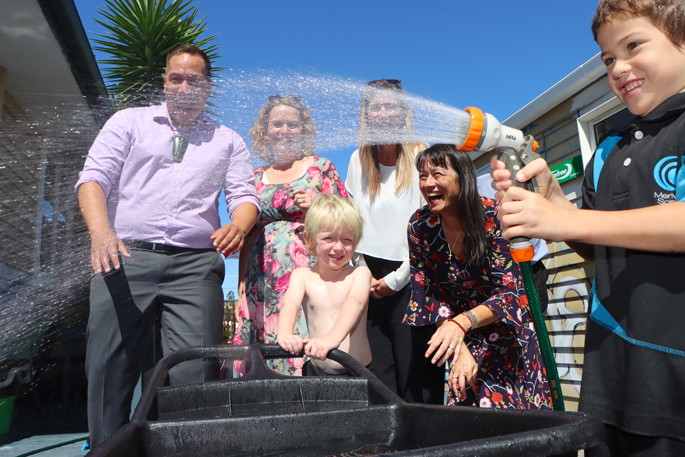 A surge in funding for Bay of Plenty schools is enabling them to do things that they "only once dreamed about".
Several funding packages have been announced by the government in 2019, the most recent is the School Investment Package.
This package provides most state schools with one off funding to help with property projects, schools will receive a minimum of $50,000 up to $400,000 based on the school's roll.
Labour members of the Education and Workforce Select Committee, Jan Tinetti, Marja Lubeck, Jo Luxton and MP for Waiariki Tamati Coffey spent a day visiting schools, early childhood centres and the Merivale Community centre to see how funding is being used and what support they need.
They will then report back to the Education Minister Chris Hipkins and raise questions the institutes' have.
The day started with a visit to Te Whare Kura o Mauao, a tikanga Māori education provider for year seven to 13 students.
The secondary school is receiving six new classrooms as part of the education growth plan.
Merivale Primary will receive around $113,000 under the School Investment Package and have also signed up to the Donations Scheme, where decile one to seven primary, intermediate and high schools receive $150 per enrolled student.
Jan was the principal at Merivale School for 11 years before becoming an MP and knows from experience that before the donations scheme, the school would receive around $300 of voluntary donations from parents a year.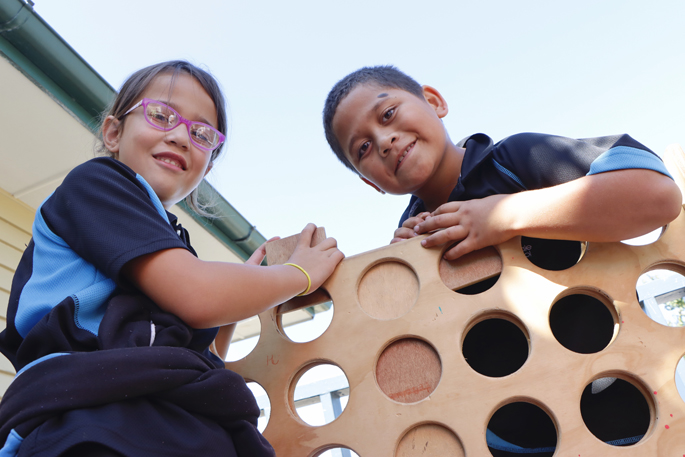 Silease Matenga-Mahara and Tangaroa Anderson.
"This means $20,000 extra or just over $20,000 extra that they're going to be getting.
"It's making a big difference and some of the things they're able to do because of that, like extra sports that they're able to put on for the kids now that they weren't able to do in the past."
"The principal at Merivale School is really excited that the funding had been announced.
"He just said it was a bit like Christmas come early it is a really exciting time for them and they're actually starting to believe that they can do things that they only once dreamed about."
Principal Tom Paekau says the school donations scheme will make it easier to fund camps and subsidise school trips while taking the pressure off whanau.
"It's huge we're so grateful and just so excited about the other opportunities that we can give our students."
He says the money will also go towards the sports curriculum.
Tom says while the school is grateful for the funding he thinks it should go to all schools not just the one to seven deciles.
He has been a principal of a high decile school before and knows the costs involved.
"Even though you may be in an affluent area, it's not really reflective of your community that the school is actually providing for.
"I'm glad the government is moving towards that now anyway and looking at equity funding and re-evaluating the decile system."
Jan says the education minister has committed publically to looking into extending the scheme to decile eight to 10 schools but that was the funding that was available at the time.
The MPs visit to the Merviale Community Centre gave them some insight into the afterschool programme the centre runs.
The free programme is run like a drop in centre where children aged five to 18 can spend time in the centre, receive help with their homework and have access to youth or social workers.
"This is about developing relationships with children from five to 18 over a long period of time," says centre general manger Sophie Rapson.
"A lot of them have called it their safe place. They get to hang out with their friends, they've got youth workers, social workers, and other volunteers and trusted adults from the community that come and support them and help them learn."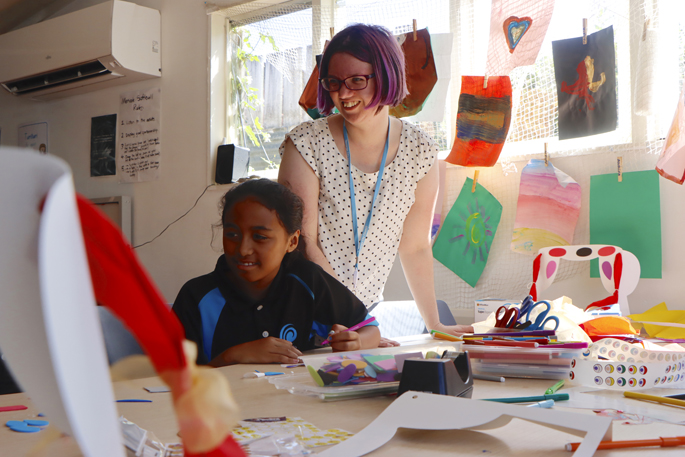 Awhina Rameka Jack-Kino and Paula from Tauranga Libraries.
The programme receives some funding from the government through the Out of School Care and Recreation funding and Sophie fundraises the rest through other community grants.
"We've got a bit of government contracting across our service and the community subsidizes it through grants by probably about 60 per cent.
"I hope as we eventually move into the brand new centre, we'll be able to achieve a bit more essential government funding to bolster the work that we do."
Jan says they will go back to the workforce committee to see if there is any way they can look at government funded grants for the centre.
The centre has plans for a new building and is going through the resource consent process at the moment.
More on SunLive...